Marblehead Electric operates in 10 cities and is considered a municipally owned entity. A total of 10,181 customers (0.68% industrial customers, 11.84% commercial customers and 87.49% residential accounts) purchase their electricity from the supplier. The average residential electricity rate for Marblehead Electric is roughly 17.44 cents per kilowatt hour, which is 20.83% less than the state's average rate of 22.03 cents. This makes the company 98th lowest for average electricity price out of 45 providers in Massachusetts. In 2019 the company sold 94.23% of their disposition to end users (known as retail sales). Of the megawatt hours they sourced, 105,756 of them were generated by power facilities owned by the supplier. In 2019, the company earned $16,893,000 from retail electricity sales.
About Marblehead Electric
The state average monthly residential electricity bill is $132.28, while the Marblehead Electric average is 11.84% below at $118.04 per month. This is the 92nd lowest average monthly bill amount for a provider in the state. Based on total customers, Marblehead Electric is the 1133rd largest company out of 3510 providers in the nation. Marblehead Electric ranks as the 847th highest total electricity generator out of 3510 suppliers in the US. Electricity generation plants managed by the provider use non-renewable fuels to generate 100.00% of their total electricity generation, or 28 megawatt hours. This total ranks them at 32nd in Massachusetts out of 45 providers.
Marblehead Electric allows customers of the company to participate in net metering programs. Installation of solar panels and other electricity sources is often prohibitively priced for individuals. Net metering allows purchasers of these electricity sources to sell extra wattage back to their company, making the installation of these alternative sources economically viable .
Marblehead Electric Rate & Electric Bills
Marblehead Electric residential electric rates are highest in January and the highest average bill is in October.
Historical Electric Rates:
2983rd
17.44¢
Marblehead Electric's Average residential price per kWh
1966th
$118.04
Average monthly electric bill for Marblehead Electric's residential customers
Marblehead Electric Overview
Company Type:

Municipal

Headquarters:

80 Commercial Street
Marblehead, Massachusetts 01945
United States of America

CEO:

Joseph Kowalik
Marblehead Electric Contact
Website:

marbleheadelectric.com

Customer Service Phone:

(781) 631-5600

Business Customer Service:

(781) 631-0240

Social Media:
Marblehead Electric Service
States Served:

Counties Served:

Major Cities Served:

See all cities

Table Of Contents: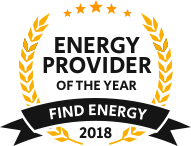 Lowest Energy Loss
Massachusetts, Mid-Sized Provider Category
Claim Award
Marblehead Electric Energy Makeup
Marblehead Electric Coverage Map
Marblehead Electric State Coverage
| State | Customers | Sales ($) | State Rank Based On Revenue | % of Provider's Residential Sales in State |
| --- | --- | --- | --- | --- |
| Massachusetts | 10,181 | 17,433,000 | 67 | 100% |
Marblehead Electric County Coverage
| County | Population | Providers | Avg. County Rate (¢) | Avg. Electric Bill |
| --- | --- | --- | --- | --- |
| Essex County | 789,034 | 10 | 16.01 | $114.85/mo |
Power Plants Owned by Marblehead Electric
| Plant | City/County | State | Primary Fuel Type | Production (MWh) | Emission (kg) | Emissions/MWh | Toxic Chemical Release | Closing Date |
| --- | --- | --- | --- | --- | --- | --- | --- | --- |
| | Essex County | MA | Distillate Fuel Oil | 28 | 22,373.07 | 799.04 | | |
Marblehead Electric Fuel Makeup
DISTILLATE FUEL OIL
100.00%
Cities Marblehead Electric Has Coverage
Amesbury Town, MA
Beverly, MA
Gloucester, MA
Haverhill, MA
Lawrence, MA
Lynn, MA
Methuen Town, MA
Newburyport, MA
Peabody, MA
Salem, MA
* City coverage generated based on government data. Always verify you can get service from the provider.
Marblehead Electric Reviews
Write a Review of Marblehead Electric
Marblehead Electric FAQ:
What is the phone number for Marblehead Electric?
The Marblehead Electric phone number is (781) 631-5600.
What percentage of Marblehead Electric's electricity is produced using renewable fuel types?
Electric facilities owned by or associated with Marblehead Electric generate 0% of their electricity from renewable fuel types.
What percentage of Marblehead Electric's electricity is generated from nonrenewable fuel sources?
Marblehead Electric produces 100.00% of their electricity using nonrenewable fuel types.
What cities does Marblehead Electric have customers in to?
Marblehead Electric serves electricity to 10 cities throughout the country.
How many power plants are owned by or associated with Marblehead Electric?
Marblehead Electric is associated with or owns one power plant.
How much is the average bill for Marblehead Electric customers each month?
Consumers of Marblehead Electric pay, on average, a monthly bill of $118.04.
Who is the CEO of Marblehead Electric?
The CEO of Marblehead Electric is Joseph Kowalik.
What is the average electricity rate for Marblehead Electric customers?
The average price of electricity for customers of Marblehead Electric is 17.44 cents per kilowatt hour (¢/kWh).