Meade County RECC
Electricity Rates, Plans & Statistics
Power Bill Over $80?
Get Solar for as low as $79/mo
Get Quote
Meade County RECC Rate & Electric Bills
Meade County RECC residential electric rates are highest in January and the highest average bill is in January.
Historical Electricity Rates:
1451st
11.98¢
Meade County RECC's Average residential price per kWh
1779th
$118.56
Average monthly electricity bill for Meade County RECC's residential customers
About Meade County RECC
With their main offices in Brandenburg, Kentucky, Meade County RECC supplies electricity to 4 counties throughout Kentucky and is classified as an electricity cooperative. Electricity companies must regularly report the number of customers signed on for their services to government agencies. Most recently the supplier disclosed a total of 30,178 customers signed up to receive electricity from the company. Approximately 6.98% of these customers are commercial properties and 28,071 are residential properties. On average, Meade County RECC's patrons spend 11.98 cents per kilowatt hour for their residential electricity, which is 2.57% more than the average state rate of 11.68 cents, a potentially frustrating situation for their customers. The supplier sold 431,674 megawatt hours by way of retail sales in 2020. Of the megawatt hours they sourced, 455,890 megawatt hours were obtained on the wholesale electricity market. In 2020 they had total electricity related revenue of $52,177,000, with 98.85% from retail sales.
The nationwide average monthly residential electric bill is $120.98, while the Meade County RECC average is 2.00% less at $118.56 per month. The provider does not have ownership in any electricity generation facilities and all of the power that they sell to their customers must be purchased from other companies.
Net metering is available to consumers of Meade County RECC. This makes it cheaper for residents in the area to install solar and other electricity options as they have the ability to sell excess wattage into the grid.
Loss of energy from heat dissipation during electricity transmission and other causes is a reality of being in the electricity production business. Companies are required to report these losses to government agencies who track electricity grid efficiencies. Meade County RECC recently reported an annual loss of roughly 5.20% of the electricity that they transmit. The state of Kentucky has an energy loss average of 3.52% and the national average is 2.76%, giving Meade County RECC a rank of 953rd best out of 3510 suppliers who report energy loss in the nation.
Meade County RECC Overview
Company Type:

Cooperative

Headquarters:

1351 Highway 79
Brandenburg, Kentucky 40108
United States of America

CEO:

Marty Littrel
Meade County RECC Contact
Meade County RECC Service
States Served:

Counties Served:

Meade County
Grayson County
Ohio County
Breckinridge County

Major Cities Served:

See all cities

Table Of Contents:
Energy Loss
Meade County RECC's energy loss due to business operations.
-5.20%
Total Energy Loss
23,705MWh
953 National Rank
Meade County RECC Coverage Map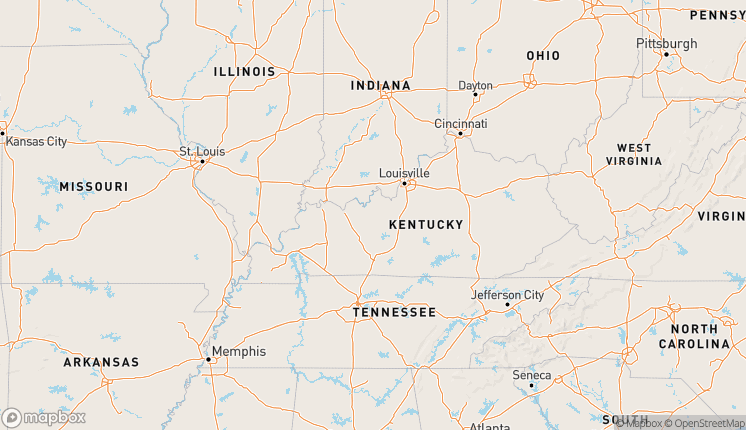 Meade County RECC State Coverage
| State | Customers | Sales ($) | State Rank Based On Revenue | % of Provider's Residential Sales in State |
| --- | --- | --- | --- | --- |
| Kentucky | 30,178 | 51,575,000 | 26 | 100% |
Meade County RECC County Coverage
Cities Meade County RECC Has Coverage
Alton, IN
Brandenburg, KY
Cloverport, KY
Ekron, KY
Fordsville, KY
Hardinsburg, KY
Irvington, KY
New Amsterdam, IN
* City coverage generated based on government data. Always verify you can get service from the provider.
Meade County RECC Reviews
Write a Review of Meade County RECC
Meade County RECC FAQ:
What is the average bundled bill for Meade County RECC customers each month?
Meade County RECC currently has an average monthly bundled electric bill of $118.56, compared to the Kentucky average of $124.03 and the national of $124.03 for bundled service.
What is the phone number for Meade County RECC?
Meade County RECC's customer service phone number is (270) 422-2162
How many counties does Meade County RECC provider electricity to?
There are 4 counties that receive at least some electricity coverage by Meade County RECC.
What is the average bundled electricity rate for Meade County RECC customers?
Customers of Meade County RECC, on average, have an electricity bundled rate 11.98 cents per kilowatt hour (¢/kWh).
Who is the CEO of Meade County RECC?
The CEO of Meade County RECC is Marty Littrel.
What cities does Meade County RECC have customers in to?
Meade County RECC supplies to 8 cities in the US including Kentucky.