Menard Electric
Electricity Rates, Plans & Statistics
Spike in Electricity Bill?
Get Solar for as low as $0 down and $79/mo
About Menard Electric
Menard Electric is an electric cooperative providing electricity in Illinois. The supplier has 9,118 residential customers, 586 commercial customers and 1,273 industrial customer accounts in their service area that they supply electricity to. The average residential electricity price for consumers of Menard Electric is about 15.72 cents per kilowatt hour. This is 5.96% higher than the national average rate of 14.84 cents, ranking the provider at 2563rd lowest for average electricity price out of 2906 providers in the nation. They had sales of 192,972 megawatt hours in 2021 through retail sales. Wholesale power purchases made up 100.00% of all electricity sourced by the company . Exactly 208,946 megawatt hours were purchased via the wholesale market. The total revenue for Menard Electric in 2021 from electricity sales was $29,246,600, with $29,096,800 coming from retail sales to end users.
The US average monthly residential electricity bill is $131.84, while the Menard Electric average is 26.44% higher at $166.69 per month. Menard Electric ranks 2739th in the nation for average monthly bill total. Electricity production is not part of the Menard Electric business plan, as they purchase electricity at wholesale rates from other companies and then resell to their end users.
Thankfully, Menard Electric allows consumers to participate in net metering programs. This is a positive for any customer potentially purchasing personal solar panels, as net metering allows them to sell their excess electricity back to the grid.
Losing electricity from heat dissipation during electricity transmission and other causes is part of operating in the electricity generation business. Suppliers are required to report these losses to government agencies who track electricity infrastructure efficiencies. Menard Electric recently reported an annual loss of about 7.53% of the electricity that they generate. These averages allow us to compare and contrast the grid efficiencies of the various suppliers who operate throughout the US. Menard Electric has earned a rank of 1321st best out of 3509 suppliers who report energy loss in the nation and 27th best out of 114 in the state.
Menard Electric Rate & Electric Bills
Menard Electric residential electric rates are highest in January and the highest average bill is in April.
Historical Electricity Rates:
2563rd
15.72¢
Menard Electric's Average residential price per kWh
2739th
$166.69
Average monthly electricity bill for Menard Electric's residential customers
Menard Electric Overview
Company Type:

Cooperative

Headquarters:

14300 State Highway 97
Petersburg, Illinois 62675
United States of America

CEO:

D. Jay Frye
Menard Electric Contact
Menard Electric Service
States Served:

Counties Served:

Sangamon County
Tazewell County
Macon County
Morgan County
Logan County

See All Counties

Major Cities Served:

See all cities

Table Of Contents:
Go Solar for as low as $79/mo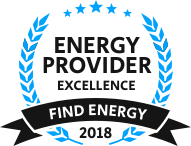 Top 3 Shortest Average Electricity Outages
Illinois, Major Provider Category
Claim Award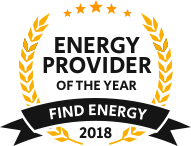 Least Outages Per Year
Illinois, Major Provider Category
Claim Award
Energy Loss
Menard Electric's energy loss due to business operations.
-7.53%
Total Energy Loss
15,744MWh
1321 National Rank
Menard Electric Coverage Map
Menard Electric State Coverage
| State | Customers | Sales ($) | State Rank Based On Revenue | % of Provider's Residential Sales in State |
| --- | --- | --- | --- | --- |
| Illinois | 10,977 | 29,096,800 | 25 | 100% |
Menard Electric County Coverage
Cities Menard Electric Has Coverage
Arenzville, IL
Broadwell, IL
Buffalo, IL
Cantrall, IL
Chandlerville, IL
Clear Lake, IL
Dawson, IL
Easton, IL
Elkhart, IL
Emden, IL
Forest City, IL
Green Valley, IL
Illiopolis, IL
Kilbourne, IL
Mechanicsburg, IL
Middletown, IL
New Holland, IL
Niantic, IL
Oakford, IL
San Jose, IL
South Pekin, IL
Spaulding, IL
Tallula, IL
Topeka, IL
* City coverage generated based on government data. Always verify you can get service from the provider.
Menard Electric Reviews
Write a Review of Menard Electric
Menard Electric FAQ:
How many counties does Menard Electric sell electricity to?
There are 9 counties that receive at least some electricity coverage by Menard Electric including Illinois.
What is the average bundled electricity rate for Menard Electric customers?
The average bundled price of electricity for customers of Menard Electric is 15.72 cents per kilowatt hour (¢/kWh).
What is the phone number for Menard Electric?
Menard Electric's customer service phone number is (800) 872-1203
What cities does Menard Electric have customers in to?
Menard Electric has customers in 40 cities.
Who is the CEO of Menard Electric?
The current CEO of Menard Electric is D. Jay Frye.
What is the average bundled bill for Menard Electric customers each month?
Consumers of Menard Electric pay, on average, a monthly bundled bill of $166.69.