Mesa Power
Electricity Rates, Plans & Statistics
High Power Bills?
Get Solar for as low as $0 down and $79/mo and reduce or replace your electric bill
About Mesa Power
Mesa Power is headquartered in Mesa, Arizona and they serve the citizens living in the city. Electricity suppliers must regularly report the number of customers they have to government agencies. Recently the company reported 17,011 customers signed up for their services. About 14,447 of these are residential accounts and 15.07% are commercial accounts. Mesa Power's average residential electricity rate per kilowatt hour is 10.07 cents per kilowatt hour, which is 28.64% below the US average rate of 14.11 cents. This ranks the supplier 517th out of 2923 companies in the US for lowest average electricity rate. Of the 339,747 megawatt hours the provider sold and dispossessed, 96.07% were from sales to end users and 0.79% were from wholesale sales to other electricity suppliers. Wholesale power purchases made up 101.86% of all electricity sourced and 346,074 megawatt hours were procured on the wholesale market. The total revenue for Mesa Power for 2020 from electricity sales was $30,993,200, with $29,380,200 coming from retail sales to end users and $131,300 from wholesale electricity sales.
The average monthly residential power bill for a consumer of Mesa Power is $91.3. Patrons of the company pay 27.51% less compared to the rest of the US. Electricity production is not part of the Mesa Power business plan, as they purchase power at wholesale rates to then be resold to their customers.
Net metering is available to consumers of Mesa Power. This is a positive for any consumer potentially installing solar panels, as net metering allows them to sell their excess electricity back to the grid.
Energy loss is part of the process when dealing with electricity transmission. Mesa Power currently averages a loss of approximately 3.14% of the electricity they produce. The state of Arizona has an energy loss average of 4.50% and the US average is 2.76%, resulting in Mesa Power receiving a rank of 3rd best out of 32 companies reporting energy loss in Arizona.
Mesa Power Rate & Electric Bills
Mesa Power residential electric rates are highest in January and the highest average bill is in December.
Historical Electricity Rates:
517th
10.07¢
Mesa Power's Average residential price per kWh
761st
$91.3
Average monthly electricity bill for Mesa Power's residential customers
Mesa Power Overview
Company Type:

Municipal

Headquarters:

20 East Main Street
Mesa, Arizona 85201
United States of America
Mesa Power Contact
Mesa Power Service
States Served:

Counties Served:

Major Cities Served:

Table Of Contents:
Go Solar for as low as $0 down and $79/mo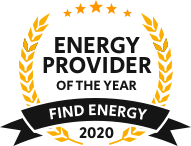 Lowest Energy Loss
Arizona, Mid-Sized Provider Category
Claim Award
Energy Loss
Mesa Power's energy loss due to business operations.
-3.14%
Total Energy Loss
10,674MWh
394 National Rank
Mesa Power Coverage Map
Mesa Power State Coverage
| State | Customers | Sales ($) | State Rank Based On Revenue | % of Provider's Residential Sales in State |
| --- | --- | --- | --- | --- |
| Arizona | 17,011 | 29,380,200 | 15 | 100% |
Mesa Power County Coverage
| County | Population | Providers | Avg. County Rate (¢) | Avg. Electric Bill |
| --- | --- | --- | --- | --- |
| Maricopa County | 4,420,568 | 8 | 13.26 | $137.51/mo |
Mesa Power Reviews
Write a Review of Mesa Power
Mesa Power FAQ:
What is the average bundled electricity rate for Mesa Power customers?
The average bundled rate of electricity for customers of Mesa Power is 10.07 cents per kilowatt hour (¢/kWh).
What is the phone number for Mesa Power?
The Mesa Power phone number is (480) 644-2266.
How much is the average bundled bill for Mesa Power customers each month?
Mesa Power currently has an average monthly bundled electric bill of $91.30, compared to the Arizona average of $128.10 and the nationwide of $128.10 for bundled service.