Mitchell Electric
Electricity Rates, Plans & Statistics
Spike in Electricity Bill?
Reduce or replace your electricity bill with solar for as low as $0 down and $79/mo
About Mitchell Electric
Mitchell Electric is an electricity cooperative operating in Georgia, including cities like Albany, Sylvester, Camilla, Putney CDP, and Arlington. Electricity providers must regularly report the number of customers they have to government agencies. Recently the supplier listed 25,163 customers being supplied electricity by the company. Exactly 4,192 of these customers are commercial properties and 20,971 are residential properties. Mitchell Electric's average residential electricity price per kilowatt hour is 14.41 cents per kilowatt hour. Sadly, this is 6.40% more than Georgia's average rate of 13.55 cents, ranking the supplier at 83rd out of 95 suppliers in the state for best average electricity rate. There were a total of 436,503 megawatt hours sold to retail customers in 2020 by the company. The electricity sourced by Mitchell Electric is made up of primarily wholesale purchased megawatt hours, with 467,580 megawatt hours procured by the company. In 2020, the provider made 97.20% of their revenue from retail electricity sales to end users. Their total revenue from electricity activities was $62,642,400.
Patrons of the supplier pay an average monthly residential electric bill of $165.85. This is 31.68% higher than the national average bill of $125.95. Electricity production is not part of the Mitchell Electric business model, as they purchase power at wholesale rates to then be resold to their end users. The supplier's consumers experience an average of 3.35 electrical outages per consumer per year. These outages last on average of 557.8 minutes, while the nationwide average is 1.21 outages per customer and 122.99 minutes an outage.
Consumers of Mitchell Electric have the ability to use net metering. This is a positive for any customer considering installing private solar panels, as net metering allows them to sell their excess megawatt hours back into the grid.
Energy loss is always a consideration when dealing with electricity transmission. Mitchell Electric currently averages a loss of approximately 6.53% of the electricity they transmit. The state of Georgia has an energy loss average of 3.96% and the US average is 2.76%, giving Mitchell Electric a rank of 1233rd best out of 3509 providers who report energy loss in the nation.
Mitchell Electric Rate & Electric Bills
Mitchell Electric residential electric rates are highest in January and the highest average bill is in October.
Historical Electricity Rates:
2377th
14.41¢
Mitchell Electric's Average residential price per kWh
2774th
$165.85
Average monthly electricity bill for Mitchell Electric's residential customers
Mitchell Electric Overview
Company Type:

Cooperative

Headquarters:

475 Cairo Highway
Camilla, Georgia 31730
United States of America

CEO:

Tony Tucker
Mitchell Electric Contact
Mitchell Electric Service
States Served:

Counties Served:

Dougherty County
Decatur County
Mitchell County
Worth County
Early County

See All Counties

Major Cities Served:

See all cities

Table Of Contents:
Go Solar for as low as $79/mo - $0 down + flexible financing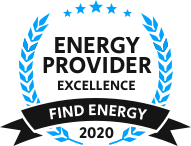 Top 3 Least Outages Per Year
Georgia, Mid-Sized Provider Category
Claim Award
Energy Loss
Mitchell Electric's energy loss due to business operations.
-6.53%
Total Energy Loss
30,545MWh
1233 National Rank
Grid Reliability
Length & Frequency of Mitchell Electric's Power Outages
557.8 min.
vs. national average of 122.99 min.
3.35 outages/yr
vs. national average of 1.21
Mitchell Electric Coverage Map
Mitchell Electric State Coverage
| State | Customers | Sales ($) | State Rank Based On Revenue | % of Provider's Residential Sales in State |
| --- | --- | --- | --- | --- |
| Georgia | 25,163 | 60,888,300 | 24 | 100% |
Mitchell Electric County Coverage
Cities Mitchell Electric Has Coverage
* City coverage generated based on government data. Always verify you can get service from the provider.
Mitchell Electric Reviews
Write a Review of Mitchell Electric
Mitchell Electric FAQ:
Who is the CEO of Mitchell Electric?
The CEO of Mitchell Electric is Tony Tucker.
What is the average bundled bill for Mitchell Electric customers each month?
Consumers of Mitchell Electric pay, on average, a monthly bundled bill of $165.85.
What is the phone number for Mitchell Electric?
The Mitchell Electric phone number is (229) 336-5221.
When will Mitchell Electric power be restored?
Average outage times for Mitchell Electric are approximately 557.8 minutes per outage.
What cities does Mitchell Electric supply electricity to?
Mitchell Electric provides electricity in 10 cities throughout the country including Georgia.
How many counties does Mitchell Electric provider electricity in?
There are 9 counties that receive at least some electricity coverage by Mitchell Electric including Georgia.
What is the average bundled electricity rate for Mitchell Electric customers?
The average bundled price of electricity for customers of Mitchell Electric is 14.41 cents per kilowatt hour (¢/kWh).