Monroe Electric serves 14 cities and is considered a municipally owned entity. The supplier recently reported a total of 11,079 total customers, 1.04% of which are industrial customers, 18.31% are commercial customers and 80.65% are residential customers. On average, Monroe Electric's customers spend 13.10 cents per kilowatt hour for their residential electricity. This is 2.61% lower than the nationwide average rate of 13.45 cents. In 2020 Monroe Electric had retail sales of 590,393 megawatt hours. The electricity they sourced consisted of megawatt hours purchased by way of wholesale channels. They purchased 599,652 megawatt hours on the wholesale market. The supplier made $53,928,000 in total revenue for 2020 through retail electricity sales alone.
About Monroe Electric
The state average monthly residential electricity bill is $121.21, while the Monroe Electric average is 3.89% higher at $125.88 per month. Monroe Electric ranks 62nd in the state for average monthly bill amount. The company currently does not generate any of the electricity that they sell. Instead, they must purchase that electricity at wholesale rates and then resell it at a higher rate to end customers.
Monroe Electric reports energy loss of 1.54% of their production from heat dissipation and other causes. This percentage of electricity lost gives them a rank of 1st best out of 105 companies who report energy loss in the state.
Monroe Electric Rate & Electric Bills
Monroe Electric residential electric rates are highest in January and the highest average bill is in March.
Historical Electric Rates:
2124th
13.10¢
Monroe Electric's Average residential price per kWh
2259th
$125.88
Average monthly electric bill for Monroe Electric's residential customers
Monroe Electric Overview
Company Type:

Municipal

Headquarters:

300 West Crowell Street
Monroe, North Carolina 28112
United States of America

CEO:

David Lucore
Monroe Electric Contact
Monroe Electric Service
States Served:

Counties Served:

Major Cities Served:

See all cities

Table Of Contents: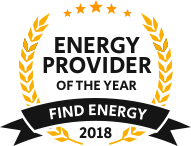 Shortest Average Electricity Outages
North Carolina, Mid-Sized Provider Category
Claim Award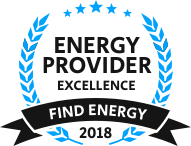 Top 3 Least Outages Per Year
North Carolina, Mid-Sized Provider Category
Claim Award
Energy Loss
Monroe Electric's energy loss due to business operations.
-1.54%
Total Energy Loss
9,259MWh
133 National Rank
Monroe Electric Coverage Map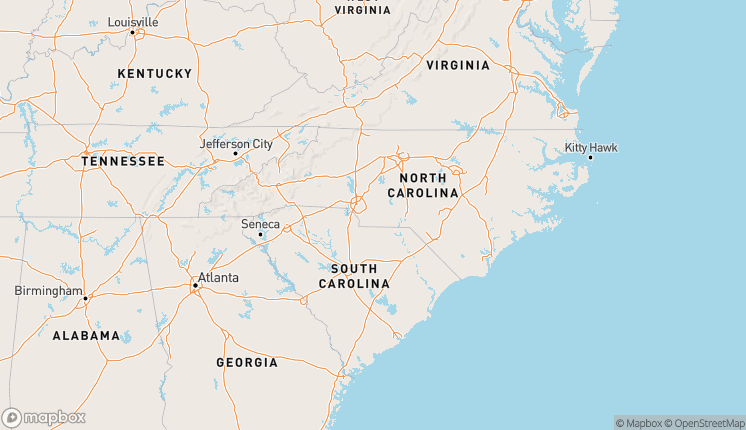 Monroe Electric State Coverage
| State | Customers | Sales ($) | State Rank Based On Revenue | % of Provider's Residential Sales in State |
| --- | --- | --- | --- | --- |
| North Carolina | 11,079 | 53,928,000 | 29 | 100% |
Monroe Electric County Coverage
| County | Population | Providers | Avg. County Rate (¢) | Avg. Electric Bill |
| --- | --- | --- | --- | --- |
| Union County | 239,859 | 4 | 11.86 | $124.38/mo |
Cities Monroe Electric Has Coverage
Fairview, NC
Hemby Bridge, NC
Indian Trail, NC
Lake Park, NC
Marshville, NC
Marvin, NC
Mineral Springs, NC
Monroe, NC
Stallings, NC
Unionville, NC
Waxhaw, NC
Weddington, NC
Wesley Chapel, NC
Wingate, NC
* City coverage generated based on government data. Always verify you can get service from the provider.
Monroe Electric Reviews
Write a Review of Monroe Electric
Monroe Electric FAQ:
How much is the average bill for Monroe Electric customers each month?
Monroe Electric currently has an average monthly electric bill of $125.88, compared to the North Carolina average of $121.21 and the nationwide of $121.21.
Who is the CEO of Monroe Electric?
David Lucore is the CEO of Monroe Electric.
What is the average electricity rate for Monroe Electric customers?
The average price of electricity for consumers of Monroe Electric is 13.10 cents per kilowatt hour (¢/kWh).
What is the phone number for Monroe Electric?
You can reach Monroe Electric by phone via (704) 282-4511.
What cities does Monroe Electric have customers in to?
Monroe Electric provides electricity to 14 cities throughout the nation including, North Carolina.