New Richmond Utilities is a municipally owned entity headquartered in New Richmond, Wisconsin and providing power to customers in 16 cities in Wisconsin such as the cities of River Falls, Hudson, New Richmond, Baldwin, and North Hudson. At the moment, 5,040 consumers are provided electricity by the provider. These customers are a mix of 13.53% commercial locations and 86.47% residential customer accounts. On average, New Richmond Utilities bills their consumers a residential electricity rate of 10.76 cents per kilowatt hour. This is 20.00% lower than the national average rate of 13.45 cents, ranking the supplier at 957th out of 3510 companies in the United States for best average electricity price. Around 99,520 megawatt hours were sold by the company to retail customers in 2020. The electricity sourced by the company is made up of primarily wholesale purchased megawatt hours, with 102,129 megawatt hours procured by the company. In 2020, the company made 99.48% of their revenue from retail electricity sales to end users.
About New Richmond Utilities
The average monthly residential electricity bill for a consumer of New Richmond Utilities is $78.31 per month. The supplier currently does not generate their own electricity. Instead, they must purchase that electricity at wholesale prices from other providers and then resell it to end consumers.
Thankfully, New Richmond Utilities offers net metering options to consumers. Net metering allows private citizens to sell electricity back to the grid, which makes the installation of solar and other electricity sources a cheaper project.
New Richmond Utilities reported an annual loss of about 2.55% of the electricity that they generate. Loss of energy due to heat dissipation during electricity transmission and other causes is a reality of operating in the electricity production industry and suppliers must report these losses to government agencies who track electricity infrastructure efficiencies. This percentage of energy lost gives them a rank of 24th best out of 116 suppliers who report energy loss in the state.
New Richmond Utilities Rate & Electric Bills
New Richmond Utilities residential electric rates are highest in January and the highest average bill is in August.
Historical Electric Rates:
957th
10.76¢
New Richmond Utilities's Average residential price per kWh
506th
$78.31
Average monthly electric bill for New Richmond Utilities's residential customers
New Richmond Utilities Overview
Company Type:

Municipal

Headquarters:

156 East 1st Street
New Richmond, Wisconsin 54017
United States of America

CEO:

Weston Arndt
New Richmond Utilities Contact
New Richmond Utilities Service
States Served:

Counties Served:

Major Cities Served:

See all cities

Table Of Contents:
Energy Loss
New Richmond Utilities's energy loss due to business operations.
-2.55%
Total Energy Loss
2,609MWh
287 National Rank
New Richmond Utilities Coverage Map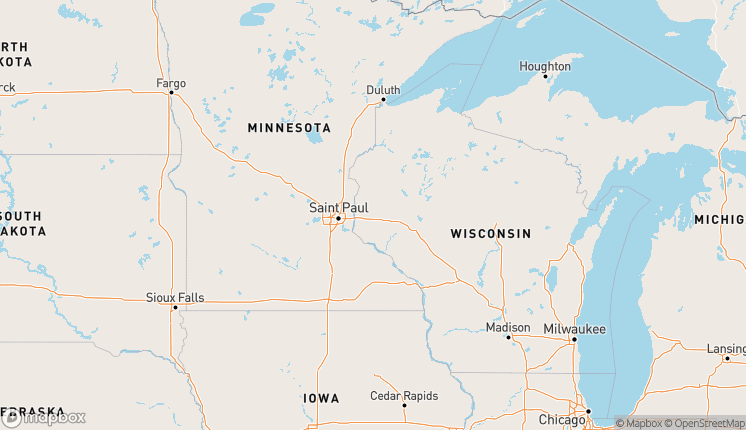 New Richmond Utilities State Coverage
| State | Customers | Sales ($) | State Rank Based On Revenue | % of Provider's Residential Sales in State |
| --- | --- | --- | --- | --- |
| Wisconsin | 5,040 | 9,748,300 | 59 | 100% |
New Richmond Utilities County Coverage
| County | Population | Providers | Avg. County Rate (¢) | Avg. Electric Bill |
| --- | --- | --- | --- | --- |
| St. Croix County | 90,687 | 6 | 12.24 | $101.46/mo |
Cities New Richmond Utilities Has Coverage
Baldwin, WI
Deer Park, WI
Glenwood City, WI
Hammond, WI
Hudson, WI
Lake St. Croix Beach, MN
Lakeland Shores, MN
New Richmond, WI
North Hudson, WI
River Falls, WI
Roberts, WI
Somerset, WI
Spring Valley, WI
Star Prairie, WI
Wilson, WI
Woodville, WI
* City coverage generated based on government data. Always verify you can get service from the provider.
New Richmond Utilities Reviews
Write a Review of New Richmond Utilities
New Richmond Utilities FAQ:
What is the phone number for New Richmond Utilities?
The New Richmond Utilities phone number is (715) 246-4167.
What cities does New Richmond Utilities sell electricity in?
New Richmond Utilities provides electricity to 16 cities.
What is the average bill for New Richmond Utilities customers each month?
Currently, the average monthly electric bill for customers of New Richmond Utilities is $78.31. The state average bill is $100.64 and the US average is $100.64.
Who is the CEO of New Richmond Utilities?
Weston Arndt is the current CEO of New Richmond Utilities.
What is the average electricity rate for New Richmond Utilities customers?
New Richmond Utilitiess current average electricity rate is 10.76 cents per kilowatt hour (¢/kWh), compared to the average Wisconsin rate of 14.65 cents and the average nationwide rate of 13.45 cents.