Norwood Electric is a municipally owned entity located in Norwood, Massachusetts and serving customers in Massachusetts including in cities such as Quincy, Brookline CDP, Weymouth Town, Braintree Town, and Randolph Town. The company has 27,928 residential customers, 4,350 commercial customers and 90 industrial customers in their service area whom they provide electricity to. The residential electricity rate for customers of Norwood Electric is, on average, 17.56 cents per kilowatt hour, which is 20.29% below Massachusetts' average rate of 22.03 cents and 30.55% more than the national average of 13.45 cents. In 2020 they had retail sales of 315,196 megawatt hours. The electricity sourced consisted of megawatt hours that they procured by way of wholesale channels. They purchased 326,061 wholesale megawatt hours. Norwood Electric made $56,448,000 in 2020, which they earned entirely from electricity sales to end users.
About Norwood Electric
The state average monthly residential electricity bill is $132.28, while the Norwood Electric average is 29.27% lower at $97.09 per month. This is the 62nd lowest average monthly bill amount for a provider in the state. Electricity sales have contributed to a rise in CO2 pollution amounts of 97.22% during the course of the last year. Electricity production is not part of the Norwood Electric business model, as they purchase power at wholesale rates from other companies and then resell to their end users.
Norwood Electric does not offer net metering options to consumers. The purchase of solar panels and alternative electricity sources is often too expensive for private individuals. Net metering would allow purchasers of these electricity sources to sell unused electricity back into the grid, making the installation of these alternative sources financially possible .
Norwood Electric currently loses around 3.33% of the electricity that they generate. The state of Massachusetts has an energy loss average of 3.25% and the national average is 2.76%, resulting in Norwood Electric receiving a rank of 14th worst out of 21 companies reporting energy loss in Massachusetts.
Norwood Electric Rate & Electric Bills
Norwood Electric residential electric rates are highest in January and the highest average bill is in January.
Historical Electric Rates:
1486th
17.56¢
Norwood Electric's Average residential price per kWh
491st
$97.09
Average monthly electric bill for Norwood Electric's residential customers
Norwood Electric Overview
Company Type:

Municipal

Headquarters:

136 Access Road
Norwood, Massachusetts 02062
United States of America

CEO:

James Collins
Norwood Electric Contact
Norwood Electric Service
Outage Phone:

(781) 948-1100
States Served:

Counties Served:

Major Cities Served:

See all cities

Table Of Contents:
Quick Facts About Norwood Electric
Norwood Electric emits 278,414,639.75 kilograms of CO2 emissions due to megawatt hours sold, which ranks it as the 1040th highest polluting electricity company in the nation out of 3511.
Energy Loss
Norwood Electric's energy loss due to business operations.
-3.33%
Total Energy Loss
10,865MWh
979 National Rank
Norwood Electric Coverage Map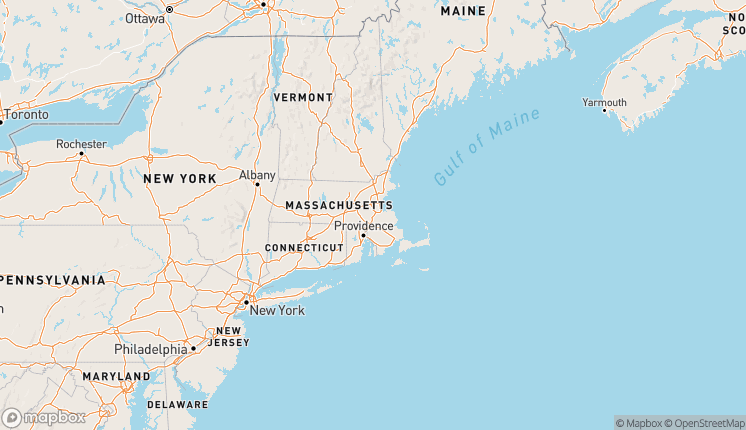 Norwood Electric State Coverage
| State | Customers | Sales ($) | State Rank Based On Revenue | % of Provider's Residential Sales in State |
| --- | --- | --- | --- | --- |
| Massachusetts | 32,368 | 112,896,000 | 31 | 100% |
Norwood Electric County Coverage
| County | Population | Providers | Avg. County Rate (¢) | Avg. Electric Bill |
| --- | --- | --- | --- | --- |
| Norfolk County | 706,775 | 6 | 17.08 | $114.67/mo |
Cities Norwood Electric Has Coverage
Braintree Town, MA
Franklin Town, MA
Quincy, MA
Randolph Town, MA
Weymouth Town, MA
* City coverage generated based on government data. Always verify you can get service from the provider.
Norwood Electric Reviews
Write a Review of Norwood Electric
Norwood Electric FAQ:
Who is the CEO of Norwood Electric?
James Collins is the CEO of Norwood Electric.
How much is the average bill for Norwood Electric customers each month?
Consumers of Norwood Electric pay, on average, a monthly bill of $97.09.
What is the average electricity rate for Norwood Electric customers?
The average rate of electricity for consumers of Norwood Electric is 17.56 cents per kilowatt hour (¢/kWh).
What cities does Norwood Electric provider electricity to?
Norwood Electric has customers in 5 cities throughout the nation including, Massachusetts.
What is the phone number for Norwood Electric?
You can reach Norwood Electric by phone via (781) 948-1150.