About Oak Ridge Utilities
Oak Ridge Utilities supplies electricity in Oak Ridge, Tennessee and other areas of Anderson County. Electricity suppliers must regularly report the total number of customers signed up for their services to government agencies. On the most recent reports the company reported a total of 16,358 customers signed on to receive electricity from the company. Exactly 14,122 of these are residential properties, 2,234 are commercial customers and 2 are industrial properties. Oak Ridge Utilities' patrons purchase electricity for, on average, 11.35 cents per kilowatt hour. This is 14.46% lower than the national average rate of 13.26 cents, which ranks the supplier 1170th best for average electricity rate out of 2922 companies in the nation. They had sales of 469,024 megawatt hours in 2020 sold to end users. Of the megawatt hours they sourced, 489,743 megawatt hours were obtained by way of wholesale channels. Their total revenue for 2020 from electricity activities was $51,897,500, with $51,218,000 coming from retail sales to end users.
The state average monthly residential electricity bill is $130.81, while the Oak Ridge Utilities average is 21.14% lower at $105.89 per month. This is the 15th lowest average monthly bill amount for a provider in the state. Electricity generation is not part of the Oak Ridge Utilities business model, as they purchase electricity at wholesale rates and then resell to their consumers.
Oak Ridge Utilities currently loses around 4.23% of the electricity that they generate. The state of Tennessee has an energy loss average of 2.57% and the national average is 2.76%, resulting in Oak Ridge Utilities receiving a rank of 35th best out of 84 companies reporting energy loss in Tennessee.
Oak Ridge Utilities Rate & Electric Bills
Oak Ridge Utilities residential electric rates are highest in January and the highest average bill is in March.
Historical Electric Rates:
1170th
11.35¢
Oak Ridge Utilities's Average residential price per kWh
1345th
$105.89
Average monthly electric bill for Oak Ridge Utilities's residential customers
Oak Ridge Utilities Overview
Company Type:

Municipal

Headquarters:

200 South Tulane Avenue
Oak Ridge, Tennessee 37830
37830

CEO:

Beth Hickman
Oak Ridge Utilities Contact
Oak Ridge Utilities Service
States Served:

Counties Served:

Major Cities Served:

Table Of Contents:
Energy Loss
Oak Ridge Utilities's energy loss due to business operations.
-4.23%
Total Energy Loss
20,719MWh
712 National Rank
Oak Ridge Utilities Coverage Map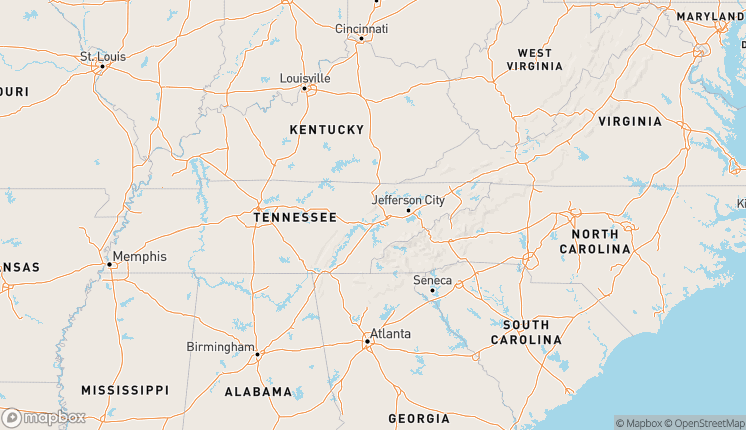 Oak Ridge Utilities State Coverage
| State | Customers | Sales ($) | State Rank Based On Revenue | % of Provider's Residential Sales in State |
| --- | --- | --- | --- | --- |
| Tennessee | 16,358 | 51,218,000 | 40 | 100% |
Oak Ridge Utilities County Coverage
| County | Population | Providers | Avg. County Rate (¢) | Avg. Electric Bill |
| --- | --- | --- | --- | --- |
| Anderson County | 76,978 | 2 | 11.35 | $134.96/mo |
Oak Ridge Utilities Reviews
Write a Review of Oak Ridge Utilities
Oak Ridge Utilities FAQ:
Who is the CEO of Oak Ridge Utilities?
Beth Hickman is the CEO of Oak Ridge Utilities.
How much is the average bundled bill for Oak Ridge Utilities customers each month?
Consumers of Oak Ridge Utilities pay, on average, a monthly bundled bill of $105.89.
What is the average bundled electricity rate for Oak Ridge Utilities customers?
The average bundled rate of electricity for consumers of Oak Ridge Utilities is 11.35 cents per kilowatt hour (¢/kWh).
What is the phone number for Oak Ridge Utilities?
You can reach Oak Ridge Utilities by phone via (865) 425-1803.