Osage Valley Electric
Electricity Rates, Plans & Statistics
High Power Bills?
Get Solar for as low as $79/mo
Get a Quote
Osage Valley Electric Rate & Electric Bills
Osage Valley Electric residential electric rates are highest in January and the highest average bill is in April.
Historical Electricity Rates:
1459th
12.00¢
Osage Valley Electric's Average residential price per kWh
2776th
$165.01
Average monthly electricity bill for Osage Valley Electric's residential customers
About Osage Valley Electric
Osage Valley Electric is an electric cooperative providing electricity in 42 cities throughout Missouri including Belton, Raymore, Harrisonville, Clinton, and Peculiar. Recently filed reports by the company showed a customer base of 16,476 customer accounts. Exactly 889 of these customers are commercial customers and 15,587 are residential customers. Osage Valley Electric averages 12.00 cents per kilowatt hour billed to their patrons for residential electricity, which is 4.23% more than Missouri's average rate of 11.52 cents and 12.20% higher than the national average of 13.67 cents. There were a total of 289,622 megawatt hours sold via retail sales in 2020 by the company. The electricity sourced consisted of megawatt hours purchased on wholesale channels. They purchased 289,622 megawatt hours on the wholesale market. Their total revenue for 2020 was $34,582,000 and came through sales to retail electricity customers alone.
The Missouri average monthly residential electric bill is $118.9, while the Osage Valley Electric average is 38.11% higher at $165.01 per month. Osage Valley Electric ranks 123rd in the state for average monthly bill amount. Consumers of the supplier deal with 0.96 power outages on average each year, with outages lasting about 132.29 minutes. The national averages for outages and duration are 1.21 outages at 122.99 minutes each. The company currently does not produce any of the electricity that they sell. Instead, they must purchase that electricity at wholesale prices and then resell it to end users.
Customers of Osage Valley Electric have the ability to take advantage of net metering. Net metering allows private citizens to sell electricity back to the grid, which makes the installation of solar panels and other alternative electricity sources a cheaper project.
Osage Valley Electric Overview
Company Type:

Cooperative

Headquarters:

1321 North Orange Street
Butler, Missouri 64730
United States of America

CEO:

Jarrod Campbell
Osage Valley Electric Contact
Osage Valley Electric Service
States Served:

Counties Served:

Cass County
Johnson County
Henry County
Vernon County
Benton County

See All Counties

Major Cities Served:

See all cities

Table Of Contents:
Reduce or replace your electricity bill with solar for as low as $0 down and $79/mo
Get started
Grid Reliability
Length & Frequency of Osage Valley Electric's Power Outages
132.29 min.
vs. national average of 122.99 min.
0.96 outages/yr
vs. national average of 1.21
Osage Valley Electric Coverage Map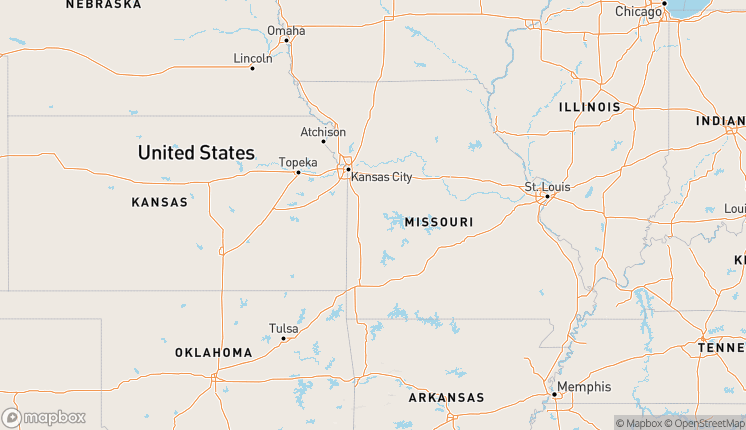 Osage Valley Electric State Coverage
| State | Customers | Sales ($) | State Rank Based On Revenue | % of Provider's Residential Sales in State |
| --- | --- | --- | --- | --- |
| Missouri | 16,476 | 34,582,000 | 26 | 100% |
Osage Valley Electric County Coverage
Cities Osage Valley Electric Has Coverage
Adrian, MO
Amoret, MO
Amsterdam, MO
Appleton City, MO
Archie, MO
Belton, MO
Blairstown, MO
Brownington, MO
Butler, MO
Calhoun, MO
Chilhowee, MO
Cleveland, MO
Clinton, MO
Creighton, MO
Deepwater, MO
Drexel, MO
East Lynne, MO
Foster, MO
Freeman, MO
Garden City, MO
Gunn City, MO
Harrisonville, MO
Hume, MO
La Due, MO
Lake Annette, MO
Leeton, MO
Loch Lloyd, MO
Merwin, MO
Metz, MO
Montrose, MO
Passaic, MO
Peculiar, MO
Raymore, MO
Rich Hill, MO
Richards, MO
Riverview Estates, MO
Rockville, MO
Stotesbury, MO
Tightwad, MO
Urich, MO
West Line, MO
Windsor, MO
* City coverage generated based on government data. Always verify you can get service from the provider.
Osage Valley Electric Reviews
Write a Review of Osage Valley Electric
Osage Valley Electric FAQ:
When will Osage Valley Electric power be restored?
The average number of minutes for an outage for Osage Valley Electric's customers is 132.294 minutes.
How much is the average bundled bill for Osage Valley Electric customers each month?
The average monthly bundled electric bill for customers of Osage Valley Electric is $165.01. The state average bundled bill is $118.90 and the United States average is $118.90.
How many counties does Osage Valley Electric have customers in in?
There are 7 counties that receive at least some electricity coverage by Osage Valley Electric.
What is the phone number for Osage Valley Electric?
Osage Valley Electric's customer service phone number is (660) 679-3131
What cities does Osage Valley Electric sell electricity to?
Osage Valley Electric serves 42 cities in the US.
What is the average bundled electricity rate for Osage Valley Electric customers?
Osage Valley Electric's current average bundled electricity rate is 12.00 cents per kilowatt hour (¢/kWh), compared to the average Missouri bundled rate of 11.52 cents and the average nationwide rate of 13.67 cents.
Who is the CEO of Osage Valley Electric?
Osage Valley Electric's CEO is Jarrod Campbell.