Pacifi County PUD is a political subdivision serving 4 cities throughout Washington including Raymond, Ocean Park CDP, South Bend, Long Beach, and Ilwaco. A total of 17,690 customers (2,048 commercial properties, 15,641 residential properties and one industrial account) receive electricity from the company. Pacifi County PUD's average residential electricity rate per kilowatt hour is 8.49 cents per kilowatt hour, which is 36.28% lower than the average national rate of 13.33 cents. About 294,203 megawatt hours were sold by the supplier to retail end users in 2019. Wholesale power purchases made up 100.00% of all electricity sourced by the company and 312,056 megawatt hours were acquired by way of the wholesale market. The revenue for Pacifi County PUD in 2019 from electricity sales was $24,442,200, with all revenue coming from retail sales to end users.
About Pacifi County PUD
The state average monthly residential power bill is $97.39, while the Pacifi County PUD average is 11.71% less at $83.33 per month. This is the 12th lowest average monthly bill amount for a provider in Washington. Pacifi County PUD is the 37th (out of 87) highest polluting electricity company in Washington and 1135th (out of 3511) highest in the country. The provider currently does not generate their own electricity. Instead, they must purchase that electricity at wholesale prices and then resell it to end customers.
Pacifi County PUD is one of 0 companies in Washington who offer net metering to their consumers. Without net metering, solar panel purchased are significantly less economically feasible, as citizens have no way to sell extra electricity back into the grid.
Pacifi County PUD recently reported a yearly loss of roughly 5.51% of the electricity that they transmit. Loss of electricity due to heat dissipation during electricity transmission and other causes is part of operating in the electricity production business and electricity providers must report these losses to government agencies who track electricity infrastructure efficiencies. This percentage of energy lost gives them a ranking of 1048th worst out of 3511 suppliers who report energy loss in the United States and 18th worst out of 87 in the state.
Pacifi County PUD Rate & Electric Bills
Pacifi County PUD residential electric rates are highest in January and the highest average bill is in January.
Historical Electric Rates:
263rd
8.49¢
Pacifi County PUD's Average residential price per kWh
651st
$83.33
Average monthly electric bill for Pacifi County PUD's residential customers
Pacifi County PUD Overview
Company Type:

Political Subdivision

Parent Company:

Energy Northwest

Headquarters:

405 Duryea Street
Raymond, Washington 98577
United States of America

CEO:

Jason Dunsmoor
Pacifi County PUD Contact
Pacifi County PUD Service
States Served:

Counties Served:

Major Cities Served:

See all cities

Table Of Contents:
Quick Facts About Pacifi County PUD
During the course of the most recent year, the production efforts for the electricity sold by Pacifi County PUD had a 0.35% drop in CO2 pollution.
Energy Loss
Pacifi County PUD's energy loss due to business operations.
-5.51%
Total Energy Loss
17,201MWh
1048 National Rank
Pacifi County PUD Coverage Map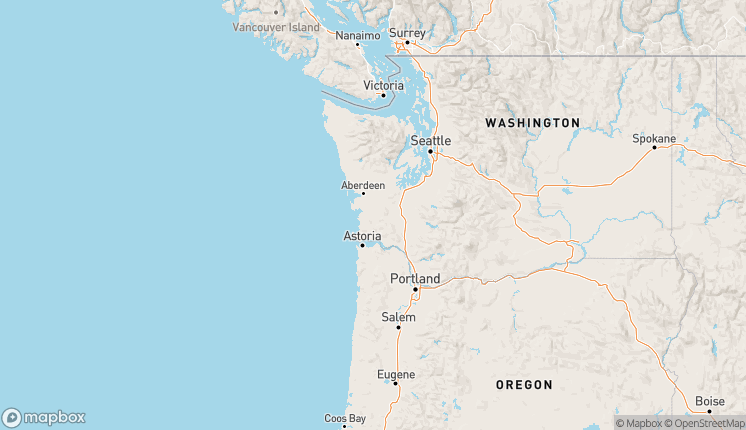 Pacifi County PUD State Coverage
| State | Customers | Sales ($) | State Rank Based On Revenue | % of Provider's Residential Sales in State |
| --- | --- | --- | --- | --- |
| Washington | 17,690 | 24,442,200 | 38 | 100% |
Pacifi County PUD County Coverage
| County | Population | Providers | Avg. County Rate (¢) | Avg. Electric Bill |
| --- | --- | --- | --- | --- |
| Pacific County | 22,471 | 2 | 8.49 | $83.33/mo |
Cities Pacifi County PUD Has Coverage
Ilwaco, WA
Long Beach, WA
Raymond, WA
South Bend, WA
* City coverage generated based on government data. Always verify you can get service from the provider.
Pacifi County PUD Reviews
Write a Review of Pacifi County PUD
Pacifi County PUD FAQ:
Who is the CEO of Pacifi County PUD?
Pacifi County PUD's current CEO is Jason Dunsmoor.
What is the average electricity rate for Pacifi County PUD customers?
Pacifi County PUDs current average electricity rate is 8.49 cents per kilowatt hour (¢/kWh), compared to the average Washington rate of 9.91 cents and the average US rate of 13.33 cents.
What is the average bill for Pacifi County PUD customers each month?
Consumers of Pacifi County PUD pay, on average, a monthly bill of $83.33.
What is the phone number for Pacifi County PUD?
You can reach Pacifi County PUD by phone via (360) 942-2411.
What company is Pacifi County PUD owned by?
Energy Northwest is the owner of Pacifi County PUD.
What cities does Pacifi County PUD sell electricity to?
Pacifi County PUD supplies to 4 cities.