About Rantoul Utilities
There are 6,121 customers of the company. Approximately 1.13% of them are industrial properties, 7.30% are commercial customers and 91.57% are residential accounts. Rantoul Utilities' average residential electricity price per kilowatt hour is 13.97 cents per kilowatt hour, which is 5.33% above the average US price of 13.26 cents. There were a total of 145,828 megawatt hours sold to retail accounts in 2019 by the provider. During the same timeframe, the provider generated 136 megawatt hours from power plants owned by the company and procured 164,202 megawatt hours through wholesale channels. In 2019, the company had revenue of $16,782,000 from retail electricity sales.
The United States average monthly residential power bill is $117.93, while the Rantoul Utilities average is 26.91% less at $86.19 per month. Electricity generation facilities associated with the company use non-renewable fuel sources to generate 100.00% of their total electricity production, or 845 megawatt hours. This total ranks them at 445th in the nation out of 3510 companies. By customer count, Rantoul Utilities is the 1331st largest supplier out of 3510 electricity companies in the country. Rantoul Utilities generates 845 megawatt hours from their generation facilities, ranking them as the 77th largest generator of electricity of all 73 companies in the state.
Luckily, Rantoul Utilities offers net metering options to their consumers. This is a positive for any customer potentially purchasing private solar panels, as net metering allows them to sell their unused electricity back into the grid.
Rantoul Utilities Rate & Electric Bills
Rantoul Utilities residential electric rates are highest in January and the highest average bill is in August.
Historical Electric Rates:
2314th
13.97¢
Rantoul Utilities's Average residential price per kWh
646th
$86.19
Average monthly electric bill for Rantoul Utilities's residential customers
Rantoul Utilities Overview
Company Type:

Municipal

Headquarters:

200 West Grove Avenue
Rantoul, Illinois 61866
United States of America

CEO:

Jake McCoy
Rantoul Utilities Contact
Rantoul Utilities Service
Rantoul Utilities Energy Makeup
Rantoul Utilities Coverage Map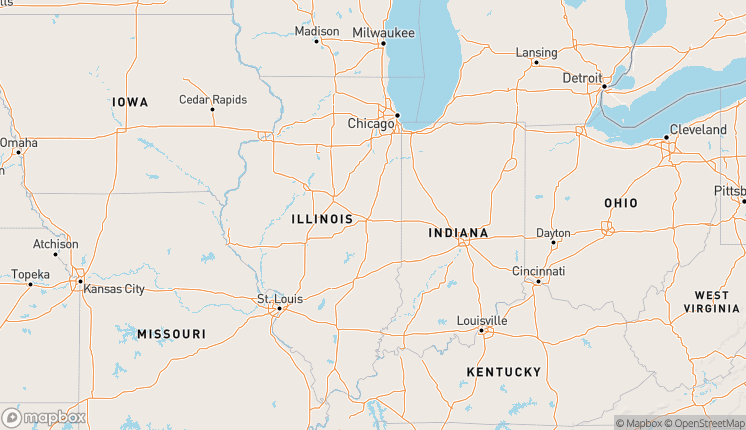 Rantoul Utilities State Coverage
| State | Customers | Sales ($) | State Rank Based On Revenue | % of Provider's Residential Sales in State |
| --- | --- | --- | --- | --- |
| Illinois | 6,121 | 16,409,000 | 33 | 100% |
Power Plants Owned by Rantoul Utilities
| Plant | City/County | State | Primary Fuel Type | Production (MWh) | Emission (kg) | Emissions/MWh | Toxic Chemical Release | Closing Date |
| --- | --- | --- | --- | --- | --- | --- | --- | --- |
| | Rantoul | IL | Distillate Fuel Oil | 845 | 609,703.09 | 721.54 | | |
Rantoul Utilities Fuel Makeup
DISTILLATE FUEL OIL
100.00%
Cities Rantoul Utilities Has Coverage
Rantoul, IL
Thomasboro, IL
* City coverage generated based on government data. Always verify you can get service from the provider.
Rantoul Utilities Reviews
Write a Review of Rantoul Utilities
Rantoul Utilities FAQ:
What is the average bundled electricity rate for Rantoul Utilities customers?
The average bundled price of electricity for customers of Rantoul Utilities is 13.97 cents per kilowatt hour (¢/kWh).
Who is the CEO of Rantoul Utilities?
The CEO of Rantoul Utilities is Jake McCoy.
What percentage of Rantoul Utilities's electricity is generated using renewable fuel types?
Electric generation plants owned by or associated with Rantoul Utilities produce 0% of their electricity using renewable fuel types.
What is the average bundled bill for Rantoul Utilities customers each month?
Rantoul Utilities currently has an average monthly bundled electric bill of $86.19, compared to the Illinois average of $93.13 and the national of $93.13 for bundled service.
How many power plants are owned by or associated with Rantoul Utilities?
Rantoul Utilities is associated with or owns one power plant.
What percentage of Rantoul Utilities's electricity is generated from nonrenewable fuel sources?
Rantoul Utilities produces 100.00% of their electricity using nonrenewable fuels.
What cities does Rantoul Utilities have customers in in?
Rantoul Utilities provides electricity to 2 cities in the country.
What is the phone number for Rantoul Utilities?
The Rantoul Utilities phone number is (217) 892-6526.