RushShelby Energy is an electricity cooperative supplying electricity in Indiana. On recent government reports, the company showed a total of 14,649 electricity customers. This total is made up of 0.07% industrial accounts, 1.65% commercial customers and 98.29% residential accounts. Consumers of RushShelby Energy are charged an average residential electricity rate of 13.90 cents per kilowatt hour, which is 8.13% higher than the state's average price of 12.86 cents and 4.30% more than the national average of 13.33 cents. In 2019 the company sold 96.54% of their disposition by way of normal retail sales to end users. During the same timeframe, RushShelby Energy procured 414,231 megawatt hours by way of wholesale channels. The revenue for RushShelby Energy for 2019 from electricity sales was $46,204,000, with 99.16% coming from retail sales to end users.
About RushShelby Energy
The state average monthly residential electric bill is $122.33, while the RushShelby Energy average is 39.17% more at $169.37 per month. RushShelby Energy ranks 111th in the state for average monthly bill amount. The generation of electricity recently sold by the company resulted in CO2 pollution amounts that were 4.29% less than the levels from the past 12 months. With total emissions of 174,116,805.5 kilograms per year, RushShelby Energy has the 946th worst emissions amount out of 3511 electricity providers in the nation.
Customers of RushShelby Energy have the ability to take advantage of net metering. This is a positive for any customer considering installing personal solar panels, as net metering allows them to sell their extra electricity back into the grid.
RushShelby Energy currently has a loss of roughly 3.46% of the electricity that they generate. RushShelby Energy's energy loss levels result in a rank of 62nd worst out of the 184 providers that operate in the state and report energy loss and 1902nd worst out of 3511 in the United.
RushShelby Energy Rate & Electric Bills
RushShelby Energy residential electric rates are highest in January and the highest average bill is in February.
Historical Electric Rates:
2483rd
13.90¢
RushShelby Energy's Average residential price per kWh
3004th
$169.37
Average monthly electric bill for RushShelby Energy's residential customers
RushShelby Energy Overview
Company Type:

Cooperative

Headquarters:

2777 South 840 West
Manilla, Indiana 46150
United States of America

CEO:

Terry Jobe
RushShelby Energy Contact
RushShelby Energy Service
States Served:

Counties Served:

Marion County
Johnson County
Hancock County
Shelby County
Fayette County

See All Counties

Major Cities Served:

See all cities

Table Of Contents:
Quick Facts About RushShelby Energy
Customers of RushShelby Energy are faced with an average of 2.52 power outages per year, with outages lasting an average of 260.51 minutes.
RushShelby Energy does not produce any of their own electricity and instead purchases directly from other providers at wholesale prices to be resold to their consumers.
Energy Loss
RushShelby Energy's energy loss due to business operations.
-3.46%
Total Energy Loss
14,339MWh
1902 National Rank
Grid Reliability
Length & Frequency of RushShelby Energy's Power Outages
260.51 min.
vs. national average of 127.16 min.
2.52 outages/yr
vs. national average of 1.13
RushShelby Energy Coverage Map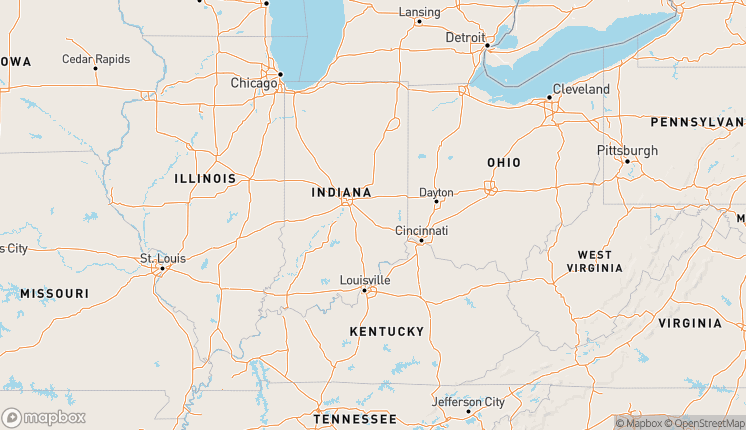 RushShelby Energy State Coverage
| State | Customers | Sales ($) | State Rank Based On Revenue | % of Provider's Residential Sales in State |
| --- | --- | --- | --- | --- |
| Indiana | 14,649 | 45,816,000 | 28 | 100% |
RushShelby Energy County Coverage
Cities RushShelby Energy Has Coverage
Carthage, IN
Edinburgh, IN
Fairland, IN
Glenwood, IN
Indianapolis, IN
Laurel, IN
Morristown, IN
New Palestine, IN
Rushville, IN
Shelbyville, IN
St. Paul, IN
* City coverage generated based on government data. Always verify you can get service from the provider.
RushShelby Energy Reviews
Write a Review of RushShelby Energy
RushShelby Energy FAQ:
What is the average electricity rate for RushShelby Energy customers?
The average price of electricity for consumers of RushShelby Energy is 13.90 cents per kilowatt hour (¢/kWh).
When will RushShelby Energy power be restored?
Average outage times for RushShelby Energy are around 260.51 minutes per outage.
How many counties does RushShelby Energy sell electricity in?
RushShelby Energy provides electricity to customers in 7 countiesUS.
Who is the CEO of RushShelby Energy?
The CEO of RushShelby Energy is Terry Jobe .
What is the phone number for RushShelby Energy?
The RushShelby Energy phone number is (765) 544-2600.
What is the average bill for RushShelby Energy customers each month?
RushShelby Energy currently has an average monthly electric bill of $169.37, compared to the Indiana average of $122.33 and the nationwide of $122.33.
What cities does RushShelby Energy have customers in in?
RushShelby Energy serves 11 cities throughout the country including, Indiana.