Sam Houston Electric is an electricity cooperative serving 10 counties in Texas. The provider recently disclosed a total of 73,497 residential customer accounts, 5,889 commercial customers and 197 industrial customer accounts, which makes up the sum of their customers. Sam Houston Electric charges their customers a residential electricity rate of 11.62 cents per kilowatt hour on average. Thankfully for their patrons, this rate is lower than both the state and national average prices of 11.91 and 13.45 cents per kilowatt hour, respectively. They sold 1,454,093 megawatt hours in 2020 via retail sales. The electricity sourced by the company is made up primarily of megawatt hours they purchased on wholesale channels. Of the electricity sourced whole purchased made up 100.00%. In 2020, the company had revenue of $161,011,000 from retail electricity sales.
About Sam Houston Electric
The Texas average monthly residential electric bill is $134.11, while the Sam Houston Electric average is 1.14% more at $135.47 per month. Sam Houston Electric ranks 106th in the state for average monthly bill total. Continued efforts by the company led to a reduction in CO2 emission amounts of 2,045,186.74 kilograms (0.32%). The provider currently does not produce their own electricity. Instead, they must purchase that electricity at wholesale prices and then resell it at a higher rate to end customers.
Sadly, Sam Houston Electric does not allow consumers to take part in net metering. Net metering would make solar panel installation more economically feasible as it gives the ability for people to sell electricity into the grid.
Sam Houston Electric recently reported a yearly loss of around 4.48% of the electricity that they produce. Loss of energy due to heat dissipation during electricity transmission and other causes is a reality of operating in the electricity production business and electricity companies are required to report these losses. This percentage of electricity lost results in them receiving a rank of 86th worst out of 84 providers who report energy loss in the state.
Sam Houston Electric Rate & Electric Bills
Sam Houston Electric residential electric rates are highest in January and the highest average bill is in January.
Historical Electric Rates:
792nd
11.62¢
Sam Houston Electric's Average residential price per kWh
1202nd
$135.47
Average monthly electric bill for Sam Houston Electric's residential customers
Sam Houston Electric Overview
Company Type:

Cooperative

Headquarters:

1157 East Church Street
Livingston, Texas 77351
United States of America

CEO:

Doug Turk
Sam Houston Electric Contact
Sam Houston Electric Service
States Served:

Counties Served:

Montgomery County
Liberty County
Angelina County
Walker County
Hardin County

See All Counties

Major Cities Served:

See all cities

Table Of Contents:
Quick Facts About Sam Houston Electric
Sam Houston Electric releases 642,204,816.61 kilograms of CO2 emissions due to megawatt hours sold, which ranks it as the 79th highest polluting provider in Texas out of 84.
Energy Loss
Sam Houston Electric's energy loss due to business operations.
-4.48%
Total Energy Loss
68,152MWh
644 National Rank
Sam Houston Electric Coverage Map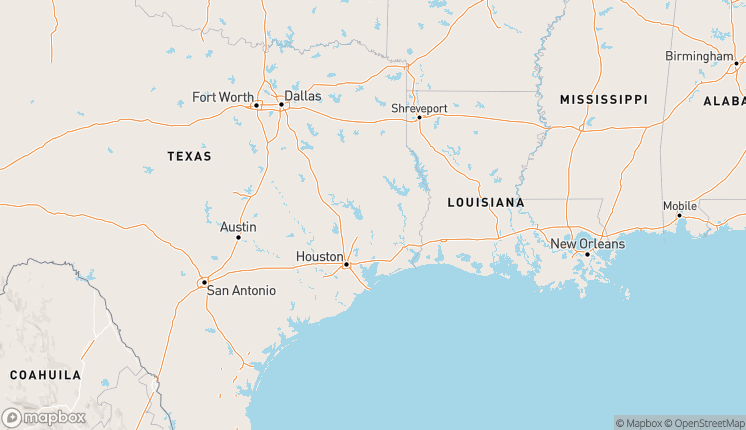 Sam Houston Electric State Coverage
| State | Customers | Sales ($) | State Rank Based On Revenue | % of Provider's Residential Sales in State |
| --- | --- | --- | --- | --- |
| Texas | 79,583 | 161,011,000 | 57 | 100% |
Sam Houston Electric County Coverage
| County | Population | Providers | Avg. County Rate (¢) | Avg. Electric Bill |
| --- | --- | --- | --- | --- |
| Angelina County | 86,715 | 3 | 11.83 | $115.54/mo |
| Hardin County | 57,602 | 2 | 11.24 | $135.55/mo |
| Jasper County | 35,529 | 4 | 11.00 | $126.95/mo |
| Liberty County | 88,219 | 2 | 11.55 | $120.17/mo |
| Montgomery County | 607,391 | 3 | 11.44 | $123.41/mo |
| Polk County | 51,353 | 2 | 11.24 | $135.55/mo |
| San Jacinto County | 28,859 | 2 | 11.24 | $135.55/mo |
| Trinity County | 14,651 | 3 | 11.71 | $117.80/mo |
| Tyler County | 21,672 | 2 | 11.24 | $135.55/mo |
| Walker County | 72,971 | 4 | 11.48 | $129.17/mo |
Cities Sam Houston Electric Has Coverage
Ames, TX
Browndell, TX
Burke, TX
Chester, TX
Cleveland, TX
Coldspring, TX
Colmesneil, TX
Conroe, TX
Corrigan, TX
Cut and Shoot, TX
Daisetta, TX
Dayton, TX
Dayton Lakes, TX
Devers, TX
Diboll, TX
Goodrich, TX
Groveton, TX
Hardin, TX
Hudson, TX
Huntington, TX
Huntsville, TX
Ivanhoe, TX
Jasper, TX
Kenefick, TX
Kirbyville, TX
Kountze, TX
Liberty, TX
Livingston, TX
Lufkin, TX
Lumberton, TX
Magnolia, TX
Mont Belvieu, TX
Montgomery, TX
New Waverly, TX
North Cleveland, TX
Oak Ridge North, TX
Old River-Winfree, TX
Onalaska, TX
Panorama Village, TX
Patton Village, TX
Plum Grove, TX
Point Blank, TX
Riverside, TX
Roman Forest, TX
Rose Hill Acres, TX
Seven Oaks, TX
Shenandoah, TX
Shepherd, TX
Silsbee, TX
Sour Lake, TX
Splendora, TX
Stagecoach, TX
Trinity, TX
Willis, TX
Woodbranch, TX
Woodloch, TX
Woodville, TX
Zavalla, TX
* City coverage generated based on government data. Always verify you can get service from the provider.
Sam Houston Electric Reviews
Write a Review of Sam Houston Electric
Sam Houston Electric FAQ:
How much is the average bill for Sam Houston Electric customers each month?
Sam Houston Electric currently has an average monthly electric bill of $135.47, compared to the Texas average of $134.11 and the nationwide of $134.11.
Who is the CEO of Sam Houston Electric?
Doug Turk is the CEO of Sam Houston Electric.
What is the average electricity rate for Sam Houston Electric customers?
Customers of Sam Houston Electric, on average, have an electricity rate 11.62 cents per kilowatt hour (¢/kWh).
What is the phone number for Sam Houston Electric?
You can reach Sam Houston Electric by phone via (800) 458-0381.
How many counties does Sam Houston Electric supply electricity in?
There are 10 counties that receive at least some electricity coverage by Sam Houston Electric.
What cities does Sam Houston Electric offer service in?
Sam Houston Electric serves electricity to 58 cities.