Sikeston Electric has their head offices in Sikeston, Missouri and supplies electricity in 2 cities in Missouri. The company has 36 industrial accounts, 14,160 residential accounts and 3,156 commercial accounts. Sikeston Electric charges their patrons a residential electricity price of 8.15 cents per kilowatt hour on average, which is 25.69% below the average Missouri rate of 10.97 cents. In 2020 the company had retail sales of 352,828 megawatt hours and wholesale sales to other suppliers of 352,828 megawatt hours. The electricity generated in the company's power plants made up 1,594,093 of the megawatt hours sourced by the company. The purchase of wholesale electricity made up an additional 434,516. Sikeston Electric made $82,237,000 in 2020. $52,816,000 of that came from electricity sales on the wholesale energy market and $27,280,000 of which came from sales to retail electricity customers.
About Sikeston Electric
Customers of the company pay an average residential power bill of $118.35. This is 3.27% more than the state average bill of $114.42. Production facilities owned by Sikeston Electric generate a total of 1,650,566.01 megawatt hours, which is the 9th highest of 9th highest out of 44 suppliers in Missouri. Electricity production plants associated with the company use non-renewable fuels to generate 100.00% of their total electricity generation, or 1,650,566.01 megawatt hours. They rank 211th out of 3511 suppliers in the US. By total customers, Sikeston Electric is the 1106th largest company out of 3511 electricity companies in the nation.
Power Plant Fuel Types, Emissions & Pollution Factors
Sikeston Electric is the 498th highest ranked provider when it comes to total pollution, with the company's electricity sales leading to 719,080,202.09 kilograms of CO2 emissions. The supplier also ranks 7th worst in pollution per megawatt hour sold, averaging 1,019.02 kilograms of CO2 emissions emissions per megawatt hour sold. Sikeston Electric's electricity generation plant mainly uses Coal for electricity production. In fact, the fuel source is used for 99.92% of the megawatt hours the company produces and a total of 1,649,173.96 megawatt hours are produced from just that fuel. There is only one electricity producing facility associated with Sikeston Electric in one capacity or another, meaning they have the 1112th highest number of electricity generating plants connected with an electricity company out of the 3511 companies operating that we track in the country and 23rd out of 44 in Missouri.
Offering net metering to customers is a win-win situation but people who receive their electricity from Sikeston Electric do not have this option. Installation of solar panels and alternative electricity sources is often too expensive for people. Net metering would allow purchasers of these electricity sources to sell excess kilowatt hours back to the electricity provider, making the installation of these alternative sources more financially friendly .
Sikeston Electric loses electricity at a rate of 0.44% of their production due to heat dissipation and other causes. This percentage of electricity lost results in them receiving a rank of 46th worst out of 44 providers reporting energy loss in Missouri.
Sikeston Electric Rate & Electric Bills
Sikeston Electric residential electric rates are highest in January and the highest average bill is in December.
Historical Electric Rates:
121st
8.15¢
Sikeston Electric's Average residential price per kWh
871st
$118.35
Average monthly electric bill for Sikeston Electric's residential customers
Sikeston Electric Overview
Company Type:

Municipal

Headquarters:

105 East Center Street
Sikeston, Missouri 63801
United States of America

CEO:

Rick Landers
Sikeston Electric Contact
Sikeston Electric Service
Outage Phone:

(573) 471-3328
States Served:

Counties Served:

Major Cities Served:

See all cities

Table Of Contents:
Quick Facts About Sikeston Electric
There was an increase in CO2 pollution of 347,450,183.6 kilograms (93.49%) from the generation of electricity sold by Sikeston Electric during the course of the preceding 12 months.
Sikeston Electric releases 719,080,202.09 kilograms of CO2 emissions from megawatt hours sold, which ranks it as the 23rd worst polluting provider in Missouri out of 44.
Sikeston Electric is 6th out of 44 electric companies in the state for total megawatt hours generated from coal.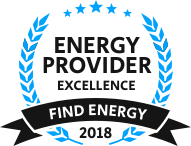 Top 10 Lowest Residential Electricity Rate
National, Major Provider Category
Claim Award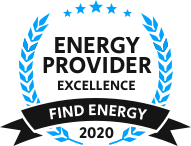 Top 3 Lowest Energy Loss
Missouri, Major Provider Category
Claim Award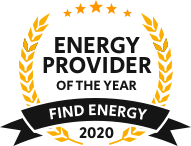 Lowest Residential Electricity Rate
Missouri, Major Provider Category
Claim Award
Energy Loss
Sikeston Electric's energy loss due to business operations.
-0.44%
Total Energy Loss
9,020MWh
1375 National Rank
Sikeston Electric Energy Makeup
Sikeston Electric Coverage Map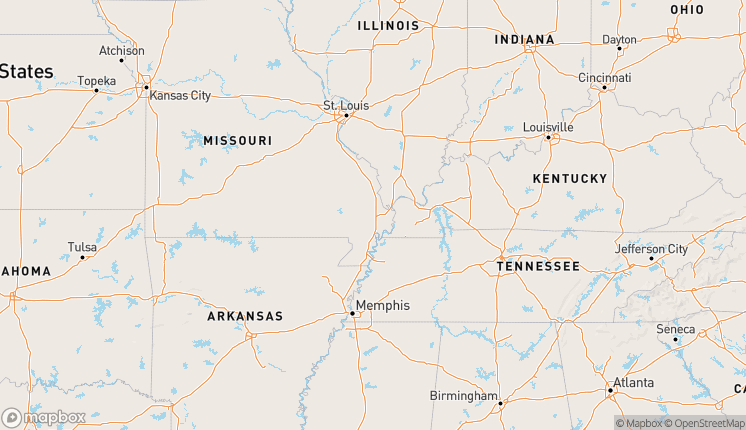 Sikeston Electric State Coverage
| State | Customers | Sales ($) | State Rank Based On Revenue | % of Provider's Residential Sales in State |
| --- | --- | --- | --- | --- |
| Missouri | 17,352 | 54,560,000 | 36 | 100% |
Sikeston Electric County Coverage
| County | Population | Providers | Avg. County Rate (¢) | Avg. Electric Bill |
| --- | --- | --- | --- | --- |
| Scott County | 38,280 | 3 | 10.48 | $123.45/mo |
Power Plants Owned by Sikeston Electric
| Plant | City/County | State | Primary Fuel Type | Production (MWh) | Emission (kg) | Emissions/MWh | Toxic Chemical Release | Closing Date |
| --- | --- | --- | --- | --- | --- | --- | --- | --- |
| | Sikeston | MO | Coal | 1,650,566.01 | 1,681,965,915.46 | 1,019.02 | | |
Sikeston Electric Fuel Makeup
DISTILLATE FUEL OIL
0.08%
Cities Sikeston Electric Has Coverage
* City coverage generated based on government data. Always verify you can get service from the provider.
Sikeston Electric Reviews
Write a Review of Sikeston Electric
Sikeston Electric FAQ:
What is the phone number for Sikeston Electric?
The Sikeston Electric phone number is (573) 471-3328.
Who is the CEO of Sikeston Electric?
Rick Landers is the current CEO of Sikeston Electric.
What is the average electricity rate for Sikeston Electric customers?
The average rate of electricity for consumers of Sikeston Electric is 8.15 cents per kilowatt hour (¢/kWh).
How much is the average bill for Sikeston Electric customers each month?
Customers of Sikeston Electric pay, on average, a monthly bill of $118.35.
What percentage of Sikeston Electric's electricity is produced using renewable fuel types?
Sikeston Electric generates 0% of their electricity using renewable fuels.
How many power plants are owned by or associated with Sikeston Electric?
Sikeston Electric owns or is associated with one power plant.
What cities does Sikeston Electric offer service to?
Sikeston Electric provides electricity to 2 cities throughout the nation.
What percentage of Sikeston Electric's electricity is generated from nonrenewable fuel sources?
Electric facilities owned by or associated with Sikeston Electric produce 100.00% of their electricity from nonrenewable fuel types.