About Southeastern Indiana
Southeastern Indiana supplies electricity to 8 counties and is considered an electric cooperative. At the time of the most recent government reports, the provider listed a total of 27,495 electricity customers being supplied electricity by the company. This total is made up of 0.04% industrial customer accounts, 7.73% commercial customer accounts and 92.23% residential customer accounts. Patrons of Southeastern Indiana purchase residential electricity for, on average, 14.20 cents per kilowatt hour. This is, regrettably, 8.57% above Indiana's average rate of 13.08 cents, resulting in the supplier ranking 102nd best for average electricity rate out of 118 suppliers in the state. Of the 535,615 megawatt hours the provider sold and dispossessed, 94.94% were via sales to end users. Wholesale power purchases made up 100.00% of the total electricity sourced . Exactly 535,615 megawatt hours were purchased by way of wholesale channels. In 2020, the provider had revenue of $65,848,000 from retail electricity sales. Their revenue from all electricity activities was $66,587,000.
The average residential power bill for a customer of Southeastern Indiana is $165.53 per month. The provider currently does not generate their own electricity. Instead, they must purchase that electricity at wholesale rates and then resell it at a higher rate to end customers.
Customers of Southeastern Indiana can participate in net metering solutions, which is a positive for both parties. Net metering makes solar panel installation more economically viable as it gives the ability for people to sell electricity into the grid.
Southeastern Indiana recently reported a yearly loss of around 5.06% of the electricity that they transmit. Loss of energy due to heat dissipation during electricity transmission and other causes is part of being in the electricity production industry and suppliers must report these losses to government agencies who track electricity grid efficiencies. These averages enable us to compare and contrast the grid efficiencies of the various suppliers who operate around the country. Southeastern Indiana has been given a rank of 41st best out of 112 providers who report energy loss in Indiana and 915th best out of 3510 in the nation.
Southeastern Indiana Rate & Electric Bills
Southeastern Indiana residential electric rates are highest in January and the highest average bill is in June.
Historical Electric Rates:
2363rd
14.20¢
Southeastern Indiana's Average residential price per kWh
2789th
$165.53
Average monthly electric bill for Southeastern Indiana's residential customers
Southeastern Indiana Overview
Company Type:

Cooperative

Headquarters:

712 South Buckeye Street
Osgood, Indiana 47037
United States of America

CEO:

Keith Mathews
Southeastern Indiana Contact
Southeastern Indiana Service
States Served:

Counties Served:

Dearborn County
Jefferson County
Ripley County
Jennings County
Decatur County

See All Counties

Major Cities Served:

See all cities

Table Of Contents:
Energy Loss
Southeastern Indiana's energy loss due to business operations.
-5.06%
Total Energy Loss
27,082MWh
915 National Rank
Southeastern Indiana Coverage Map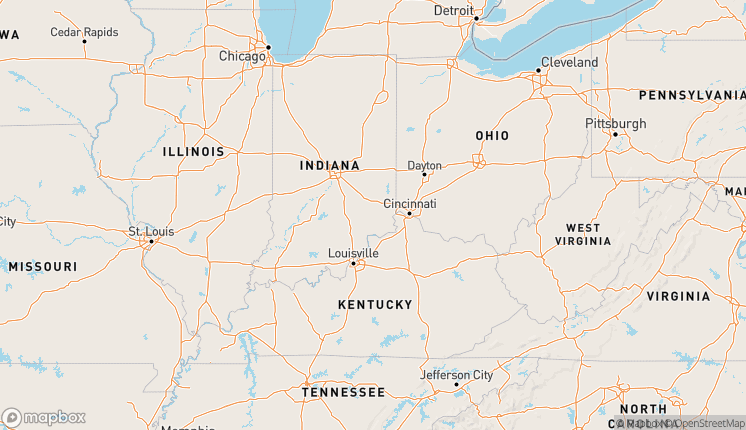 Southeastern Indiana State Coverage
| State | Customers | Sales ($) | State Rank Based On Revenue | % of Provider's Residential Sales in State |
| --- | --- | --- | --- | --- |
| Indiana | 27,495 | 65,848,000 | 18 | 100% |
Southeastern Indiana County Coverage
Cities Southeastern Indiana Has Coverage
Aurora, IN
Batesville, IN
Brooksburg, IN
Dillsboro, IN
Dupont, IN
Greendale, IN
Holton, IN
Milan, IN
Moores Hill, IN
North Vernon, IN
Oldenburg, IN
Osgood, IN
Patriot, IN
Rising Sun, IN
St. Leon, IN
Sunman, IN
Vernon, IN
Versailles, IN
Vevay, IN
West Harrison, IN
* City coverage generated based on government data. Always verify you can get service from the provider.
Southeastern Indiana Reviews
Write a Review of Southeastern Indiana
Southeastern Indiana FAQ:
How much is the average bundled bill for Southeastern Indiana customers each month?
The average monthly bundled electric bill for customers of Southeastern Indiana is $165.53. The state average bundled bill is $123.54 and the US average is $123.54.
Who is the CEO of Southeastern Indiana?
The current CEO of Southeastern Indiana is Keith Mathews.
How many counties does Southeastern Indiana provider electricity in?
Southeastern Indiana provides electricity in 8 counties in the US.
What is the phone number for Southeastern Indiana?
You can reach Southeastern Indiana by phone via (812) 689-4111.
What is the average bundled electricity rate for Southeastern Indiana customers?
Consumers of Southeastern Indiana, on average, have an electricity bundled rate 14.20 cents per kilowatt hour (¢/kWh).
What cities does Southeastern Indiana have customers in in?
Southeastern Indiana supplies to 20 cities.