Union Power provides electricity to 26 cities in North Carolina. The company is an electric cooperative. The most recent data reported by the company showed a customer count of 79,348 customers, 77,501 of which are residential properties and 1,847 of which are commercial customers. The average residential electricity price for Union Power is roughly 12.26 cents per kilowatt hour. Regrettably, this is 7.25% above North Carolina's average price of 11.43 cents, which ranks the provider 28th out of 54 providers in the state for best average electricity rate. They had sales of 1,311,706 megawatt hours in 2020 sold to end users. The electricity sourced by the company is made up of primarily wholesale purchased megawatt hours, with 1,387,668 megawatt hours procured by the company. In 2020, the supplier earned 96.03% of their revenue from retail electricity sales to end users. Their revenue from all electricity activities was $162,563,000.
About Union Power
The US average monthly residential power bill is $120.24, while the Union Power average is 24.00% higher at $149.09 per month. Union Power ranks 1365th in the nation for average monthly bill total. Thankfully, the company experienced a drop in CO2 pollution amounts of 3.21% over the past 12 months. The company currently does not produce any of the electricity that they sell. Instead, they must purchase that electricity at wholesale prices from other providers and then resell it at a higher rate to end users.
Luckily, Union Power offers net metering options to their consumers. This is a positive for any customer potentially purchasing private solar panels, as net metering allows them to sell their unused electricity back into the grid.
Energy loss is always a reality when dealing with electricity transmission. Union Power currently averages a loss of approximately 5.47% of the aggregate electricity they transmit. Union Power's energy loss numbers give them a ranking of 18th worst out of the 54 providers that operate in the state and report energy loss and 396th worst out of 3511 in the nation.
Union Power Rate & Electric Bills
Union Power residential electric rates are highest in January and the highest average bill is in May.
Historical Electric Rates:
960th
12.26¢
Union Power's Average residential price per kWh
1365th
$149.09
Average monthly electric bill for Union Power's residential customers
Union Power Overview
Company Type:

Cooperative

Headquarters:

1525 North Rocky River Road
Monroe, North Carolina 28110
United States of America

CEO:

Greg Andress
Union Power Contact
Union Power Service
States Served:

Counties Served:

Mecklenburg County
Union County
Cabarrus County
Rowan County
Stanly County

See All Counties

Major Cities Served:

See all cities

Table Of Contents:
Quick Facts About Union Power
Union Power releases 579,319,143.39 kilograms of CO2 emissions due to electricity sold, which makes it the 409th highest polluting electricity provider in the country out of 3511.
Energy Loss
Union Power's energy loss due to business operations.
-5.47%
Total Energy Loss
75,962MWh
396 National Rank
Union Power Coverage Map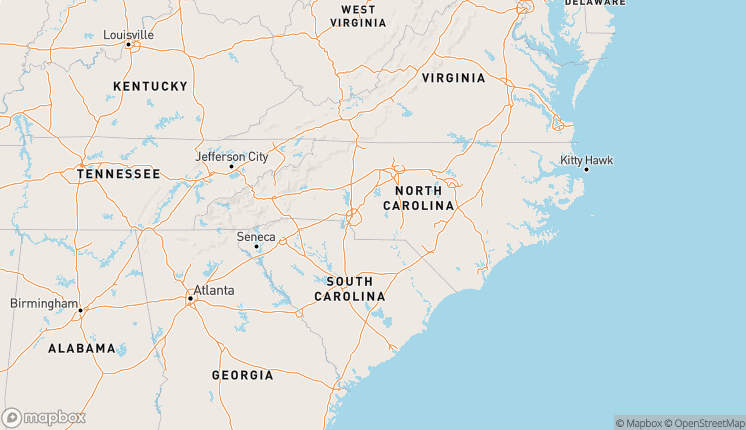 Union Power State Coverage
| State | Customers | Sales ($) | State Rank Based On Revenue | % of Provider's Residential Sales in State |
| --- | --- | --- | --- | --- |
| North Carolina | 79,348 | 156,112,000 | 11 | 100% |
Union Power County Coverage
Cities Union Power Has Coverage
Concord, NC
Fairview, NC
Harrisburg, NC
Hemby Bridge, NC
Indian Trail, NC
Lake Park, NC
Locust, NC
Marshville, NC
Marvin, NC
Matthews, NC
Midland, NC
Mineral Springs, NC
Mint Hill, NC
Misenheimer, NC
Monroe, NC
Mount Pleasant, NC
New London, NC
Oakboro, NC
Red Cross, NC
Richfield, NC
Stallings, NC
Stanfield, NC
Unionville, NC
Waxhaw, NC
Weddington, NC
Wesley Chapel, NC
* City coverage generated based on government data. Always verify you can get service from the provider.
Union Power Reviews
Write a Review of Union Power
Union Power FAQ:
What is the phone number for Union Power?
The Union Power phone number is (704) 289-3145.
What is the average electricity rate for Union Power customers?
Union Powers current average electricity rate is 12.26 cents per kilowatt hour (¢/kWh), compared to the average North Carolina rate of 11.43 cents and the average nationwide rate of 13.45 cents.
Who is the CEO of Union Power?
The CEO of Union Power is Greg Andress.
How much is the average bill for Union Power customers each month?
Consumers of Union Power pay, on average, a monthly bill of $149.09.
How many counties does Union Power supply electricity in?
Union Power provides electricity in 5 counties.
What cities does Union Power have customers in in?
Union Power provides electricity to 26 cities in the country.