Union Power
Electricity Rates, Plans & Statistics
Power Bill Over $75?
Get Solar for as low as $0 down and $79/mo
Get qualified
About Union Power
Union Power is an electric cooperative. The largest city served by the company is Charlotte, but the company also supplies electricity in 28 cities in the state. The supplier recently disclosed a total of 77,501 residential customer accounts and 1,847 commercial customers, which makes up the entirety of their customers. On average, Union Power charges their consumers a residential electricity rate of 12.26 cents per kilowatt hour, which is 9.72% higher than the average North Carolina rate of 11.17 cents and 9.00% below the US average of 13.47. In 2020 they sold 1,311,706 megawatt hours via retail sales to end users. The electricity sourced by Union Power is made up of primarily wholesale purchased megawatt hours, with 1,387,668 acquired by the company. Their revenue for 2020 from electricity related activities was $162,563,000, with $156,112,000 from retail sales to end users.
The US average monthly residential power bill is $119.32, while the Union Power average is 24.95% higher at $149.09 per month. Union Power ranks 2587th in the United States for average monthly bill total. The company does not have ownership in any electricity generation facilities and all of the power that they sell to their customers must be purchased from other providers.
Fortunately, Union Power allows their customers to participate in net metering programs. Without net metering, solar panel installation is significantly less economically feasible, as citizens have no way to sell unused electricity back into the infrastructure system.
Union Power recently reported a yearly loss of around 5.47% of the electricity that they generate. Loss of energy due to heat dissipation during electricity transmission and other causes is part of being in the electricity generation industry and suppliers must report these losses. These averages allow us to compare and contrast the various providers who operate throughout the country. Union Power has received a rank of 35th best out of 104 companies who report energy loss in the state.
Union Power Rate & Electric Bills
Union Power residential electric rates are highest in January and the highest average bill is in May.
Historical Electricity Rates:
1630th
12.26¢
Union Power's Average residential price per kWh
2587th
$149.09
Average monthly electricity bill for Union Power's residential customers
Union Power Overview
Company Type:

Cooperative

Headquarters:

1525 North Rocky River Road
Monroe, North Carolina 28110
United States of America

CEO:

Greg Andress
Union Power Contact
Union Power Service
States Served:

Counties Served:

Mecklenburg County
Union County
Cabarrus County
Rowan County
Stanly County

See All Counties

Major Cities Served:

See all cities

Table Of Contents:
Go Solar for as low as $79/mo - $0 down + flexible financing
Get started
Energy Loss
Union Power's energy loss due to business operations.
-5.47%
Total Energy Loss
75,962 MWh
1020  National Rank
Union Power Coverage Map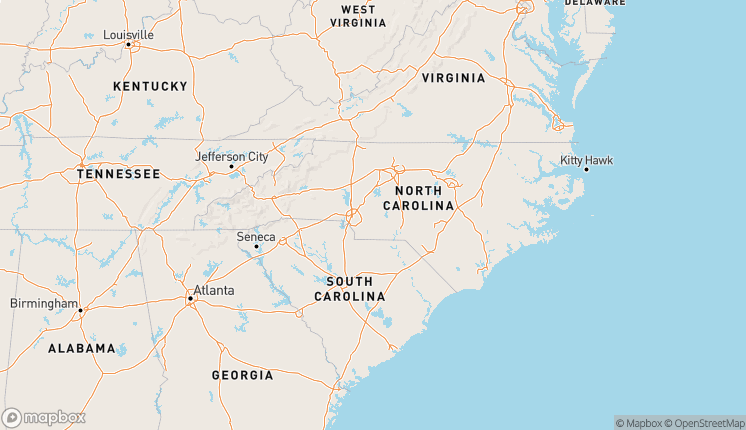 Union Power State Coverage
| State | Customers | Sales ($) | State Rank Based On Revenue | % of Provider's Residential Sales in State |
| --- | --- | --- | --- | --- |
| North Carolina | 79,348 | 156,112,000 | 9 | 100% |
Union Power County Coverage
Cities Union Power Has Coverage
Albemarle, NC
Charlotte, NC
Concord, NC
Fairview, NC
Harrisburg, NC
Hemby Bridge, NC
Indian Trail, NC
Lake Park, NC
Locust, NC
Marvin, NC
Matthews, NC
Midland, NC
Mineral Springs, NC
Mint Hill, NC
Misenheimer, NC
Monroe, NC
Mount Pleasant, NC
New London, NC
Oakboro, NC
Red Cross, NC
Richfield, NC
Stallings, NC
Stanfield, NC
Unionville, NC
Waxhaw, NC
Weddington, NC
Wesley Chapel, NC
Wingate, NC
* City coverage generated based on government data. Always verify you can get service from the provider.
Union Power Reviews
Write a Review of Union Power
Union Power FAQ:
Who is the CEO of Union Power?
Greg Andress is the current CEO of Union Power.
What is the average bundled bill for Union Power customers each month?
The average monthly bundled electric bill for customers of Union Power is $149.09. The state average bundled bill is $117.51 and the national average is $117.51.
What is the average bundled electricity rate for Union Power customers?
Consumers of Union Power, on average, have an electricity bundled rate 12.26 cents per kilowatt hour (¢/kWh).
What is the phone number for Union Power?
Union Power's customer service phone number is (704) 289-3145
How many counties does Union Power supply electricity in?
Union Power sells electricity to customers in 5 counties throughout the United States.
What cities does Union Power supply electricity in?
Union Power provides electricity to 28 cities throughout the nation including North Carolina.