United Power
Electricity Rates, Plans & Statistics
Spike in Electricity Bill?
Get Solar for less than your cell phone bill
About United Power
United Power is an electricity cooperative. The largest county serviced by United Power is Denver County, but the company also provides electricity in 9 counties in the state of Colorado. The company last reported a total of 101,330 customers, 89,666 of which are residential accounts, 10,813 are commercial customers and 851 of which are industrial properties. The residential electricity rate for customers of United Power is, on average, 13.46 cents per kilowatt hour, which is 1.25% higher than the state's average price of 13.30 cents. In 2020 the company had retail sales of 2,871,674 megawatt hours. The electricity sourced by the company is made up primarily of megawatt hours they acquired on the wholesale market. Of the electricity sourced whole purchased made up 100.00%. Their revenue in 2020 from electricity activities was $300,270,900, with 99.77% coming from retail sales to end users.
The average monthly residential power bill for a consumer of United Power is $114.81.
Luckily, United Power allows consumers to participate in net metering. Without net metering, solar panel installation is significantly less attractive economically, as consumers have no way to sell excess energy back to their electric company.
United Power Rate & Electric Bills
United Power residential electric rates are highest in January and the highest average bill is in December.
Historical Electricity Rates:
2097th
13.46¢
United Power's Average residential price per kWh
1642nd
$114.81
Average monthly electricity bill for United Power's residential customers
United Power Overview
Company Type:

Cooperative

Subsidiary Company:

Frederick Utilities

Headquarters:

500 Cooperative Way
Brighton, Colorado 80603
United States of America

CEO:

Mark Gabriel
United Power Contact
United Power Service
States Served:

Counties Served:

Denver County
Jefferson County
Adams County
Boulder County
Weld County

See All Counties

Major Cities Served:

See all cities

Table Of Contents:
Reduce or replace your electricity bill with solar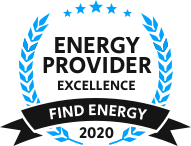 Top 10 Lowest Energy Loss
National, Major Provider Category
Claim Award
United Power Energy Makeup
United Power Coverage Map
United Power State Coverage
| State | Customers | Sales ($) | State Rank Based On Revenue | % of Provider's Residential Sales in State |
| --- | --- | --- | --- | --- |
| Colorado | 101,330 | 305,653,686 | 5 | 100% |
United Power County Coverage
Power Plants Owned by United Power
| Plant | City/County | State | Primary Fuel Type | Production (MWh) | Emission (kg) | Emissions/MWh | Toxic Chemical Release | Closing Date |
| --- | --- | --- | --- | --- | --- | --- | --- | --- |
| | Weld County | CO | Batteries or other use of electricity as an energy source | -319 | | | | |
Cities United Power Has Coverage
Berthoud, CO
Dacono, CO
Firestone, CO
Fort Lupton, CO
Frederick, CO
Hudson, CO
Johnstown, CO
Keenesburg, CO
Lochbuie, CO
Mead, CO
Milliken, CO
Northglenn, CO
Platteville, CO
Winter Park, CO
* City coverage generated based on government data. Always verify you can get service from the provider.
United Power Reviews
Write a Review of United Power
United Power FAQ:
Who is the CEO of United Power?
The CEO of United Power is Mark Gabriel.
How much is the average bundled bill for United Power customers each month?
Consumers of United Power pay, on average, a monthly bundled bill of $114.81.
What is the average bundled electricity rate for United Power customers?
United Power's current average bundled electricity rate is 13.46 cents per kilowatt hour (¢/kWh), compared to the average state bundled rate of 13.30 cents and the average United States rate of 13.71 cents.
How many counties does United Power supply electricity in?
United Power provides electricity to customers in 9 counties.
What is the phone number for United Power?
United Power's customer service phone number is (303) 637-1300
Does United Power have any subsidiary companies?
Frederick Utilities is owned by United Power.
How many power plants are owned by or associated with United Power?
United Power owns or is associated with one power plant.
What cities does United Power offer service in?
United Power has customers in 26 cities in the United States including Colorado.