Wallingford Electric
Electricity Rates, Plans & Statistics
Power Bill Over $75?
Reduce or replace your electricity bill with solar for as low as $0 down and $79/mo
About Wallingford Electric
Wallingford Electric is a municipally owned organization located in Wallingford, Connecticut and providing power to customers in Connecticut. The residential electricity price for customers of Wallingford Electric is, on average, 15.51 cents per kilowatt hour, which is 34.17% less than the average Connecticut rate of 23.56 cents, a welcome situation for their consumers. In 2020 the company sold 561,259 megawatt hours to end users (known as retail sales). During the same timeframe, Wallingford Electric procured 577,921 megawatt hours by way of wholesale electricity channels. In 2020, the company had revenue of $62,779,000 from retail electricity sales to end users.
The average monthly residential electricity bill for a customer of Wallingford Electric is $128.08 per month, while the Connecticut average is $160.71. The provider does not have ownership in any electricity generation facilities and all of the power that they sell to their customers must be purchased from other companies. Customers of the company are faced with 0.17 electrical outages per year with outages lasting on average 19.53 minutes.
Net metering is available to customers of Wallingford Electric. Net metering makes solar panel installation more economically feasible as it allows citizens to sell electricity into the grid.
Wallingford Electric reported a yearly loss of around 2.86% of the electricity that they produce. Loss of electricity due to heat dissipation during electricity transmission and other causes is part of operating in the electricity production business and suppliers are required to report these losses. This percentage of loss gives them a ranking of 344th best out of 3509 suppliers who report energy loss in the nation and 5th best out of 25 in Connecticut.
Wallingford Electric Rate & Electric Bills
Wallingford Electric residential electric rates are highest in January and the highest average bill is in April.
Historical Electricity Rates:
2588th
15.51¢
Wallingford Electric's Average residential price per kWh
2078th
$128.08
Average monthly electricity bill for Wallingford Electric's residential customers
Wallingford Electric Overview
Company Type:

Municipal

Headquarters:

100 John Street
Wallingford, Connecticut 06492
United States of America

Director/Superintendent:

Tony Buccheri
Wallingford Electric Contact
Wallingford Electric Service
States Served:

Counties Served:

Major Cities Served:

Table Of Contents:
Go Solar for as low as $79/mo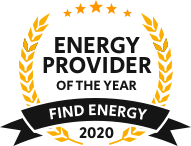 Least Outages Per Year
Connecticut, Mid-Sized Provider Category
Claim Award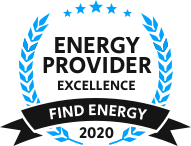 Top 3 Lowest Energy Loss
Connecticut, Mid-Sized Provider Category
Claim Award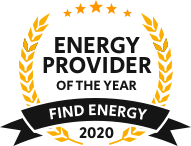 Shortest Average Electricity Outages
Connecticut, Mid-Sized Provider Category
Claim Award
Energy Loss
Wallingford Electric's energy loss due to business operations.
-2.86%
Total Energy Loss
16,519MWh
344 National Rank
Grid Reliability
Length & Frequency of Wallingford Electric's Power Outages
19.53 min.
vs. national average of 122.99 min.
0.17 outages/yr
vs. national average of 1.21
Wallingford Electric Coverage Map
Wallingford Electric State Coverage
| State | Customers | Sales ($) | State Rank Based On Revenue | % of Provider's Residential Sales in State |
| --- | --- | --- | --- | --- |
| Connecticut | 25,163 | 75,014,827 | 7 | 100% |
Wallingford Electric County Coverage
| County | Population | Providers | Avg. County Rate (¢) | Avg. Electric Bill |
| --- | --- | --- | --- | --- |
| New Haven County | 864,835 | 24 | 25.61 | $177.72/mo |
Wallingford Electric Reviews
Write a Review of Wallingford Electric
Wallingford Electric FAQ:
What is the average bundled electricity rate for Wallingford Electric customers?
Customers of Wallingford Electric, on average, have an electricity bundled rate 15.51 cents per kilowatt hour (¢/kWh).
When will Wallingford Electric power be restored?
Average outage times for Wallingford Electric are approximately 19.534 minutes per outage.
How much is the average bundled bill for Wallingford Electric customers each month?
Consumers of Wallingford Electric pay, on average, a monthly bundled bill of $128.08.
What is the phone number for Wallingford Electric?
Wallingford Electric's customer service phone number is (203) 294-2020
Who is the CEO of Wallingford Electric?
The current CEO of Wallingford Electric is Tony Buccheri.