Waunakee Utilities is a municipally owned entity serving the state of Wisconsin such as the cities of Madison, Sun Prairie, Fitchburg, Middleton, and Waunakee. The company presently supplies electricity to residential, commercial and industrial customer accounts, with a total of 5,839 residential accounts, 797 commercial customers and 2 industrial customer accounts recently reported to be subscribed. On average, Waunakee Utilities' residential electricity rate is 11.24 cents per kilowatt hour. Thankfully for their customers, this price is less than both the state and US average prices of 14.65 and 13.45 cents per kilowatt hour, respectively. Roughly 121,653 megawatt hours were sold by the provider to retail customers in 2020. During the same timeframe, the supplier obtained 125,820 megawatt hours via wholesale channels. Their revenue in 2020 from electricity related activities was $12,825,200, with $12,787,900 coming from retail sales to end users.
About Waunakee Utilities
The United States average monthly residential electric bill is $120.24, while the Waunakee Utilities average is 26.92% lower at $87.87 per month. Electricity sales were responsible for a rise in CO2 emissions of 1,580,644.9 kilograms (3.03%) during the most recent year. Electricity generation is not handled in house at the company, as they purchase power at wholesale rates and then resell to their end users.
Luckily, Waunakee Utilities offers net metering options to their customers. The purchase of solar panels and alternative electricity sources is often too expensive for citizens. Net metering allows purchasers of these electricity sources to sell extra megawatt hours back to the grid, making the installation of these alternative sources economically viable .
Energy loss is a fact of life when dealing with electricity transmission. Waunakee Utilities currently averages a loss of around 3.18% of the electricity they generate. This percentage of electricity lost earns them a rank of 38th best out of 65 companies who report energy loss in the state.
Waunakee Utilities Rate & Electric Bills
Waunakee Utilities residential electric rates are highest in January and the highest average bill is in April.
Historical Electric Rates:
661st
11.24¢
Waunakee Utilities's Average residential price per kWh
363rd
$87.87
Average monthly electric bill for Waunakee Utilities's residential customers
Waunakee Utilities Overview
Company Type:

Municipal

Headquarters:

322 Moravian Valley Road
Waunakee, Wisconsin 53597
United States of America

CEO:

Brian Dellemann
Waunakee Utilities Contact
Waunakee Utilities Service
States Served:

Counties Served:

Major Cities Served:

See all cities

Table Of Contents:
Quick Facts About Waunakee Utilities
Waunakee Utilities emits 53,728,435.91 kilograms of CO2 from megawatt hours sold, which makes it the 40th worst polluting provider in Wisconsin out of 65.
Energy Loss
Waunakee Utilities's energy loss due to business operations.
-3.18%
Total Energy Loss
4,001MWh
407 National Rank
Waunakee Utilities Coverage Map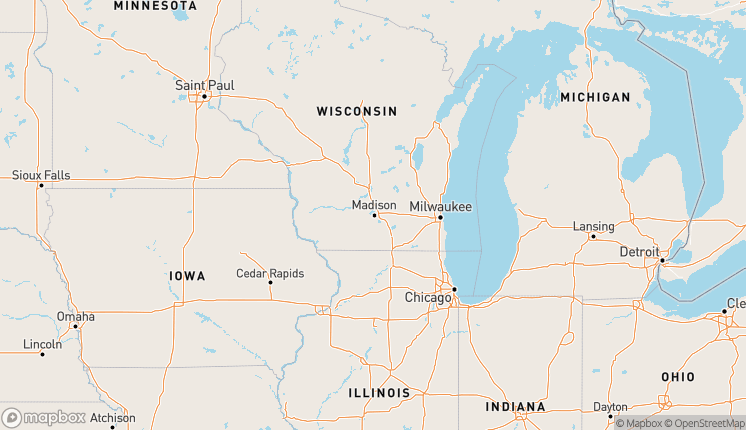 Waunakee Utilities State Coverage
| State | Customers | Sales ($) | State Rank Based On Revenue | % of Provider's Residential Sales in State |
| --- | --- | --- | --- | --- |
| Wisconsin | 6,638 | 12,787,900 | 40 | 100% |
Waunakee Utilities County Coverage
| County | Population | Providers | Avg. County Rate (¢) | Avg. Electric Bill |
| --- | --- | --- | --- | --- |
| Dane County | 546,695 | 8 | 12.24 | $92.42/mo |
Cities Waunakee Utilities Has Coverage
Belleville, WI
Black Earth, WI
Blue Mounds, WI
Brooklyn, WI
Cambridge, WI
Cottage Grove, WI
Cross Plains, WI
Dane, WI
DeForest, WI
Deerfield, WI
Edgerton, WI
Fitchburg, WI
Madison, WI
Maple Bluff, WI
Marshall, WI
Mazomanie, WI
McFarland, WI
Middleton, WI
Monona, WI
Mount Horeb, WI
Oregon, WI
Rockdale, WI
Shorewood Hills, WI
Stoughton, WI
Sun Prairie, WI
Verona, WI
Waunakee, WI
Windsor, WI
* City coverage generated based on government data. Always verify you can get service from the provider.
Waunakee Utilities Reviews
Write a Review of Waunakee Utilities
Waunakee Utilities FAQ:
What is the average bill for Waunakee Utilities customers each month?
Consumers of Waunakee Utilities pay, on average, a monthly bill of $87.87.
What is the average electricity rate for Waunakee Utilities customers?
Waunakee Utilitiess current average electricity rate is 11.24 cents per kilowatt hour (¢/kWh), compared to the average Wisconsin rate of 14.65 cents and the average national rate of 13.45 cents.
What cities does Waunakee Utilities offer service in?
Waunakee Utilities provides electricity to 28 cities.
Who is the CEO of Waunakee Utilities?
Brian Dellemann is the current CEO of Waunakee Utilities.
What is the phone number for Waunakee Utilities?
The Waunakee Utilities phone number is (608) 849-8111.