About Waupun Utilities
Waupun Utilities is headquartered in Waupun, Wisconsin and supplies electricity in 31 cities in the state. They currently supply electricity to residential, commercial and industrial customer accounts, with a total of 3,844 residential customer accounts, 578 commercial customers and 2 industrial accounts subscribed. Waupun Utilities' consumers are charged an average residential electricity price of 11.18 cents per kilowatt hour, which is 16.56% less than the average US rate of 13.40 cents. In 2020 the company had retail sales of 101,121 megawatt hours. The electricity sourced was made up of megawatt hours that they purchased by way of the wholesale electricity market. They purchased 104,021 wholesale megawatt hours. In 2020, the company made a total of $9,549,000 from business activities relating to the sale and transfer of electricity. They had 99.00% of their revenue coming from retail sales to end users.
The state average monthly residential power bill is $101.62, while the Waupun Utilities average is 19.69% below at $78.21 per month. This is the 56th lowest average monthly bill amount for a provider in Wisconsin. The provider currently does not generate their own electricity. Instead, they must purchase that electricity at wholesale prices and then resell it at a higher rate to end consumers.
Thankfully, Waupun Utilities offers net metering choices to customers of the company. This makes it easier for people to install solar and other electricity options as they have the ability to sell unused electricity back to the grid.
Energy loss is a fact of life when dealing with electricity transmission. Waupun Utilities currently averages a loss of around 2.79% of the electricity they generate. This percentage of electricity lost earns them a rank of 34th best out of 116 companies who report energy loss in the state.
Waupun Utilities Rate & Electric Bills
Waupun Utilities residential electric rates are highest in January and the highest average bill is in June.
Historical Electric Rates:
1076th
11.18¢
Waupun Utilities's Average residential price per kWh
402nd
$78.21
Average monthly electric bill for Waupun Utilities's residential customers
Waupun Utilities Overview
Company Type:

Municipal

Headquarters:

817 South Madison Street
Waupun, Wisconsin 53963
United States of America

CEO:

Steve Brooks
Waupun Utilities Contact
Waupun Utilities Service
States Served:

Counties Served:

Fond du Lac County
Dodge County

Major Cities Served:

See all cities

Table Of Contents:
Energy Loss
Waupun Utilities's energy loss due to business operations.
-2.79%
Total Energy Loss
2,900MWh
330 National Rank
Waupun Utilities Coverage Map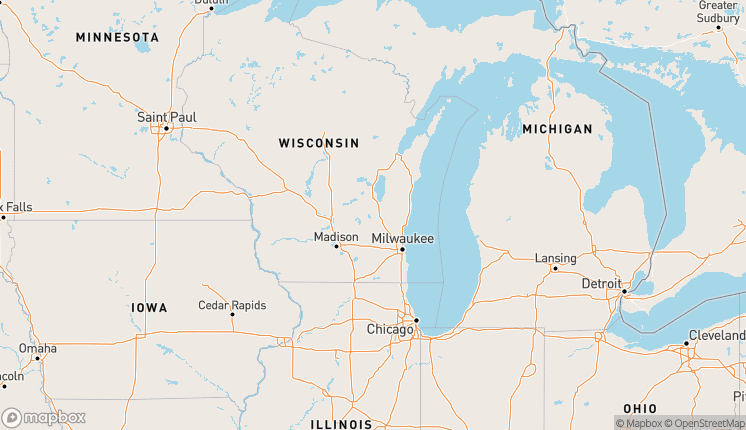 Waupun Utilities State Coverage
| State | Customers | Sales ($) | State Rank Based On Revenue | % of Provider's Residential Sales in State |
| --- | --- | --- | --- | --- |
| Wisconsin | 4,424 | 9,453,800 | 58 | 100% |
Waupun Utilities County Coverage
Cities Waupun Utilities Has Coverage
Beaver Dam, WI
Brandon, WI
Brownsville, WI
Campbellsport, WI
Clyman, WI
Eden, WI
Fairwater, WI
Fond du Lac, WI
Fox Lake, WI
Hartford, WI
Horicon, WI
Hustisford, WI
Iron Ridge, WI
Juneau, WI
Kekoskee, WI
Kewaskum, WI
Lomira, WI
Lowell, WI
Mayville, WI
Mount Calvary, WI
Neosho, WI
North Fond du Lac, WI
Oakfield, WI
Randolph, WI
Reeseville, WI
Ripon, WI
Rosendale, WI
St. Cloud, WI
Theresa, WI
Watertown, WI
Waupun, WI
* City coverage generated based on government data. Always verify you can get service from the provider.
Waupun Utilities Reviews
Write a Review of Waupun Utilities
Waupun Utilities FAQ:
What is the phone number for Waupun Utilities?
You can reach Waupun Utilities by phone via (920) 324-7920.
What is the average bundled electricity rate for Waupun Utilities customers?
Waupun Utilitiess current average bundled electricity rate is 11.18 cents per kilowatt hour (¢/kWh), compared to the average state bundled rate of 14.59 cents and the average nationwide rate of 13.40 cents.
What is the average bundled bill for Waupun Utilities customers each month?
Waupun Utilities currently has an average monthly bundled electric bill of $78.21, compared to the Wisconsin average of $101.62 and the national of $101.62 for bundled service.
Who is the CEO of Waupun Utilities?
Steve Brooks is the current CEO of Waupun Utilities.
What cities does Waupun Utilities provider electricity to?
Waupun Utilities has customers in 31 cities throughout the nation.
How many counties does Waupun Utilities offer service to?
Waupun Utilities provides electricity in 2 counties.