Western Area Power Administration
About Western Area Power Administration
Western Area Power Administration has their head offices in Lakewood, Colorado and supplies electricity in 15 states in the nation. Electricity suppliers must regularly report their customer counts to government agencies. On the most recent reports the provider disclosed a total of 214 customers signed up for their services. Exactly 82 of these customers are industrial properties, 131 are commercial properties and one is an transportation account. They sold 4,901,891 megawatt hours in 2020 through retail sales. The electricity sourced by Western Area Power Administration is made up of multiple sources including megawatt hours they produce and supplementary megawatt hours acquired by way of wholesale channels. These categories make up 82.29% and 17.49%, respectively, of the total electricity sourced by the company. In 2020, the supplier had revenue of $125,818,300 from retail electricity sales and $735,008,000 on the wholesale electricity market.
The company is not associated with any electricity production facilities and all of the electricity that they sell to their customers must be purchased from other providers.
Providers routinely report energy lost through electricity transmission to government agencies who track electricity grid efficiencies. Western Area Power Administration recently reported a loss of 4.98% of their electricity production amount. The nationwide average energy loss is 2.76%. This results in Western Area Power Administration receiving a ranking of 889th best out of 3510 suppliers in the United States.
Western Area Power Administration Rate & Electric Bills
Western Area Power Administration commercial electric rates are highest in January and the highest average bill is in January.
Historical Electric Rates:
72nd
3.18¢
Western Area Power Administration's Average commercial price per kWh
3063rd
$51,163.66
Average monthly electric bill for Western Area Power Administration's commercial customers
Western Area Power Administration Overview
Company Type:

Federal

Headquarters:

12155 West Alameda Parkway
Lakewood, Colorado 80228
United States of America

CEO:

Tracey LeBeau
Western Area Power Administration Contact
Western Area Power Administration Service
States Served:

Counties Served:

Maricopa County
Riverside County
Clark County
San Bernardino County
Santa Clara County

See All Counties

Major Cities Served:

See all cities

Table Of Contents:
Energy Loss
Western Area Power Administration's energy loss due to business operations.
-4.98%
Total Energy Loss
1,699,709MWh
889 National Rank
Western Area Power Administration Coverage Map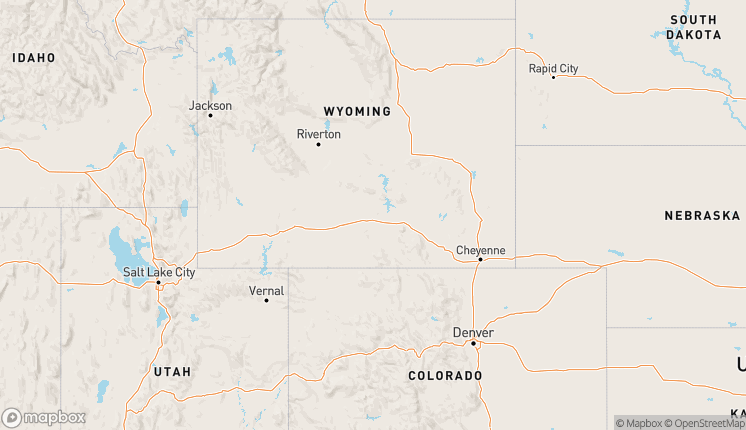 Western Area Power Administration State Coverage
| State | Customers | Sales ($) | State Rank Based On Revenue | % of Provider's Residential Sales in State |
| --- | --- | --- | --- | --- |
| Arizona | 17 | 5,420,882 | 31 | |
| California | 92 | 101,505,630 | 27 | |
| Colorado | 10 | 1,642,029 | 52 | |
| Kansas | 3 | 77,203 | 141 | |
| Minnesota | 4 | 1,296,585 | 141 | |
| Montana | 16 | 2,625,511 | 30 | |
| Nebraska | 15 | 3,510,723 | 66 | |
| Nevada | 3 | 375,455 | 26 | |
| New Mexico | 5 | 4,521,702 | 32 | |
| North Dakota | 21 | 4,816,713 | 24 | |
Western Area Power Administration County Coverage
| County | Population | Providers | Avg. County Rate (¢) | Avg. Electric Bill |
| --- | --- | --- | --- | --- |
| Adair County | 7,152 | 8 | 13.26 | $109.05/mo |
| Adams County | 517,421 | 5 | 13.23 | $120.26/mo |
| Adams County | 2,216 | 4 | 10.95 | $114.33/mo |
| Alameda County | 1,671,329 | 3 | 24.82 | $126.88/mo |
| Albany County | 38,880 | 5 | 15.25 | $131.65/mo |
| Antelope County | 6,298 | 4 | 9.84 | $123.17/mo |
| Apache County | 71,887 | 3 | 13.55 | $74.47/mo |
| Audubon County | 5,496 | 7 | 10.12 | $100.17/mo |
| Aurora County | 2,751 | 4 | 11.22 | $145.49/mo |
| Banner County | 745 | 5 | 13.56 | $138.28/mo |
Cities Western Area Power Administration Has Coverage
Aberdeen, SD
Adair, IA
Adelanto, CA
Afton, WY
Afton, IA
Agar, SD
Akaska, SD
Akron, CO
Akron, IA
Alameda, CA
Alamo, ND
Albany, CA
Albee, SD
Alberta, MN
Albin, WY
Albion, NE
Alcester, SD
Alexander, ND
Alexandria, SD
Alice, ND
Allen, NE
Alliance, NE
Almont, ND
Alpena, SD
Alpine, WY
Altamont, SD
Alton, IA
Alturas, CA
Alvord, IA
Amenia, ND
Amidon, ND
Anamoose, ND
Anderson, CA
Andover, SD
Aneta, ND
Angels, CA
Anita, IA
Anoka, NE
Anthon, IA
Antioch, CA
Apache Junction, AZ
Apple Valley, CA
Appleton, MN
Archer, IA
Argusville, ND
Arion, IA
Arispe, IA
Arkoe, MO
Arlington, SD
Armour, SD
Arnegard, ND
Arriba, CO
Artas, SD
Artesian, SD
Arthur, ND
Arvada, CO
Ashby, MN
Ashton, SD
Aspen, CO
Aspinwall, IA
Astoria, SD
Atkinson, NE
Atlantic, IA
Atwater, CA
Auburn, CA
Audubon, IA
Ault, CO
Aurelia, IA
Aurora, CO
Aurora, SD
Avoca, IA
Avon, SD
Avondale, AZ
Ayr, ND
Aztec, NM
Baggs, WY
Bainville, MT
Bairoil, WY
Baker, MT
Balfour, ND
Ballard, UT
Balta, ND
Baltic, SD
Banning, CA
Bantry, ND
Bar Nunn, WY
Barnard, MO
Barnesville, MN
Barrett, MN
Barstow, CA
Bartlett, NE
Basalt, CO
Basin, WY
Batesland, SD
Battle Lake, MN
Bayard, NE
Bayfield, CO
Beach, ND
Beaconsfield, IA
Bearcreek, MT
Beaumont, CA
Bedford, IA
Belden, NE
Belfield, ND
Belgrade, NE
Belle Fourche, SD
Bellingham, MN
Belt, MT
Beltrami, MN
Belvidere, SD
Benedict, ND
Benicia, CA
Bennett, CO
Benson, AZ
Benson, MN
Benton, IA
Beresford, SD
Bergen, ND
Berkeley, CA
Berlin, ND
Berthold, ND
Berthoud, CO
Beulah, ND
Big Bear Lake, CA
Big Sandy, MT
Big Springs, NE
Big Stone City, SD
Biggs, CA
Billings, MT
Binford, ND
Bisbee, AZ
Bisbee, ND
Bismarck, ND
Bison, SD
Blanding, UT
Blencoe, IA
Blockton, IA
Bloomfield, NM
Blue River, CO
Bluffton, MN
Blunt, SD
Blythe, CA
Bonanza, OR
Bonanza, CO
Bonesteel, SD
Boone, CO
Boulder, CO
Boulder City, NV
Bow Mar, CO
Bowdon, ND
Bowman, ND
Box Elder, SD
Boyd, MN
Boyden, IA
Braddock, ND
Bradley, SD
Brandon, SD
Brandt, SD
Brawley, CA
Brayton, IA
Breckenridge, CO
Breckenridge, MN
Brentford, SD
Brentwood, CA
Briarwood, ND
Bridgeport, NE
Bridger, MT
Bridgewater, SD
Bridgewater, IA
Brighton, CO
Brinsmade, ND
Bristol, SD
Bristow, NE
Britton, SD
Broadland, SD
Broadview, MT
Broadwater, NE
Brocket, ND
Brockton, MT
Bronson, IA
Brookings, SD
Brookside, CO
Broomfield, CO
Bruce, SD
Brule, NE
Brunsville, IA
Brunswick, NE
Brush, CO
Bryant, SD
Buchanan, ND
Buck Grove, IA
Buckeye, AZ
Bucyrus, ND
Buena Vista, CO
Buffalo, ND
Buffalo Chip, SD
Buffalo Gap, SD
Bullhead City, AZ
Burke, SD
Burlington, ND
Burlington, WY
Burlington Junction, MO
Burns, WY
Bushnell, NE
Bushnell, SD
Butler, SD
Butte, NE
Butte, ND
Buxton, ND
Byron, WY
Calexico, CA
Calhan, CO
Calimesa, CA
Calipatria, CA
Calumet, IA
Camp Verde, AZ
Campbell, CA
Campbell, MN
Canby, MN
Cando, ND
Canistota, SD
Canton, SD
Canyon Lake, CA
Carbonate, CO
Carbondale, CO
Carefree, AZ
Carpio, ND
Carrington, ND
Carson, IA
Carson, ND
Carter Lake, IA
Casa Grande, AZ
Cascade, MT
Casey, IA
Casper, WY
Casselton, ND
Castana, IA
Castle Pines, CO
Castle Rock, CO
Castlewood, SD
Cathay, ND
Cathedral City, CA
Cave Creek, AZ
Cavour, SD
Cayuga, ND
Cañon City, CO
Cedar Rapids, NE
Cedaredge, CO
Center, CO
Center, ND
Centerville, SD
Central City, NE
Central City, CO
Ceres, CA
Chadron, NE
Chamberlain, SD
Chambers, NE
Chancellor, SD
Chandler, AZ
Chapman, NE
Chappell, NE
Charter Oak, IA
Chatsworth, IA
Cherokee, IA
Chester, MT
Cheyenne, WY
Chico, CA
Chiloquin, OR
Chino, CA
Chino Hills, CA
Chino Valley, AZ
Chinook, MT
Chokio, MN
Choteau, MT
Chowchilla, CA
Chugwater, WY
Churchs Ferry, ND
Circle, MT
Citrus Heights, CA
Claire City, SD
Clara City, MN
Claremont, SD
Clark, SD
Clarkdale, AZ
Clarkfield, MN
Clarks, NE
Clayton, CA
Clear Lake, SD
Clearfield, IA
Clearmont, MO
Clearwater, NE
Cleghorn, IA
Cleveland, ND
Clifford, ND
Climax, MN
Clitherall, MN
Clontarf, MN
Clovis, CA
Clyde, MO
Coachella, CA
Coal Creek, CO
Coalinga, CA
Cody, WY
Cogswell, ND
Cokeville, WY
Coleharbor, ND
Coleridge, NE
Colfax, CA
Collbran, CO
Colman, SD
Colome, SD
Colorado City, AZ
Colorado Springs, CO
Colstrip, MT
Colton, CA
Colton, SD
Columbia, SD
Colusa, CA
Commerce City, CO
Comstock, MN
Conception Junction, MO
Concord, CA
Concord, NE
Conde, SD
Conrad, MT
Conway, IA
Coolidge, AZ
Cooperstown, ND
Corning, CA
Corona, CA
Corona, SD
Correctionville, IA
Corsica, SD
Cortez, CO
Cottonwood, AZ
Cottonwood, SD
Council Bluffs, IA
Courtenay, ND
Cowley, WY
Craig, CO
Craig, IA
Crary, ND
Crawford, NE
Crawford, CO
Crescent, IA
Crested Butte, CO
Creston, IA
Crestone, CO
Cromwell, IA
Crook, CO
Crooks, SD
Crookston, MN
Culbertson, MT
Cumberland, IA
Cupertino, CA
Cushing, IA
Custer, SD
Dacono, CO
Dakota City, NE
Dallas, SD
Dalton, NE
Dalton, MN
Danbury, IA
Dante, SD
Danvers, MN
Danville, CA
Davenport, ND
Davis, CA
Davis, SD
Dawson, MN
Dawson, ND
Dazey, ND
De Beque, CO
De Graff, MN
Deaver, WY
Deer Creek, MN
Deering, ND
Defiance, IA
Dell Rapids, SD
Delmont, SD
Deloit, IA
Delphos, IA
Delta, CO
Denison, IA
Dent, MN
Denver, CO
Des Lacs, ND
Desert Hot Springs, CA
Devils Lake, ND
Dewey-Humboldt, AZ
Diagonal, IA
Diamondville, WY
Dickens, IA
Dickey, ND
Dickinson, ND
Dillon, CO
Dilworth, MN
Dimock, SD
Dinosaur, CO
Dix, NE
Dixon, CA
Dixon, NE
Dixon, WY
Dodge, ND
Dodson, MT
Doland, SD
Dolores, CO
Dolton, SD
Donnelly, MN
Donnybrook, ND
Doon, IA
Doran, MN
Dorris, CA
Dos Palos, CA
Douglas, AZ
Douglas, WY
Douglas, ND
Dove Creek, CO
Dow City, IA
Drake, ND
Draper, SD
Dublin, CA
Dubois, WY
Dunn Center, ND
Dunsmuir, CA
Dupree, SD
Durango, CO
Dutch John, UT
Dutton, MT
Eagar, AZ
Eagle Butte, SD
Earling, IA
East Grand Forks, MN
East Helena, MT
East Thermopolis, WY
Eastvale, CA
Eaton, CO
Echo, MN
Eckley, CO
Eden, SD
Edgeley, ND
Edgemont, SD
Edgerton, WY
Edgewater, CO
Edmore, ND
Egan, SD
Egeland, ND
El Centro, CA
El Cerrito, CA
El Mirage, AZ
Elbow Lake, MN
Elgin, NE
Elgin, ND
Elizabeth, MN
Elk Grove, CA
Elk Horn, IA
Elk Mountain, WY
Elk Point, SD
Elkton, SD
Ellendale, ND
Elliott, ND
Ellston, IA
Elmo, MO
Eloy, AZ
Emerado, ND
Emerson, NE
Emery, SD
Emeryville, CA
Emmet, NE
Empire, CO
Encampment, WY
Enderlin, ND
Epping, ND
Erhard, MN
Ericson, NE
Erie, CO
Erskine, MN
Escalon, CA
Esmond, ND
Estelline, SD
Estes Park, CO
Ethan, SD
Etna, CA
Evans, CO
Evansville, WY
Everly, IA
Ewing, NE
Exira, IA
Fairburn, SD
Fairfax, SD
Fairfield, CA
Fairfield, MT
Fairview, MT
Fairview, SD
Faith, SD
Fargo, ND
Farmer, SD
Farmington, NM
Federal Heights, CO
Felton, MN
Fergus Falls, MN
Fertile, MN
Fessenden, ND
Fingal, ND
Finley, ND
Firebaugh, CA
Firestone, CO
Fisher, MN
Flagstaff, AZ
Flandreau, SD
Flasher, ND
Fleming, CO
Florence, AZ
Florence, CO
Florence, SD
Folsom, CA
Fontana, CA
Fontanelle, IA
Forbes, SD
Fordyce, NE
Forman, ND
Forsyth, MT
Fort Benton, MT
Fort Collins, CO
Fort Jones, CA
Fort Laramie, WY
Fort Lupton, CO
Fort Morgan, CO
Fort Peck, MT
Fort Pierre, SD
Fort Ransom, ND
Fosston, MN
Fostoria, IA
Fountain, CO
Fountain Hills, AZ
Fowler, CA
Foxhome, MN
Frankfort, SD
Frannie, WY
Fraser, CO
Frederick, CO
Frederick, SD
Fredonia, AZ
Freeman, SD
Fremont, CA
Fresno, CA
Frisco, CO
Froid, MT
Fromberg, MT
Frontier, ND
Fruita, CO
Fruitdale, SD
Fullerton, NE
Fullerton, ND
Fulton, SD
Galesburg, ND
Galt, CA
Garden City, CO
Garden City, SD
Gardner, ND
Garretson, SD
Garrison, ND
Gary, SD
Gascoyne, ND
Gayville, SD
Geddes, SD
Genoa, NE
Genoa, CO
George, IA
Georgetown, CO
Georgetown, MN
Geraldine, MT
Gering, NE
Gettysburg, SD
Gila Bend, AZ
Gilbert, AZ
Gilby, ND
Gilcrest, CO
Gillett Grove, IA
Gilroy, CA
Gladstone, ND
Glasgow, MT
Glen Ullin, ND
Glendale, AZ
Glendive, MT
Glendo, WY
Glenfield, ND
Glenham, SD
Glenrock, WY
Glenwood Springs, CO
Globe, AZ
Glyndon, MN
Golden, CO
Golden Valley, ND
Golva, ND
Goodwin, SD
Goodyear, AZ
Grace City, ND
Graham, MO
Granby, CO
Grand Forks, ND
Grand Junction, CO
Grand Lake, CO
Grand Terrace, CA
Grandin, ND
Granger, WY
Granite Falls, MN
Granville, IA
Granville, ND
Gravity, IA
Gray, IA
Great Falls, MT
Greeley, CO
Greeley Center, NE
Green Mountain Falls, CO
Green River, WY
Greenfield, IA
Greenville, IA
Gregory, SD
Grenora, ND
Grenville, SD
Greybull, WY
Gridley, CA
Griswold, IA
Gross, NE
Groton, SD
Grover, CO
Guadalupe, AZ
Guernsey, WY
Guilford, MO
Gully, MN
Gunnison, CO
Gurley, NE
Gustine, CA
Gwinner, ND
Hague, ND
Halliday, ND
Hamberg, ND
Hampden, ND
Hancock, MN
Hancock, IA
Hanley Falls, MN
Hanna, WY
Hannaford, ND
Hansboro, ND
Hardin, MT
Harlan, IA
Harlem, MT
Harrisburg, SD
Harrison, NE
Harrold, SD
Hartford, SD
Hartington, NE
Hartley, IA
Hartville, WY
Harvey, ND
Harwood, ND
Hatton, ND
Havana, ND
Havre, MT
Hawarden, IA
Hawley, MN
Haxtun, CO
Hayden, CO
Hayden, AZ
Haynes, ND
Hayti, SD
Hayward, CA
Hazel, SD
Hazel Run, MN
Hazelton, ND
Hazen, ND
Hebron, ND
Hecla, SD
Helena, MT
Hemet, CA
Hemingford, NE
Henderson, NV
Henning, MN
Henry, SD
Henry, NE
Hercules, CA
Herman, MN
Hermosa, SD
Herreid, SD
Herrick, SD
Hesperia, CA
Hettinger, ND
Highland, CA
Highmore, SD
Hill City, SD
Hillrose, CO
Hillsboro, ND
Hingham, MT
Hinton, IA
Hitchcock, SD
Hitterdal, MN
Hoffman, MN
Holbrook, AZ
Holloway, MN
Holtville, CA
Holyoke, CO
Homer, NE
Hope, ND
Hopkins, MO
Horace, ND
Hornick, IA
Hospers, IA
Hot Springs, SD
Hot Sulphur Springs, CO
Hotchkiss, CO
Hoven, SD
Huachuca City, AZ
Hubbard, NE
Hudson, CO
Hudson, WY
Hudson, SD
Hughson, CA
Hugo, CO
Hull, IA
Humboldt, SD
Hunter, ND
Hurdsfield, ND
Hurley, SD
Huron, SD
Huron, CA
Hysham, MT
Idaho Springs, CO
Ignacio, CO
Iliff, CO
Imperial, CA
Indian Wells, CA
Indio, CA
Inkster, ND
Inman, NE
Interior, SD
Inwood, IA
Irene, SD
Ireton, IA
Iroquois, SD
Irwin, IA
Isabel, SD
Isleton, CA
Ismay, MT
Jackson, NE
Jamestown, ND
Jamestown, CO
Java, SD
Jefferson, SD
Jerome, AZ
Johnstown, CO
Joliet, MT
Jordan, MT
Jud, ND
Julesburg, CO
Jurupa Valley, CA
Kadoka, SD
Karlsruhe, ND
Kathryn, ND
Kearny, AZ
Keenesburg, CO
Kellerton, IA
Kemmerer, WY
Kenmare, ND
Kennebec, SD
Kensal, ND
Kent, MN
Kerkhoven, MN
Kerman, CA
Kersey, CO
Kevin, MT
Keystone, SD
Kief, ND
Killdeer, ND
Kimball, NE
Kimball, SD
Kimballton, IA
Kindred, ND
Kingman, AZ
Kingsburg, CA
Kingsley, IA
Kirby, WY
Kirkman, IA
Kiron, IA
Kirtland, NM
Klamath Falls, OR
Knox, ND
Kranzburg, SD
Kremmling, CO
Kulm, ND
La Barge, WY
La Bolt, SD
La Grange, WY
La Quinta, CA
La Salle, CO
LaMoure, ND
Lafayette, CO
Lafayette, CA
Lake Andes, SD
Lake City, SD
Lake Elsinore, CA
Lake Havasu City, AZ
Lake Norden, SD
Lakeside, CO
Lakewood, CO
Lakota, ND
Lander, WY
Lane, SD
Langford, SD
Laramie, WY
Larchwood, IA
Larimore, ND
Larkspur, CO
Larrabee, IA
Las Vegas, NV
Lathrop, CA
Laurel, MT
Laurel, NE
Lawton, IA
Lawton, ND
Le Mars, IA
Leadville, CO
Leal, ND
Lebanon, SD
Leeds, ND
Leith, ND
Lemmon, SD
Lengby, MN
Lennox, SD
Lenox, IA
Leonard, ND
Lester, IA
Lesterville, SD
Letcher, SD
Lewis, IA
Lily, SD
Limon, CO
Lincoln, CA
Lincoln, ND
Lingle, WY
Linton, ND
Lisbon, ND
Litchfield Park, AZ
Litchville, ND
Little Rock, IA
Littleton, CO
Live Oak, CA
Livermore, CA
Livingston, CA
Lochbuie, CO
Lodge Grass, MT
Lodgepole, NE
Lodi, CA
Log Lane Village, CO
Loma Linda, CA
Lone Tree, CO
Longmont, CO
Loomis, CA
Lorimor, IA
Los Altos, CA
Los Altos Hills, CA
Los Banos, CA
Los Gatos, CA
Lost Springs, WY
Louisburg, MN
Louisville, CO
Loveland, CO
Lovell, WY
Lowry, SD
Ludden, ND
Lusk, WY
Luverne, ND
Lyman, NE
Lynch, NE
Lyons, CO
Macedonia, IA
Maddock, ND
Madera, CA
Madison, MN
Magnet, NE
Makoti, ND
Malin, OR
Maloy, IA
Malta, MT
Mammoth, AZ
Mancos, CO
Mandan, ND
Manderson, WY
Manila, UT
Manilla, IA
Manitou Springs, CO
Manteca, CA
Manvel, ND
Manville, WY
Mapleton, IA
Mapleton, ND
Marana, AZ
Marble, CO
Marcus, IA
Maricopa, AZ
Marietta, MN
Marion, SD
Marion, ND
Marmarth, ND
Marne, IA
Martin, SD
Martinez, CA
Martinsburg, NE
Marvin, SD
Marysville, CA
Maryville, MO
Maskell, NE
Massena, IA
Matlock, IA
Maurice, IA
Max, ND
Maynard, MN
Mayville, ND
McClelland, IA
McGrew, NE
McHenry, ND
McIntosh, MN
McVille, ND
Mead, CO
Medicine Bow, WY
Medina, ND
Medora, ND
Meeker, CO
Meeteetse, WY
Melbeta, NE
Mellette, SD
Mendota, CA
Menifee, CA
Menno, SD
Mentor, MN
Merced, CA
Mercer, ND
Meriden, IA
Merino, CO
Merrill, IA
Merrill, OR
Mesa, AZ
Mesquite, NV
Miami, AZ
Michigan City, ND
Midland, SD
Midwest, WY
Milan, MN
Milbank, SD
Miles City, MT
Miller, SD
Milliken, CO
Mills, WY
Milnor, ND
Milpitas, CA
Minatare, NE
Minden, IA
Minnewaukan, ND
Minot, ND
Mission, SD
Mission Hill, SD
Mitchell, SD
Mitchell, NE
Mobridge, SD
Modesto, CA
Moffat, CO
Monango, ND
Monowi, NE
Monroe, SD
Montague, CA
Montclair, CA
Monte Sereno, CA
Montevideo, MN
Montezuma, CO
Monticello, UT
Montpelier, ND
Montrose, CO
Montrose, SD
Monument, CO
Moorhead, MN
Moorhead, IA
Moraga, CA
Moreno Valley, CA
Morgan Hill, CA
Morrill, NE
Morris, MN
Morrison, CO
Mound City, SD
Mount Ayr, IA
Mount Crested Butte, CO
Mount Shasta, CA
Mount Vernon, SD
Mountain View, CA
Mountain View, CO
Mountain Village, CO
Moville, IA
Murdo, SD
Murdock, MN
Murrieta, CA
Naper, NE
Naples, UT
Naples, SD
Nashua, MT
Nashua, MN
Nassau, MN
Naturita, CO
Nederland, CO
Needles, CA
Neihart, MT
Neligh, NE
Neola, IA
New Castle, CO
New Effington, SD
New Leipzig, ND
New Market, IA
New Rockford, ND
New Salem, ND
New Underwood, SD
New Witten, SD
New York Mills, MN
Newark, CA
Newcastle, NE
Newell, SD
Newman, CA
Niagara, ND
Nielsville, MN
Nisland, SD
Nome, ND
Norco, CA
Norcross, MN
North Las Vegas, NV
North River, ND
North Sioux City, SD
Northglenn, CO
Northville, SD
Northwood, ND
Norwood, CO
Nucla, CO
Nunn, CO
O'Neill, NE
Oacoma, SD
Oak Creek, CO
Oakdale, CA
Oakdale, NE
Oakes, ND
Oakland, CA
Oakland, IA
Oakley, CA
Oberon, ND
Obert, NE
Oelrichs, SD
Ogallala, NE
Olathe, CO
Olivet, SD
Onawa, IA
Onida, SD
Ontario, CA
Opal, WY
Opheim, MT
Ophir, CO
Orange City, IA
Orange Cove, CA
Orchard, NE
Orchard City, CO
Orient, IA
Orinda, CA
Oriska, ND
Orland, CA
Oro Valley, AZ
Oroville, CA
Ortley, SD
Otis, CO
Oto, IA
Ottertail, MN
Ouray, CO
Ovid, CO
Oxbow, ND
Oyens, IA
Page, AZ
Page, ND
Page, NE
Palisade, CO
Palm Desert, CA
Palm Springs, CA
Palmer, NE
Palmer Lake, CO
Palo Alto, CA
Panama, IA
Paoli, CO
Paonia, CO
Parachute, CO
Paradise, CA
Paradise Valley, AZ
Parker, CO
Parker, AZ
Parker, SD
Parkers Prairie, MN
Parkston, SD
Parlier, CA
Parnell, MO
Patterson, CA
Paullina, IA
Pavillion, WY
Paxton, NE
Payson, AZ
Peetz, CO
Peever, SD
Pekin, ND
Pelican Rapids, MN
Peoria, AZ
Perham, MN
Perris, CA
Perth, ND
Petersburg, NE
Petersburg, ND
Peterson, IA
Pettibone, ND
Philip, SD
Phoenix, AZ
Pick City, ND
Pickering, MO
Pickstown, SD
Piedmont, CA
Piedmont, SD
Pierce, CO
Pierpont, SD
Pierre, SD
Pierson, IA
Pillsbury, ND
Pine Bluffs, WY
Pinetop-Lakeside, AZ
Pingree, ND
Pinole, CA
Pitkin, CO
Pittsburg, CA
Plankinton, SD
Platte, SD
Platteville, CO
Pleasant Hill, CA
Pleasanton, CA
Plevna, MT
Pollock, SD
Ponca, NE
Poncha Springs, CO
Poplar, MT
Porter, MN
Portland, ND
Portsmouth, IA
Potter, NE
Powell, WY
Prairie Rose, ND
Prescott, AZ
Prescott Valley, AZ
Presho, SD
Primghar, IA
Primrose, NE
Pringle, SD
Pueblo, CO
Pukwana, SD
Quartzsite, AZ
Queen Creek, AZ
Quimby, IA
Quinn, SD
Quitman, MO
Ramah, CO
Rancho Cordova, CA
Rancho Cucamonga, CA
Rancho Mirage, CA
Randolph, NE
Rangely, CO
Rapid City, SD
Ravenwood, MO
Ravinia, SD
Rawlins, WY
Ray, ND
Raymer (New Raymer), CO
Raymond, MN
Raymond, SD
Red Bluff, CA
Red Lodge, MT
Redding, CA
Redding, IA
Redfield, SD
Redlands, CA
Ree Heights, SD
Reeder, ND
Reedley, CA
Regan, ND
Reile's Acres, ND
Reliance, SD
Remsen, IA
Revillo, SD
Reynolds, ND
Rhame, ND
Rialto, CA
Richardton, ND
Richey, MT
Richmond, CA
Richville, MN
Ricketts, IA
Rico, CO
Ridgway, CO
Rifle, CO
Rio Vista, CA
Ripon, CA
Riverbank, CA
Riverdale, ND
Riverside, CA
Riverside, WY
Riverton, WY
Robinson, ND
Rock Rapids, IA
Rock River, WY
Rock Springs, WY
Rock Valley, IA
Rocklake, ND
Rocklin, CA
Rockvale, CO
Rodney, IA
Rogers, ND
Rolling Hills, WY
Roseville, CA
Rosholt, SD
Roslyn, SD
Rossie, IA
Rothsay, MN
Royal, IA
Royal, NE
Rugby, ND
Ruso, ND
Rutland, ND
Ryder, ND
Rye, CO
Sabin, MN
Saco, MT
Sacramento, CA
Saguache, CO
Sahuarita, AZ
Salem, SD
Salida, CO
Salix, IA
San Bernardino, CA
San Jacinto, CA
San Joaquin, CA
San Jose, CA
San Leandro, CA
San Luis, AZ
San Pablo, CA
San Ramon, CA
Sanborn, IA
Sanborn, ND
Sanger, CA
Santa Clara, CA
Saratoga, CA
Saratoga, WY
Sarles, ND
Sawpit, CO
Sawyer, ND
Schleswig, IA
Scotia, NE
Scotland, SD
Scottsbluff, NE
Scottsdale, AZ
Scranton, ND
Sedgwick, CO
Sedona, AZ
Selby, SD
Selma, CA
Sentinel Butte, ND
Sergeant Bluff, IA
Severance, CO
Shannon City, IA
Sharon, ND
Sharpsburg, IA
Shasta Lake, CA
Shelby, MT
Shelby, IA
Sheldon, IA
Sheldon, ND
Sherman, SD
Sheyenne, ND
Shoshoni, WY
Show Low, AZ
Sibley, ND
Sidney, NE
Sidney, MT
Sierra Vista, AZ
Silt, CO
Silver Cliff, CO
Silver Creek, NE
Silver Plume, CO
Silverthorne, CO
Sinai, SD
Sinclair, WY
Sioux Center, IA
Sioux City, IA
Sioux Falls, SD
Sisseton, SD
Skidmore, MO
Sloan, IA
Smithland, IA
Snowflake, AZ
Snowmass Village, CO
Soldier, IA
Solen, ND
Somerton, AZ
Sonora, CA
South Heart, ND
South Shore, SD
South Sioux City, NE
South Tucson, AZ
Spalding, NE
Spencer, IA
Spencer, NE
Spencer, SD
Spiritwood Lake, ND
Springbrook, ND
Springerville, AZ
Springfield, SD
St. Edward, NE
St. Francis, SD
St. Helena, NE
St. Johns, AZ
St. Lawrence, SD
St. Leo, MN
Stanton, ND
Star Valley, AZ
Star Valley Ranch, WY
Starkweather, ND
Steamboat Springs, CO
Steele, ND
Sterling, CO
Stickney, SD
Stockholm, SD
Stockton, CA
Strandburg, SD
Strasburg, ND
Stratford, SD
Streeter, ND
Struble, IA
Stuart, IA
Stuart, NE
Sturgis, SD
Suisun City, CA
Summerset, SD
Summit, SD
Sunburst, MT
Sunnyvale, CA
Superior, CO
Superior, AZ
Superior, WY
Surprise, AZ
Surrey, ND
Susanville, CA
Sutherland, IA
Sykeston, ND
Tabor, SD
Tappen, ND
Taylor, AZ
Taylor, ND
Tea, SD
Tehama, CA
Telluride, CO
Temecula, CA
Tempe, AZ
Ten Sleep, WY
Tennant, IA
Terry, MT
Terrytown, NE
Thayer, IA
Thayne, WY
Thermopolis, WY
Thompson, ND
Thornton, CO
Tilden, NE
Timber Lake, SD
Timnath, CO
Tingley, IA
Tioga, ND
Tolleson, AZ
Tolna, ND
Tolstoy, SD
Tombstone, AZ
Toronto, SD
Torrington, WY
Tower City, ND
Towner, ND
Tracy, CA
Trail, MN
Trent, SD
Treynor, IA
Tripp, SD
Tucson, AZ
Tulare, SD
Tulelake, CA
Turin, IA
Turlock, CA
Turtle Lake, ND
Turton, SD
Tusayan, AZ
Tuttle, ND
Twentynine Palms, CA
Twin Brooks, SD
Tyndall, SD
Ulen, MN
Underwood, IA
Underwood, ND
Underwood, MN
Union City, CA
Upham, ND
Upland, CA
Urbank, MN
Ute, IA
Utica, SD
Vacaville, CA
Vail, IA
Valier, MT
Vallejo, CA
Valley City, ND
Valley Springs, SD
Van Tassell, WY
Veblen, SD
Velva, ND
Verdon, SD
Vergas, MN
Vermillion, SD
Vernal, UT
Verona, ND
Viborg, SD
Victorville, CA
Vienna, SD
Vining, MN
Virgil, SD
Volga, SD
Volin, SD
Voltaire, ND
Wadena, MN
Wagner, SD
Wakefield, NE
Wakonda, SD
Walden, CO
Wall, SD
Wallace, SD
Walnut, IA
Walnut Creek, CA
Wamsutter, WY
Ward, CO
Ward, SD
Warner, SD
Warwick, ND
Washburn, ND
Washta, IA
Wasta, SD
Waterbury, NE
Waterford, CA
Watertown, SD
Watford City, ND
Watson, MN
Waubay, SD
Webb, IA
Webster, SD
Weed, CA
Wellington, CO
Wellton, AZ
Wendell, MN
Wessington, SD
Wessington Springs, SD
West Fargo, ND
West Sacramento, CA
Westcliffe, CO
Westfield, IA
Westminster, CO
Westmorland, CA
Westphalia, IA
Westport, SD
Westside, IA
Wheat Ridge, CO
Wheatland, CA
Wheatland, WY
White, SD
White Lake, SD
White Rock, SD
Whiting, IA
Whitney, NE
Wibaux, MT
Wickenburg, AZ
Wiggins, CO
Wildomar, CA
Wildrose, ND
Willcox, AZ
Williams, CA
Williams, AZ
Williamsburg, CO
Williston, ND
Willow Lake, SD
Willows, CA
Wilmot, SD
Wilton, ND
Wimbledon, ND
Windsor, CO
Wing, ND
Winger, MN
Winkelman, AZ
Winner, SD
Winslow, AZ
Winter Park, CO
Winters, CA
Wiota, IA
Wolbach, NE
Wolf Point, MT
Wolford, ND
Wolsey, SD
Wolverton, MN
Wood Lake, MN
Woodland, CA
Woodworth, ND
Woonsocket, SD
Worland, WY
Worthing, SD
Wray, CO
Wynot, NE
Yale, SD
Yampa, CO
Yankton, SD
Yoder, WY
York, ND
Youngtown, AZ
Yreka, CA
Yuba City, CA
Yucaipa, CA
Yucca Valley, CA
Yuma, AZ
Yuma, CO
Zap, ND
* City coverage generated based on government data. Always verify you can get service from the provider.
Western Area Power Administration Reviews
Write a Review of Western Area Power Administration
Western Area Power Administration FAQ:
Who is the CEO of Western Area Power Administration?
Tracey LeBeau is the CEO of Western Area Power Administration.
What cities does Western Area Power Administration supply electricity to?
Western Area Power Administration supplies to 1534 cities.
How many states does Western Area Power Administration sell electricity to?
There are 15 states that receive at least some electricity coverage by Western Area Power Administration including, California, Arizona, Colorado, Minnesota, and Oregon.
How many counties does Western Area Power Administration sell electricity to?
There are 268 counties that receive at least some electricity coverage by Western Area Power Administration including, California, Arizona, Colorado, Minnesota, and Oregon.
What is the phone number for Western Area Power Administration?
You can reach Western Area Power Administration by phone via (720) 962-7000.