Wyrulec Company
Electricity Rates, Plans & Statistics
High Electricity Bills?
Go Solar for less than your cell phone bill
About Wyrulec Company
Wyrulec Company is headquartered in Torrington, Wyoming and supplies electricity in 2 states in the nation Additionally, this coverage area incorporates 6 cities within these states. Electricity suppliers must regularly report their customer counts to government agencies. Recently the supplier listed a total of 5,425 customers receiving electricity from the company. Exactly 2,548 of these are residential properties, 605 are commercial customers and 2,272 are industrial accounts. Wyrulec Company averages 12.86 cents per kilowatt hour charged to their customers for residential electricity, which is, luckily, 8.86% less than the average nationwide rate of 14.11 cents. In 2019 Wyrulec Company sold 96.21% of their disposition to end users (known as retail sales). Wholesale power purchases made up 100.00% of all electricity sourced by the company and 198,067 megawatt hours were acquired on the wholesale electricity market. In 2019, the company earned 99.93% of their revenue from retail electricity sales to end users. Their total revenue from electricity related activities was $21,852,900.
The national average monthly residential electric bill is $125.95, while the Wyrulec Company average is 11.18% less at $111.88 per month. The provider is not associated with any electricity generation plants and all of the power that they sell to their customers must be purchased from other suppliers.
Wyrulec Company gives customers the ability to participate in net metering. Without net metering, solar panel installation is significantly less attractive economically, as citizens have no way to sell unused energy back into the infrastructure system.
Wyrulec Company Rate & Electric Bills
Wyrulec Company residential electric rates are highest in January and the highest average bill is in March.
Historical Electricity Rates:
1835th
12.86¢
Wyrulec Company's Average residential price per kWh
1496th
$111.88
Average monthly electricity bill for Wyrulec Company's residential customers
Wyrulec Company Overview
Company Type:

Cooperative

Headquarters:

3978 US Highway 26/85
Torrington, Wyoming 82240
United States of America

CEO:

Ryan Schilreff
Wyrulec Company Contact
Wyrulec Company Service
States Served:

Counties Served:

Laramie County
Scotts Bluff County
Goshen County
Platte County
Sioux County

See All Counties

Major Cities Served:

Fort Laramie
Yoder
Henry
Slater CDP
Hartville
Hawk Springs CDP
Veteran CDP

See all cities

Table Of Contents:
Go Solar for less than your cell phone bill.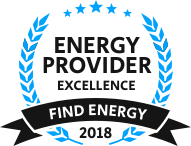 Top 3 Lowest Energy Loss
Wyoming, Major Provider Category
Claim Award
Wyrulec Company Coverage Map
Wyrulec Company State Coverage
| State | Customers | Sales ($) | State Rank Based On Revenue | % of Provider's Residential Sales in State |
| --- | --- | --- | --- | --- |
| Nebraska | 511 | 2,598,000 | 73 | 12.74% |
| Wyoming | 4,914 | 17,789,000 | 11 | 87.26% |
Wyrulec Company County Coverage
Cities Wyrulec Company Has Coverage
Fort Laramie, WY
Hartville, WY
Henry, NE
Yoder, WY
* City coverage generated based on government data. Always verify you can get service from the provider.
Wyrulec Company Reviews
Write a Review of Wyrulec Company
Wyrulec Company FAQ:
What is the phone number for Wyrulec Company?
You can reach Wyrulec Company by phone via (307) 532-2229.
Who is the CEO of Wyrulec Company?
Wyrulec Company's CEO is Ryan Schilreff.
How much is the average bundled bill for Wyrulec Company customers each month?
Customers of Wyrulec Company pay, on average, a monthly bundled bill of $111.88.
How many states does Wyrulec Company provider electricity in?
Wyrulec Company supplies electricity in 2 states throughout the US.
How many counties does Wyrulec Company have customers in in?
There are 6 counties that receive at least some electricity coverage by Wyrulec Company including Nebraska and Wyoming.
What is the average BUNDLED electricity rate for Wyrulec Company customers?
Consumers of Wyrulec Company, on average, have an electricity BUNDLED rate 12.86 cents per kilowatt hour (¢/kWh).
What cities does Wyrulec Company supply electricity in?
Wyrulec Company supplies to 6 cities.