Owen County, Indiana Electric Profile
Electricity Rates, Plans & Statistics
Spike in Electricity Bill?
Get Solar for less than your cell phone bill
Get qualified
Owen County, Indiana Overview
No electricity production takes place in Owen County, meaning the county must import their electricity from outside of their borders.
Consumers in Owen County pay $163.27 per month for residential electricity, compared to the Indiana average of $129.83.
Owen County ranks 68th out of 92 counties in the state for total electricity consumption, with its citizens consuming over 300,000 megawatt hours.
The nationwide average residential price per kilowatt hour sits at 13.76 cents, while residents of Owen County pay an average rate of 9.36% above the national average at 15.05 cents per kilowatt hour.
Owen County is the 1807th largest county in the US, with 21,321 citizens .
Owen County emitted 226,919,887.9 kilograms of CO2 gases from electricity use, which ranks it as the 68th highest polluting county in the state.
ENERGY CONSUMPTION
Total Consumption

315,297  MWh

Consumption per Capita

14.79  MWh
EMISSIONS
CO2 Emissions

226,919,888  kg

CO2 Emissions per Capita

10,643.02  kg
Spencer, IN Electric Overview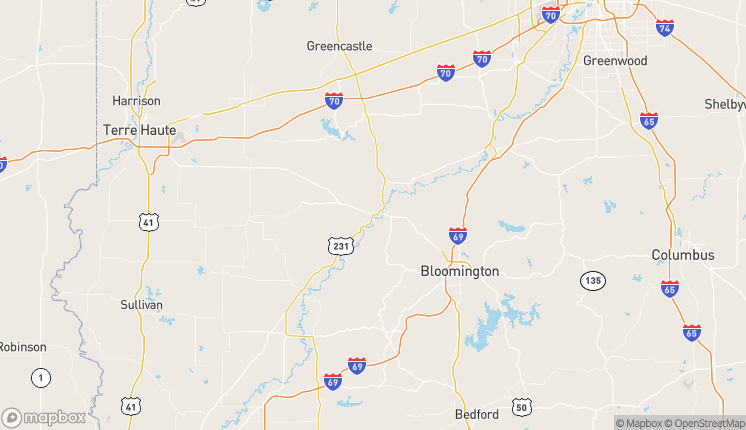 Spencer has an average residential electricity rate of 14.24 cents per kilowatt hour. Sadly for the inhabitants, this price is more than both the Indiana and national average prices of 13.46 and 13.76 cents per kilowatt hour, respectively. The nationwide average monthly residential power bill is $122.19, while the Spencer average is 23.02% higher at $150.32 per month. With an estimated 231 total residential customers, Duke Energy Indiana is the largest electricity supplier in the city.
Tracking emissions on a per capita basis shows us the emissions efficiency of a city. Spencer averages 10,643.02 kilograms of CO2 emissions per person due to electricity use. This adds up to total emissions of 26,117,977.81 kilograms of CO2 emissions, ranking the city 191st highest for total emissions in Indiana. The electricity used in Spencer has to be brought in from neighboring cities and rural areas, because there are no electricity production plants in the city.
Residential Electricity Bills & Rates in Spencer
Spencer residential electric rates are highest in January and the highest average bill is in February.
Historical Electricity Rates:
453rd
14.24¢
Average residential price per kWh in the city of Spencer
639th
$150.32
Average residential monthly electricity bill for Spencer Residents
Electric Companies With Service in Spencer, Indiana
| Provider | Service Type | Residential Rate (¢) | Residential Average Bill ($) | City Production (MWh) | Residential Sales (MWh) | Residential Revenues ($) |
| --- | --- | --- | --- | --- | --- | --- |
| Duke Energy Indiana | BUNDLED | 12.95 | 131.37 | | 9,169,929 | 1,187,570,367 |
| South Central Indiana REMC | BUNDLED | 15.40 | 167.54 | | 438,747 | 67,579,000 |
Go Solar for as low as $79/mo - $0 down + flexible financing
Get a Quote
Owen County, Indiana Details
FAQ
Which electricity company is the largest supplier in Owen County, Indiana?
By total customer count, South Central Indiana REMC is the largest electricity company in Owen County, Indiana.
How many electric companies offer service in Owen County, Indiana?
Owen County, Indiana is home to 3 electricity suppliers operating in the area.
What electricity companies offer service in Owen County, Indiana?