Lares Municipio, Puerto Rico Electric Profile
By megawatt hours sold, the largest electricity supplier in Lares Municipio is Puerto Rico Electric Power Authority.
Residents of Lares Municipio are paying, on average, 39.48% more per kilowatt hour used at home than the national average rate, at 18.76 cents per kilowatt hour compared to 13.45 cents per kilowatt hour.
Lares Municipio experienced a 5.11% decrease in CO2 emissions per capita in the most recent year.
Lares Municipio ranks 50th out of 78 counties in the state for total electricity usage, with its residents using over 100,000 megawatt hours.
At $79.2, the average Lares Municipio monthly residential electric bill is 34.13% lower than the nationwide average bill.
Lares Municipio has a population of 24,276 citizens.
ENERGY CONSUMPTION
Total Consumption

124,331 MWh

Consumption per Capita

5.12 MWh
EMISSIONS
CO2 Emissions

84,903,924 kg

CO2 Emissions per Capita

3,497.44 kg
Lares zona urbana, PR Electric Overview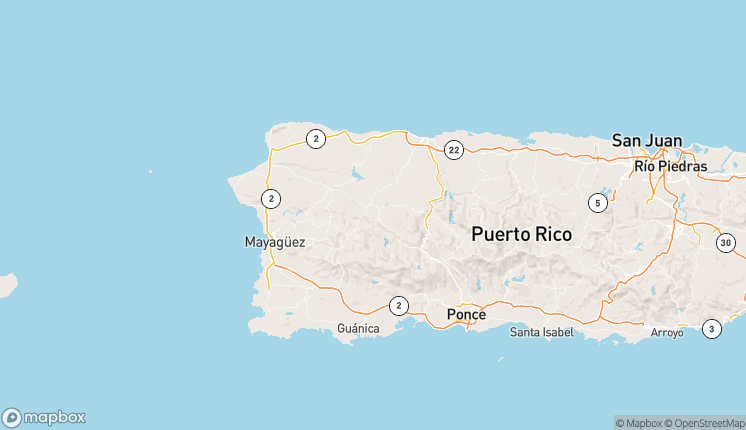 Electricity use in Lares zona urbana creates 13,727,463.46 kilograms of CO2 emissions. This is the 71st most of any city in Puerto Rico. The city also ranks 69th worst in Puerto Rico in pollution per resident, averaging 3,497.44 kilograms of CO2 emissions emissions per citizen. The city has no power production sources, resulting in the need to import the 20,102.06 megawatt hours the citizens here consume annually.
Lares Municipio, Puerto Rico Details
FAQ
Which electricity company is the largest supplier in Lares Municipio, Puerto Rico?
By total megawatt hours sold, Puerto Rico Electric Power Authority is the largest electricity company in Lares Municipio, Puerto Rico.
Which electricity companies offer service in Lares Municipio, Puerto Rico?