Delmarva Power
Electricity Rates, Plans & Statistics
About Delmarva Power
With headquarters in Baltimore, Maryland, Delmarva Power offers electricity services 2 states in the country and is classified as an investor owned entity. Presently, 468,341 consumers receive their electricity from the supplier. These customers are a mix of 90.88% residential locations, 9.09% commercial customer accounts and 0.02% industrial customer accounts. Delmarva Power charges their consumers a residential electricity rate of 13.86 cents per kilowatt hour on average. Unfortunately for their patrons, this rate is above the US average rate 13.71 cents per kilowatt hour. They participated in both the end user sales and wholesale sales in 2020, with sales to end users adding up to 5,828,482 megawatt hours and wholesale sales to other electricity suppliers totaling 335,653 megawatt hours. The electricity they sourced was made up of megawatt hours that they purchased via the wholesale electricity market. They purchased 6,613,616 megawatt hours on the wholesale market. In 2020, the provider made 68.11% of their revenue from retail electricity sales to end users and 0.61% via wholesale electricity channels. Their total revenue from electricity related activities was $1,112,873,800.
The national average monthly residential electricity bill is $121.23, while the Delmarva Power average is 8.51% higher at $131.55 per month. Delmarva Power is the 2226th ranked company in the nation for average monthly bill total. The supplier does not have ownership in any power facilities and all of the megawatt hours that they sell to their consumers must be purchased from other suppliers.
Delmarva Power gives their consumers the ability to use net metering options. The purchase of solar panels and other electricity sources is often prohibitively priced for individuals. Net metering allows purchasers of these electricity sources to sell excess wattage back to their provider, making the installation of these alternative sources economically feasible.
Energy loss is always a reality when dealing with electricity transmission. Delmarva Power currently averages a loss of roughly 6.54% of the aggregate electricity they generate. These averages allow us to compare the grid efficiencies of the suppliers who operate throughout the United States. Delmarva Power has received a ranking of 1234th best out of 3509 companies who report energy loss in the nation.
Delmarva Power Rate & Electric Bills
Delmarva Power residential electric rates are highest in January and the highest average bill is in July.
Historical Electricity Rates:
2242nd
13.86¢
Delmarva Power's Average residential price per kWh
2226th
$131.55
Average monthly electricity bill for Delmarva Power's residential customers
Looking for better Electricity or Gas rates?
Find out which plans are best for your home or business in your area and send a change request in minutes.
Find plans in your area
Delmarva Power Overview
Company Type:

Investor Owned

Parent Company:

Exelon Corporation

Headquarters:

6 Saint Paul Street, 16th Floor
Baltimore, Maryland 21202
United States of America

CEO:

J. Tyler Anthony
Delmarva Power Contact
Delmarva Power Service
States Served:

Counties Served:

New Castle County
Harford County
Sussex County
Kent County
Cecil County

See All Counties

Major Cities Served:

See all cities

Table Of Contents:
Go Solar for as low as $0 down and $79/mo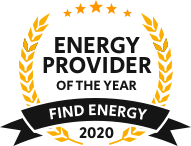 Highest Ratio of Renewable Electricity
National, Major Provider Category
Claim Award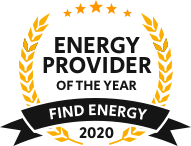 Highest Ratio of Renewable Electricity
Maryland, Major Provider Category
Claim Award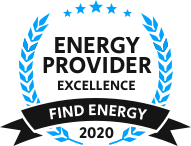 Top 3 Lowest Energy Loss
Delaware, Major Provider Category
Claim Award
Energy Loss
Delmarva Power's energy loss due to business operations.
-6.54%
Total Energy Loss
432,345MWh
1234 National Rank
Delmarva Power Coverage Map
Delmarva Power State Coverage
| State | Customers | Sales ($) | State Rank Based On Revenue | % of Provider's Residential Sales in State |
| --- | --- | --- | --- | --- |
| Delaware | 289,069 | 476,020,581 | 2 | 55.08% |
| Maryland | 179,272 | 367,015,370 | 7 | 44.92% |
Delmarva Power County Coverage
| County | Population | Providers | Avg. County Rate (¢) | Avg. Electric Bill |
| --- | --- | --- | --- | --- |
| Caroline County | 33,293 | 44 | 17.52 | $168.47/mo |
| Cecil County | 103,725 | 44 | 17.97 | $169.52/mo |
| Dorchester County | 32,531 | 44 | 17.56 | $168.57/mo |
| Harford County | 260,924 | 49 | 16.25 | $144.73/mo |
| Kent County | 181,851 | 8 | 14.32 | $148.99/mo |
| Kent County | 19,198 | 44 | 17.92 | $169.40/mo |
| New Castle County | 570,719 | 7 | 14.99 | $144.69/mo |
| Queen Anne's County | 49,874 | 45 | 17.94 | $169.38/mo |
| Somerset County | 24,620 | 44 | 17.87 | $169.28/mo |
| Sussex County | 237,378 | 8 | 14.32 | $150.32/mo |
Cities Delmarva Power Has Coverage
Arden, DE
Ardencroft, DE
Ardentown, DE
Barclay, MD
Bethany Beach, DE
Bethel, DE
Betterton, MD
Bowers, DE
Bridgeville, DE
Brookview, MD
Cecilton, MD
Chesapeake City, MD
Church Creek, MD
Church Hill, MD
Clayton, DE
Dagsboro, DE
Delmar, DE
Dewey Beach, DE
East New Market, MD
Eldorado, MD
Ellendale, DE
Fenwick Island, DE
Frankford, DE
Frederica, DE
Galena, MD
Galestown, MD
Goldsboro, MD
Harrington, DE
Henlopen Acres, DE
Hillsboro, MD
Houston, DE
Kenton, DE
Leipsic, DE
Lewes, DE
Little Creek, DE
Magnolia, DE
Mardela Springs, MD
Marydel, MD
Millville, DE
Milton, DE
Newport, DE
Odessa, DE
Oxford, MD
Port Deposit, MD
Preston, MD
Queen Anne, MD
Queenstown, MD
Secretary, MD
Sharptown, MD
Slaughter Beach, DE
South Bethany, DE
Sudlersville, MD
Templeville, MD
Viola, DE
Willards, MD
Woodside, DE
* City coverage generated based on government data. Always verify you can get service from the provider.
Delmarva Power Reviews
Write a Review of Delmarva Power
Delmarva Power FAQ:
Does Delmarva Power have a parent company?
Delmarva Power is a subsidiary of Exelon Corporation.
How much is the average bundled bill for Delmarva Power customers each month?
Customers of Delmarva Power pay, on average, a monthly bundled bill of $131.55.
How many counties does Delmarva Power have customers in in?
There are 13 counties that receive at least some electricity coverage by Delmarva Power.
What is the average BUNDLED electricity rate for Delmarva Power customers?
Delmarva Power's current average BUNDLED electricity rate is 13.86 cents per kilowatt hour (¢/kWh), compared to the average national BUNDLED rate of 13.71 cents.
What is the phone number for Delmarva Power?
You can reach Delmarva Power by phone via (800) 375-7117.
What cities does Delmarva Power offer service in?
Delmarva Power provides electricity to 130 cities.
Who is the CEO of Delmarva Power?
J. Tyler Anthony is the CEO of Delmarva Power.
How many states does Delmarva Power supply electricity in?
Delmarva Power provides electricity to customers in 2 states.