About McPherson BPU
Recently filed reports by the company showed a customer base of 8,804 customer accounts. Exactly 7,384 are residential customers, 1,401 are commercial accounts and 19 are industrial accounts. The residential electricity price for patrons of McPherson BPU is, on average, 7.59 cents per kilowatt hour, which is 42.78% below the average nationwide price of 13.26 cents. Of the 1,063,041 megawatt hours McPherson BPU sold and dispossessed, 92.48% were from retail sales. Of the megawatt hours they sourced, 23,842 of them were produced by power production plants owned by McPherson BPU and 1,039,199 megawatt hours were procured on wholesale channels. The total revenue for the company for 2020 from electricity sales was $60,059,900, with 10.56% coming from sales to the wholesale electricity market and 89.44% from retail sales to end users.
The nationwide average monthly residential power bill is $117.93, while the McPherson BPU average is 34.99% less at $76.67 per month. Based on megawatt hours produced, McPherson BPU is the 27th largest supplier out of 162 suppliers in Kansas. With 3,560 megawatt hours produced from non-renewable fuel types, McPherson BPU is the 12th largest producer of megawatt hours from non-renewable sources out of 141 companies in the state Production by the supplier from natural gas totals 2,894.12 megawatt hours, which is around 81.30% of their total generation.
Offering net metering to consumers is a win-win situation for McPherson BPU and any individuals who receive their electricity from the company. The purchase of solar panels and alternative electricity sources is often prohibitively priced for citizens. Net metering allows purchasers of these electricity sources to sell excess kilowatt hours back to the grid, making the installation of these alternative sources economically viable .
Loss of electricity from heat dissipation while transmitting electricity and other causes is part of being in the electricity generation business. Suppliers are required to report these losses to government agencies who track electricity infrastructure efficiencies. McPherson BPU reported a yearly loss of about 1.80% of the electricity that they transmit. This percentage of electricity lost results in them being given a rank of 171st best out of 3510 providers reporting energy loss in the United States.
McPherson BPU Rate & Electric Bills
McPherson BPU residential electric rates are highest in January and the highest average bill is in December.
Historical Electric Rates:
137th
7.59¢
McPherson BPU's Average residential price per kWh
354th
$76.67
Average monthly electric bill for McPherson BPU's residential customers
McPherson BPU Overview
Company Type:

Municipal

Headquarters:

401 West Kansas Avenue
McPherson, Kansas 67460
United States of America

CEO:

Tim Maier
McPherson BPU Contact
McPherson BPU Service
Outage Phone:

(620) 245-2560
States Served:

Major Cities Served:

Table Of Contents:
Quick Facts About McPherson BPU
McPherson BPU has the 587th largest total electricity production in the nation, producing 3,560 megawatt hours.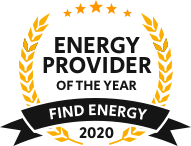 Lowest Residential Electricity Rate
Kansas, Major Provider Category
Claim Award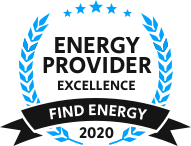 Top 3 Lowest Energy Loss
Kansas, Major Provider Category
Claim Award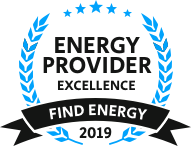 Top 3 Lowest Average Residential Monthly Bill
Kansas, Major Provider Category
Claim Award
Energy Loss
McPherson BPU's energy loss due to business operations.
-1.80%
Total Energy Loss
19,163MWh
171 National Rank
McPherson BPU Energy Makeup
McPherson BPU Coverage Map
McPherson BPU State Coverage
| State | Customers | Sales ($) | State Rank Based On Revenue | % of Provider's Residential Sales in State |
| --- | --- | --- | --- | --- |
| Kansas | 8,804 | 53,717,300 | 9 | 100% |
Power Plants Owned by McPherson BPU
| Plant | City/County | State | Primary Fuel Type | Production (MWh) | Emission (kg) | Emissions/MWh | Toxic Chemical Release | Closing Date |
| --- | --- | --- | --- | --- | --- | --- | --- | --- |
| | McPherson | KS | Natural Gas | 3,027 | 12,680,186.77 | 4,189.03 | | |
| | McPherson County | KS | Natural Gas | 533 | 7,090,863.05 | 13,303.68 | | |
McPherson BPU Fuel Makeup
DISTILLATE FUEL OIL
18.70%
McPherson BPU Reviews
Write a Review of McPherson BPU
McPherson BPU FAQ:
What percentage of McPherson BPU's electricity is produced from nonrenewable fuels?
McPherson BPU produces 100.00% of their electricity using nonrenewable fuel types.
How much is the average bundled bill for McPherson BPU customers each month?
Consumers of McPherson BPU pay, on average, a monthly bundled bill of $76.67.
How many power plants are owned by or associated with McPherson BPU?
McPherson BPU is associated with or owns 2 power plants.
What is the average bundled electricity rate for McPherson BPU customers?
McPherson BPUs current average bundled electricity rate is 7.59 cents per kilowatt hour (¢/kWh), compared to the average Kansas bundled rate of 12.82 cents and the average nationwide rate of 13.26 cents.
Who is the CEO of McPherson BPU?
The CEO of McPherson BPU is Tim Maier.
What percentage of McPherson BPU's electricity is produced from renewable fuel types?
McPherson BPU produces 0% of their electricity using renewable fuel types.
What is the phone number for McPherson BPU?
The McPherson BPU phone number is (620) 245-2515.