About Ogden Utility
Ogden Utility serves 12 cities in Iowa and is classified as a municipally owned entity. Presently, 1,166 consumers receive their electricity from the supplier. These customers are a mix of 132 commercial customers and 1,034 residential customers. On average, Ogden Utility's residential electricity rate is 15.65 cents per kilowatt hour. This is, sadly, 23.28% more than the state's average price of 12.69 cents, resulting in the company ranking 177th out of 184 suppliers in Iowa for lowest average electricity price. Approximately 51 megawatt hours were sold to other suppliers through whole channels in 2019. Electricity generation and wholesale power purchases made up 0.23% and 106.01%, respectively, of all electricity sourced by the company. Electricity plants the company owns generated 31 megawatt hours and an additional 14,000 were procured on wholesale channels. The company had $1,792,400 in 2019. $9,500 of that came from electricity sales on the wholesale market and $1,782,900 of which came from sales to residential electricity customers.
The nationwide average monthly residential electricity bill is $117.93, while the Ogden Utility average is 9.92% higher at $129.63 per month. Ogden Utility is the 2199th ranked provider in the nation for average monthly bill amount. Ogden Utility is the 2533rd largest electricity company out of 3510 suppliers in the US based on total megawatt hours sold.
Ogden Utility Rate & Electric Bills
Ogden Utility residential electric rates are highest in January and the highest average bill is in September.
Historical Electric Rates:
2638th
15.65¢
Ogden Utility's Average residential price per kWh
2199th
$129.63
Average monthly electric bill for Ogden Utility's residential customers
Ogden Utility Overview
Company Type:

Municipal

Headquarters:

201 Northwest 3rd Street
Ogden, Iowa 50212
United States of America

CEO:

Brandon Craighton
Ogden Utility Contact
Ogden Utility Service
States Served:

Counties Served:

Major Cities Served:

See all cities

Table Of Contents:
Ogden Utility Energy Makeup
Ogden Utility Coverage Map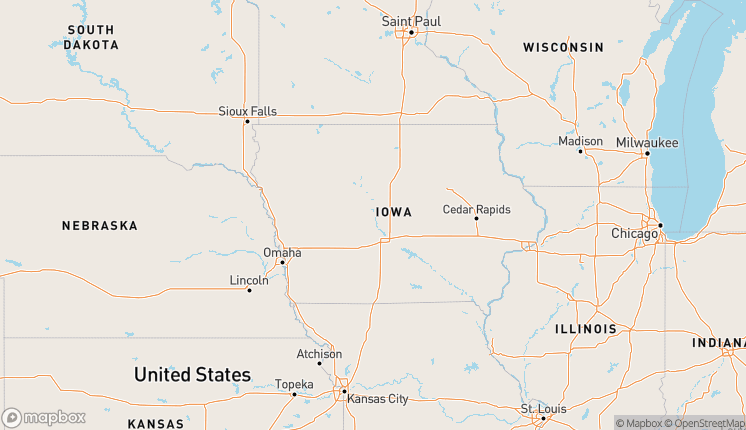 Ogden Utility State Coverage
| State | Customers | Sales ($) | State Rank Based On Revenue | % of Provider's Residential Sales in State |
| --- | --- | --- | --- | --- |
| Iowa | 1,166 | 1,788,400 | 95 | 100% |
Ogden Utility County Coverage
| County | Population | Providers | Avg. County Rate (¢) | Avg. Electric Bill |
| --- | --- | --- | --- | --- |
| Boone County | 26,234 | 4 | 14.64 | $143.56/mo |
Power Plants Owned by Ogden Utility
| Plant | City/County | State | Primary Fuel Type | Production (MWh) | Emission (kg) | Emissions/MWh | Toxic Chemical Release | Closing Date |
| --- | --- | --- | --- | --- | --- | --- | --- | --- |
| | Ogden | IA | Natural Gas | -34 | 68,749.02 | 2,022.03 | | |
Ogden Utility Fuel Makeup
DISTILLATE FUEL OIL
100.00%
Cities Ogden Utility Has Coverage
Beaver, IA
Berkley, IA
Boone, IA
Boxholm, IA
Fraser, IA
Luther, IA
Madrid, IA
Ogden, IA
Pilot Mound, IA
Sheldahl, IA
Slater, IA
Woodward, IA
* City coverage generated based on government data. Always verify you can get service from the provider.
Ogden Utility Reviews
Write a Review of Ogden Utility
Ogden Utility FAQ:
Who is the CEO of Ogden Utility?
Ogden Utility's current CEO is Brandon Craighton.
What is the average bundled electricity rate for Ogden Utility customers?
Ogden Utilitys current average bundled electricity rate is 15.65 cents per kilowatt hour (¢/kWh), compared to the average Iowa bundled rate of 12.69 cents and the average US rate of 13.26 cents.
How much is the average bundled bill for Ogden Utility customers each month?
The average monthly bundled electric bill for customers of Ogden Utility is $129.63. The state average bundled bill is $109.37 and the national average is $109.37.
How many power plants are owned by or associated with Ogden Utility?
Ogden Utility is associated with or owns one power plant.
What is the phone number for Ogden Utility?
The Ogden Utility phone number is (515) 275-2437.
What cities does Ogden Utility provider electricity to?
Ogden Utility supplies in 12 cities in the country.