Rock Energy
Electricity Rates, Plans & Statistics
Can You Save With Solar?
Reduce or replace your electricity bill with solar
Go Solar Today
About Rock Energy
With headquarters in Janesville, Wisconsin, Rock Energy offers electricity services 2 states throughout the nation. On recent government reports, the provider reported a total of 17,857 electricity customers signed up for their services. This total is made up of 16,315 residential customer accounts, 1,442 commercial accounts and 100 industrial customers. Rock Energy averages 13.03 cents per kilowatt hour charged to their consumers for residential electricity, which is 4.65% below the nationwide average of 13.67 cents. In 2020 they sold 518,882 megawatt hours to end users (known as retail sales). During the same timeframe, Rock Energy acquired 527,524 megawatt hours through the wholesale market. The total revenue for Rock Energy for 2020 from electricity sales was $49,226,200, with $47,685,000 coming from retail sales to end users.
Customers of the provider pay an average monthly residential electricity bill of $112.53. This is 6.98% less than the US average of $120.98. Solar facilities owned or operated by the company produce 18.83 megawatt hours, which is 0.02% of their total production amount. Electricity generation facilities owned or managed by the provider use non-renewable fuels to generate 99.98% of their total electricity generation, or 88,170.78 megawatt hours. They rank 302nd out of 3510 suppliers in the nation. They rank 23rd out of the 116 companies we track in Wisconsin for their ratio of renewable versus non-renewable fuel sources used.
Offering net metering to customers is a win-win situation for Rock Energy and any people who get their electricity from the company. This is a positive for any consumer potentially installing private solar panels, as net metering allows them to sell their unused kilowatt hours into the grid.
All companies who transmit electricity suffer from some energy loss via heat depletion or other factors. Rock Energy is no different, as they average an annual loss of roughly 1.60% of the total electricity they generate. This percentage of loss results in them being given a rank of 144th best out of 3510 companies who report energy loss in the nation.
Rock Energy Rate & Electric Bills
Rock Energy residential electric rates are highest in January and the highest average bill is in July.
Historical Electricity Rates:
1920th
13.03¢
Rock Energy's Average residential price per kWh
1541st
$112.53
Average monthly electricity bill for Rock Energy's residential customers
Rock Energy Overview
Company Type:

Cooperative

Headquarters:

2815 Kennedy Road
Janesville, Wisconsin 53545
United States of America

CEO:

Larson Shane
Rock Energy Contact
Rock Energy Service
Outage Phone:

(866) 752-4550
States Served:

Counties Served:

Winnebago County
Rock County
Jefferson County

Major Cities Served:

See all cities

Table Of Contents:
Quick Facts About Rock Energy
With production of 88,189.61 megawatt hours, Rock Energy is ranked 365th for total generation of all providers in the US.
Rock Energy ranks 9th in Wisconsin out of 116 suppliers for total electricity production from natural gas.
Energy Loss
Rock Energy's energy loss due to business operations.
-1.60%
Total Energy Loss
8,423MWh
144 National Rank
Rock Energy Energy Makeup
Rock Energy Coverage Map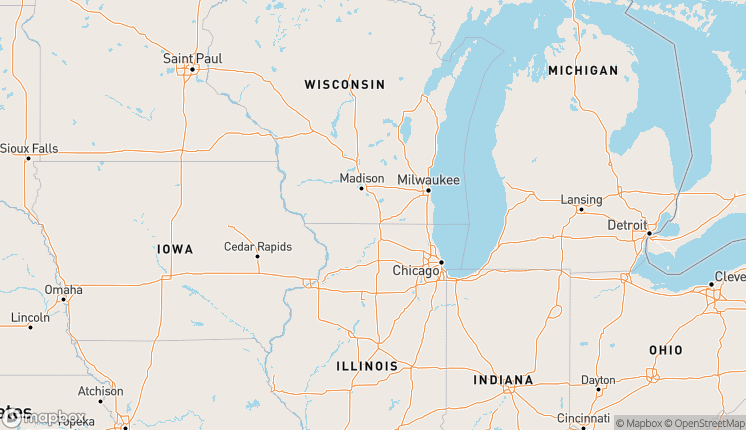 Rock Energy State Coverage
| State | Customers | Sales ($) | State Rank Based On Revenue | % of Provider's Residential Sales in State |
| --- | --- | --- | --- | --- |
| Illinois | 10,312 | 24,451,000 | 29 | 51.88% |
| Wisconsin | 7,545 | 23,234,000 | 31 | 48.12% |
Rock Energy County Coverage
Power Plants Owned by Rock Energy
Cities Rock Energy Has Coverage
Milton, WI
Orfordville, WI
Sharon, WI
* City coverage generated based on government data. Always verify you can get service from the provider.
Rock Energy Reviews
Write a Review of Rock Energy
Rock Energy FAQ:
What is the average bundled bill for Rock Energy customers each month?
Customers of Rock Energy pay, on average, a monthly bundled bill of $112.53.
What is the average BUNDLED electricity rate for Rock Energy customers?
The average BUNDLED price of electricity for consumers of Rock Energy is 13.03 cents per kilowatt hour (¢/kWh).
How many counties does Rock Energy offer service to?
There are 3 counties that receive at least some electricity coverage by Rock Energy.
What cities does Rock Energy sell electricity to?
Rock Energy provides electricity in 4 cities in the nation including Illinois and Wisconsin.
What percentage of Rock Energy's electricity is generated from nonrenewable fuels?
Rock Energy generates 99.98% of their electricity using nonrenewable fuel types.
What percentage of Rock Energy's electricity is generated using renewable fuel sources?
Rock Energy produces 0.02% of their electricity from renewable fuels.
How many states does Rock Energy have customers in in?
Rock Energy provides electricity to customers in 2 states.
What is the phone number for Rock Energy?
You can reach Rock Energy by phone via (866) 752-4550.
Who is the CEO of Rock Energy?
The CEO of Rock Energy is Larson Shane.
How many power plants are owned by or associated with Rock Energy?
Rock Energy is associated with or owns one power plant.