About Rock Energy
Rock Energy is an electricity cooperative with headquarters in Janesville, Wisconsin and supplying power to customers in 2 states in the US including in major cities such as Madison, Rockford, Janesville, Crystal Lake, and Beloit. There are 17,857 customers of the supplier. Exactly 16,315 of them are residential accounts, 1,442 are commercial customers and 100 of them are industrial accounts. The residential electricity rate for consumers of Rock Energy is, on average, 13.03 cents per kilowatt hour, which is 1.73% lower than the average nationwide rate of 13.26 cents. In 2020 Rock Energy had retail sales of 518,882 megawatt hours. The electricity sourced by the company is made up primarily of megawatt hours they acquired on wholesale channels. Of the electricity sourced by the company, whole purchased made up 100.00%. In 2020, the supplier earned $47,685,000 from retail electricity sales.
The average monthly residential power bill for a customer of Rock Energy is $112.53 per month, while the nationwide average is $117.93. The supplier generates 302nd megawatt hours from non-renewable fuel sources per year. The company's electricity production plants produce 85,427.18 megawatt hours using natural gas. This amount ranks them 231st highest in the nation out of 3510 suppliers for total natural gas generation. Rock Energy is ranked as the 369th highest total electricity generator in the nation out of 3510 companies.
Consumers of Rock Energy can participate in net metering offerings, which is a positive for both parties. This is a positive for any consumer considering installing personal solar panels, as net metering allows them to sell their unneeded electricity back to their electricity supplier.
Rock Energy currently suffers from the loss of about 1.60% of the electricity that they generate. This percentage of electricity lost gives them a rank of 144th best out of 3510 providers reporting energy loss in the nation.
Rock Energy Rate & Electric Bills
Rock Energy residential electric rates are highest in January and the highest average bill is in July.
Historical Electric Rates:
1963rd
13.03¢
Rock Energy's Average residential price per kWh
1602nd
$112.53
Average monthly electric bill for Rock Energy's residential customers
Rock Energy Overview
Company Type:

Cooperative

Headquarters:

2815 Kennedy Road
Janesville, Wisconsin 53545
United States of America

CEO:

Larson Shane
Rock Energy Contact
Rock Energy Service
Outage Phone:

(866) 752-4550
States Served:

Counties Served:

Dane County
McHenry County
Winnebago County
Rock County
Walworth County

See All Counties

Major Cities Served:

See all cities

Table Of Contents:
Energy Loss
Rock Energy's energy loss due to business operations.
-1.60%
Total Energy Loss
8,423MWh
144 National Rank
Rock Energy Energy Makeup
Rock Energy Coverage Map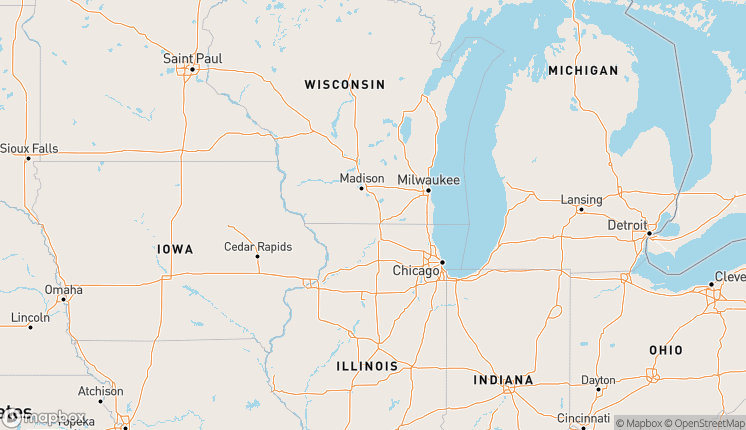 Rock Energy State Coverage
| State | Customers | Sales ($) | State Rank Based On Revenue | % of Provider's Residential Sales in State |
| --- | --- | --- | --- | --- |
| Illinois | 10,312 | 24,451,000 | 29 | 51.88% |
| Wisconsin | 7,545 | 23,234,000 | 30 | 48.12% |
Rock Energy County Coverage
Power Plants Owned by Rock Energy
| Plant | City/County | State | Primary Fuel Type | Production (MWh) | Emission (kg) | Emissions/MWh | Toxic Chemical Release | Closing Date |
| --- | --- | --- | --- | --- | --- | --- | --- | --- |
| | Rock County | WI | Natural Gas | 2,512,564 | 932,524,883.78 | 371.14 | | |
Cities Rock Energy Has Coverage
Albany, WI
Algonquin, IL
Barrington Hills, IL
Belleville, WI
Beloit, WI
Belvidere, IL
Black Earth, WI
Bloomfield, WI
Blue Mounds, WI
Brodhead, WI
Brooklyn, WI
Browntown, WI
Bull Valley, IL
Burlington, WI
Caledonia, IL
Cambridge, WI
Capron, IL
Cary, IL
Cedarville, IL
Cherry Valley, IL
Clinton, WI
Cottage Grove, WI
Cross Plains, WI
Crystal Lake, IL
Dakota, IL
Dane, WI
Darien, WI
Davis, IL
DeForest, WI
Deerfield, WI
Delavan, WI
Durand, IL
East Troy, WI
Edgerton, WI
Elkhorn, WI
Evansville, WI
Fitchburg, WI
Footville, WI
Fox Lake, IL
Fox River Grove, IL
Freeport, IL
Genoa City, WI
German Valley, IL
Greenwood, IL
Harvard, IL
Hebron, IL
Holiday Hills, IL
Huntley, IL
Island Lake, IL
Janesville, WI
Johnsburg, IL
Lake Geneva, WI
Lake in the Hills, IL
Lakemoor, IL
Lakewood, IL
Lena, IL
Loves Park, IL
Machesney Park, IL
Madison, WI
Maple Bluff, WI
Marengo, IL
Marshall, WI
Mazomanie, WI
McCullom Lake, IL
McFarland, WI
McHenry, IL
Middleton, WI
Milton, WI
Monona, WI
Monroe, WI
Monticello, WI
Mount Horeb, WI
Mukwonago, WI
New Glarus, WI
New Milford, IL
Oakwood Hills, IL
Orangeville, IL
Oregon, WI
Orfordville, WI
Pearl City, IL
Pecatonica, IL
Poplar Grove, IL
Port Barrington, IL
Prairie Grove, IL
Richmond, IL
Ridott, IL
Ringwood, IL
Rock City, IL
Rockdale, WI
Rockford, IL
Rockton, IL
Roscoe, IL
Sharon, WI
Shorewood Hills, WI
South Beloit, IL
Spring Grove, IL
Stoughton, WI
Sun Prairie, WI
Timberlane, IL
Trout Valley, IL
Union, IL
Verona, WI
Walworth, WI
Waunakee, WI
Whitewater, WI
Williams Bay, WI
Windsor, WI
Winnebago, IL
Winslow, IL
Wonder Lake, IL
Woodstock, IL
* City coverage generated based on government data. Always verify you can get service from the provider.
Rock Energy Reviews
Write a Review of Rock Energy
Rock Energy FAQ:
Who is the CEO of Rock Energy?
Larson Shane is the CEO of Rock Energy.
How much is the average bundled bill for Rock Energy customers each month?
Customers of Rock Energy pay, on average, a monthly bundled bill of $112.53.
What cities does Rock Energy provider electricity in?
Rock Energy has customers in 111 cities.
What is the average BUNDLED electricity rate for Rock Energy customers?
Rock Energys current average BUNDLED electricity rate is 13.03 cents per kilowatt hour (¢/kWh), compared to the average national BUNDLED rate of 13.26 cents.
How many power plants are owned by or associated with Rock Energy?
There is one power plant associated with or owned by Rock Energy.
What is the phone number for Rock Energy?
Rock Energy's customer service phone number is (866) 752-4550
What percentage of Rock Energy's electricity is produced using nonrenewable fuel types?
Electric plants owned by or associated with Rock Energy generate 100.00% of their electricity from nonrenewable fuel sources.
What percentage of Rock Energy's electricity is produced from renewable fuel sources?
Power production plants owned by or associated with Rock Energy generate 0% of their electricity using renewable fuel sources.
How many states does Rock Energy sell electricity in?
Rock Energy provides electricity in 2 states.
How many counties does Rock Energy sell electricity in?
There are 8 counties that receive at least some electricity coverage by Rock Energy including, Illinois and Wisconsin.