Toledo Edison
Electricity Rates, Plans & Statistics
Toledo Edison Rate & Electric Bills
Toledo Edison residential electric rates are highest in January and the highest average bill is in July.
Historical Electricity Rates:
1895th
12.98¢
Toledo Edison's Average residential price per kWh
1205th
$104.18
Average monthly electricity bill for Toledo Edison's residential customers
About Toledo Edison
Toledo Edison is an investor owned company headquartered in Holland, Ohio and serving customers in 10 counties in Ohio such as the counties of Lucas County, Wood County, Sandusky County, Seneca County, and Fulton County. At the moment, 91,378 customers are provided electricity by the supplier. These customers are a mix of 0.09% industrial accounts, 7.96% commercial customers and 91.95% residential accounts. Toledo Edison's customers are billed an average residential electricity price of 12.98 cents per kilowatt hour. This is 5.07% below the nationwide average price of 13.67 cents, resulting in the company ranking 1895th best for average electricity price out of 2922 providers in the nation. The company had sales of 1,090,720 megawatt hours in 2020 sold to end users. Wholesale power purchases made up 100.00% of the total electricity sourced by the company . Exactly 1,146,745 megawatt hours were purchased on wholesale channels. In 2020, the supplier made 29.72% of their revenue from retail electricity sales.
Patrons of the supplier pay an average monthly residential electric bill of $104.18. This is 7.01% below the Ohio average bill of $112.65. The company currently does not produce any of the electricity that they sell. Instead, they must purchase that electricity at wholesale rates from other companies and then resell it at a higher rate to end users.
Customers of Toledo Edison can take advantage of net metering solutions, which is a positive for both parties. Without net metering, solar panel installation is significantly less economically realistic, as citizens have no way to sell extra energy back into the infrastructure system.
Energy loss is a fact of life when dealing with electricity transmission. Toledo Edison currently averages a loss of about 4.39% of the aggregate electricity they produce. Toledo Edison's energy loss amounts give them a rank of 37th best out of the 167 providers that operate in Ohio and report energy loss and 753rd best out of 3510 in the US.
Looking for better Electricity or Gas rates?
Find out which plans are best for your home or business in your area and send a change request in minutes.
Find plans in your area
Toledo Edison Overview
Company Type:

Investor Owned

Parent Company:

First Energy

Headquarters:

6099 Angola Road
Holland, Ohio 43528
United States of America

CEO:

Steven E. Strah
Toledo Edison Contact
Toledo Edison Service
States Served:

Counties Served:

Lucas County
Wood County
Sandusky County
Seneca County
Fulton County

See All Counties

Major Cities Served:

See all cities

Table Of Contents:
Energy Loss
Toledo Edison's energy loss due to business operations.
-4.39%
Total Energy Loss
50,335MWh
753 National Rank
Toledo Edison Coverage Map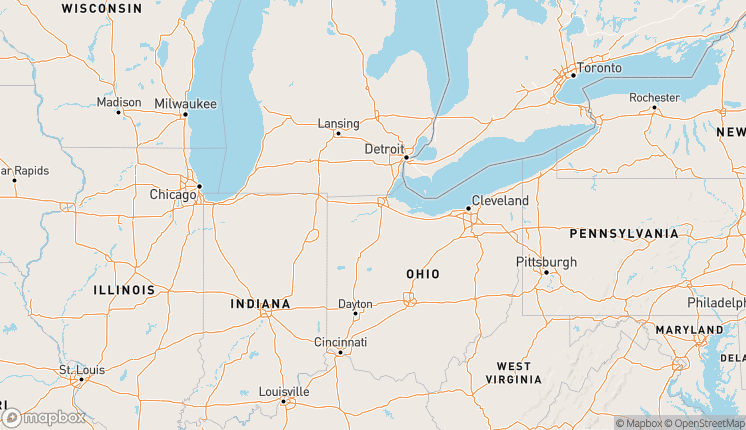 Toledo Edison State Coverage
| State | Customers | Sales ($) | State Rank Based On Revenue | % of Provider's Residential Sales in State |
| --- | --- | --- | --- | --- |
| Ohio | 91,378 | 147,351,765 | 12 | 100% |
Toledo Edison County Coverage
| County | Population | Providers | Avg. County Rate (¢) | Avg. Electric Bill |
| --- | --- | --- | --- | --- |
| Defiance County | 38,286 | 59 | 15.40 | $127.96/mo |
| Fulton County | 42,713 | 54 | 15.32 | $125.13/mo |
| Henry County | 27,662 | 61 | 15.34 | $124.54/mo |
| Lucas County | 431,279 | 52 | 15.37 | $123.28/mo |
| Ottawa County | 40,364 | 57 | 15.17 | $122.68/mo |
| Putnam County | 34,451 | 60 | 15.54 | $135.93/mo |
| Sandusky County | 58,896 | 62 | 15.28 | $126.07/mo |
| Seneca County | 55,069 | 60 | 15.46 | $133.98/mo |
| Williams County | 37,102 | 58 | 15.26 | $125.96/mo |
| Wood County | 132,248 | 68 | 15.30 | $126.65/mo |
Cities Toledo Edison Has Coverage
Berkey, OH
Blakeslee, OH
Bradner, OH
Burgoon, OH
Clay Center, OH
Custar, OH
Edon, OH
Florida, OH
Grand Rapids, OH
Hamler, OH
Helena, OH
Holiday City, OH
Lindsey, OH
Lyons, OH
Malinta, OH
McClure, OH
Milton Center, OH
New Bavaria, OH
Ney, OH
Portage, OH
Risingsun, OH
Rocky Ridge, OH
Sylvania, OH
Tontogany, OH
Wayne, OH
West Leipsic, OH
West Millgrove, OH
* City coverage generated based on government data. Always verify you can get service from the provider.
Toledo Edison Reviews
Write a Review of Toledo Edison
Toledo Edison FAQ:
What is the phone number for Toledo Edison?
You can reach Toledo Edison by phone via (800) 447-3333.
How many counties does Toledo Edison sell electricity in?
Toledo Edison provides electricity in 10 counties throughout the United States.
What is the average bundled electricity rate for Toledo Edison customers?
Consumers of Toledo Edison, on average, have an electricity bundled rate 12.98 cents per kilowatt hour (¢/kWh).
What is the average bundled bill for Toledo Edison customers each month?
Toledo Edison currently has an average monthly bundled electric bill of $104.18, compared to the Ohio average of $112.65 and the United States average of $112.65 for bundled service.
Does Toledo Edison have a parent company?
Toledo Edison is a subsidiary of First Energy.
What cities does Toledo Edison offer service in?
Toledo Edison supplies in 65 cities.
Who is the CEO of Toledo Edison?
Steven E. Strah is the CEO of Toledo Edison.