AES Ohio
Electricity Rates, Plans & Statistics
About AES Ohio
AES Ohio is an investor owned company. The largest county serviced by AES Ohio is Montgomery County, but the company also operates in in 23 counties in the state. The company last reported a total of 285,543 total customers. Exactly 264,565 are residential accounts, one is a transportation account. 20,530 are commercial customers and 447 of these are industrial customers. AES Ohio's patrons pay an average residential electricity rate of 9.45 cents per kilowatt hour, which is 24.11% below the state's average price of 12.46 cents and 31.03% below the US average of 13.71 cents. They had sales of 3,875,520.26 megawatt hours in 2020 sold to end users. During the same timeframe, AES Ohio produced 449,284.33 megawatt hours in power plants owned by the supplier and acquired 4,850,683.54 megawatt hours via wholesale channels. In 2020, the company earned 47.89% of their revenue from retail electricity sales to end users and 7.20% on the wholesale electricity market.
The United States average monthly residential electric bill is $121.23, while the AES Ohio average is 26.49% lower at $89.12 per month. Production plants owned by AES Ohio generate 9,925,672 megawatt hours, which is the 121st highest of any provider in the US. With 9,925,672 megawatt hours produced from non-renewable fuel types, the company is the 102nd largest generator of megawatt hours from non-renewable sources in the country out of 3509 providers. The supplier produces a total of 9,910,469.37 megawatt hours from coal use. This makes them the 50th highest producer in the nation out of 3509 electricity providers
AES Ohio, fortunately, allows customers of the company to participate in net metering programs. Installation of solar panels and alternative electricity sources is often prohibitively priced for private individuals. Net metering allows purchasers of these electricity sources to sell unused electricity back into the grid, making the installation of these alternative sources financially possible.
AES Ohio recently reported an annual loss of around 1.85% of the electricity that they transmit. Loss of energy due to heat dissipation during electricity transmission and other causes is part of being in the electricity production industry and providers must report these losses. This percentage of loss results in them receiving a rank of 176th best out of 3509 suppliers reporting energy loss in the nation.
AES Ohio Rate & Electric Bills
AES Ohio residential electric rates are highest in January and the highest average bill is in February.
Historical Electricity Rates:
348th
9.45¢
AES Ohio's Average residential price per kWh
694th
$89.12
Average monthly electricity bill for AES Ohio's residential customers
Looking for better Electricity or Gas rates?
Find out which plans are best for your home or business in your area and send a change request in minutes.
Find plans in your area
AES Ohio Overview
AES Ohio Contact
AES Ohio Service
States Served:

Counties Served:

Montgomery County
Butler County
Warren County
Greene County
Clark County

See All Counties

Major Cities Served:

See all cities

Table Of Contents: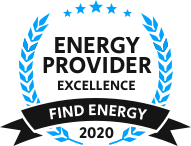 Top 3 Lowest Energy Loss
Ohio, Major Provider Category
Claim Award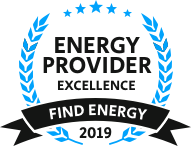 Top 3 Lowest Energy Loss
Ohio, Major Provider Category
Claim Award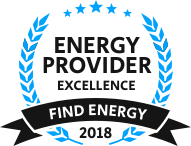 Top 3 Lowest Energy Loss
Ohio, Major Provider Category
Claim Award
Energy Loss
AES Ohio's energy loss due to business operations.
-1.85%
Total Energy Loss
257,495MWh
176 National Rank
AES Ohio Coverage Map
AES Ohio State Coverage
| State | Customers | Sales ($) | State Rank Based On Revenue | % of Provider's Residential Sales in State |
| --- | --- | --- | --- | --- |
| Ohio | 285,544 | 358,611,000 | 7 | 100% |
AES Ohio County Coverage
| County | Population | Providers | Avg. County Rate (¢) | Avg. Electric Bill |
| --- | --- | --- | --- | --- |
| Auglaize County | 46,422 | 66 | 13.22 | $116.04/mo |
| Butler County | 390,357 | 65 | 13.95 | $123.83/mo |
| Champaign County | 38,714 | 58 | 11.88 | $104.34/mo |
| Clark County | 136,001 | 58 | 14.20 | $118.42/mo |
| Clinton County | 42,018 | 63 | 11.95 | $103.33/mo |
| Darke County | 51,881 | 60 | 12.19 | $106.88/mo |
| Fayette County | 28,951 | 60 | 12.08 | $104.30/mo |
| Greene County | 167,966 | 58 | 11.85 | $102.03/mo |
| Hardin County | 30,696 | 59 | 15.40 | $135.39/mo |
| Highland County | 43,317 | 66 | 15.12 | $132.33/mo |
Power Plants Owned by AES Ohio
| Plant | City/County | State | Primary Fuel Type | Production (MWh) | Emission (kg) | Emissions/MWh | Toxic Chemical Release | Closing Date |
| --- | --- | --- | --- | --- | --- | --- | --- | --- |
| | Madison | IN | Coal | 5,075,398 | 5,130,696,089.12 | 1,010.9 | | |
| | Gallia County | OH | Coal | 4,850,274 | 4,787,733,686.22 | 987.11 | | |
AES Ohio Fuel Makeup
DISTILLATE FUEL OIL
0.15%
Cities AES Ohio Has Coverage
Belle Center, OH
Bowersville, OH
Burkettsville, OH
Casstown, OH
Castine, OH
Chickasaw, OH
Christiansburg, OH
Clarksville, OH
Clifton, OH
Corwin, OH
Eldorado, OH
Farmersville, OH
Fletcher, OH
Gettysburg, OH
Gordon, OH
Gratis, OH
Harveysburg, OH
Highland, OH
Hollansburg, OH
Ithaca, OH
Kettlersville, OH
Laura, OH
Lockington, OH
Ludlow Falls, OH
Martinsville, OH
Mendon, OH
Midway, OH
Milford Center, OH
Milledgeville, OH
Montezuma, OH
Mutual, OH
New Holland, OH
New Knoxville, OH
New Weston, OH
North Star, OH
Octa, OH
Osgood, OH
Palestine, OH
Phillipsburg, OH
Pitsburg, OH
Port Jefferson, OH
Port William, OH
Potsdam, OH
Quincy, OH
Ridgeway, OH
Rossburg, OH
Rushsylvania, OH
Russia, OH
South Solon, OH
Spring Valley, OH
Unionville Center, OH
Valley Hi, OH
Verona, OH
Wayne Lakes, OH
West Manchester, OH
Willshire, OH
Woodstock, OH
Wren, OH
Yorkshire, OH
Zanesfield, OH
* City coverage generated based on government data. Always verify you can get service from the provider.
AES Ohio Reviews
Write a Review of AES Ohio
AES Ohio FAQ:
How many counties does AES Ohio sell electricity in?
There are 23 counties that receive at least some electricity coverage by AES Ohio.
What is the phone number for AES Ohio?
The AES Ohio phone number is (800) 433-8500.
What is the average bundled electricity rate for AES Ohio customers?
AES Ohio's current average bundled electricity rate is 9.45 cents per kilowatt hour (¢/kWh), compared to the average Ohio bundled rate of 12.46 cents and the average United States rate of 13.71 cents.
What percentage of AES Ohio's electricity is produced from nonrenewable fuel types?
AES Ohio generates 100.00% of their electricity using nonrenewable fuel types.
Does AES Ohio have a parent company?
AES Ohio is a subsidiary of AES Corporation.
How much is the average bundled bill for AES Ohio customers each month?
Currently, the average monthly bundled electric bill for customers of AES Ohio is $89.12. The state average bundled bill is $112.65 and the United States average is $112.65.
Does AES Ohio have any subsidiary companies?
AES Ohio is a parent company of Ohio Valley Electric Corporation.
What percentage of AES Ohio's electricity is generated using renewable fuel sources?
Electric plants owned by or associated with AES Ohio produce 0% of their electricity from renewable fuel sources.
What cities does AES Ohio provider electricity to?
AES Ohio supplies in 154 cities.
How many power plants are owned by or associated with AES Ohio?
AES Ohio owns or is associated with 2 power plants.