CPS Energy
Electricity Rates, Plans & Statistics
High Electricity Bills?
Go Solar for as low as $0 down and $79/mo
Get qualified
About CPS Energy
CPS Energy supplies electricity to 4 counties and is classified as a municipally owned organization. At the time of the most recent government reports, the provider disclosed a total of 901,023 electricity customers being supplied electricity by the company. This total is made up of 806,758 residential accounts, 94,227 commercial customers and 38 industrial customer accounts. The residential electricity price for consumers of CPS Energy is, on average, 11.22 cents per kilowatt hour. Luckily for their consumers, this price is lower than both the state and United States average rates of 12.34 and 13.67 cents per kilowatt hour, respectively. In 2020 they had retail sales of 22,184,581 megawatt hours. The electricity they sourced was made up of megawatt hours produced by the company at electricity plants they own and megawatt hours acquired via wholesale channels. They purchased 5,228,921 on the wholesale market and produced 23,313,357 megawatt hours. CPS Energy earned $2,336,849,000 in 2020. Exactly $150,762,000 of that revenue came from wholesale electricity sales and $2,164,210,000 came from sales to residential energy users.
The average residential electricity bill for a consumer of CPS Energy is $118.32. With 24,381,715.61 megawatt hours generated from non-renewable fuel types, CPS Energy is the 51st largest producer of megawatt hours from non-renewable fuels out of 3510 providers in the nation Generation by the provider from natural gas totals 8,799,530.19 megawatt hours, which is around 36.07% of their total production. Based on customer count, CPS Energy is the 5th largest provider out of 139 providers in the state.
CPS Energy allows consumers to take part in net metering programs. This makes it easier for residents in the area to install solar and other electricity options as they have the ability to sell unneeded wattage back into the grid.
All companies who transmit electricity suffer from some amount of energy loss via heat dissipation or alternative factors. CPS Energy is no different, as they have a yearly loss of roughly 4.26% of the total electricity they produce. These averages enable us to compare and contrast the numerous suppliers who operate throughout the United States. CPS Energy has earned a rank of 720th best out of 3510 companies who report energy loss in the nation and 44th best out of 139 in Texas.
CPS Energy Rate & Electric Bills
CPS Energy residential electric rates are highest in January and the highest average bill is in June.
Historical Electricity Rates:
979th
11.22¢
CPS Energy's Average residential price per kWh
1681st
$118.32
Average monthly electricity bill for CPS Energy's residential customers
CPS Energy Overview
Company Type:

Municipal

Headquarters:

4525 Rigsby Avenue, Suite 112
San Antonio, Texas 78222
United States of America

Director/Superintendent:

Rudy Garza
CPS Energy Contact
CPS Energy Service
Outage Phone:

(210) 353-4357
States Served:

Counties Served:

Bexar County
Comal County
Medina County
Atascosa County

Major Cities Served:

See all cities

Table Of Contents:
Go Solar for as low as $79/mo - $0 down + flexible financing
Get qualified
Quick Facts About CPS Energy
The supplier is ranked 63rd in the United States for electricity production, producing 24,394,192.61 megawatt hours.
CPS Energy produces 7,232,869.57 megawatt hours of electricity from the use of coal, making CPS Energy 62nd in the United States out of 3510 suppliers.
CPS Energy's electricity facilities produce 8,342,001.6 megawatt hours from nuclear power.
CPS Energy is 52nd in the state out of the 139 when considering the percentage of their fuel usage that comes from renewable fuel types.
CPS Energy ranks 20th in the state out of 139 companies for total megawatt hours generated from solar power sources.
Energy Loss
CPS Energy's energy loss due to business operations.
-4.26%
Total Energy Loss
1,215,611MWh
720 National Rank
CPS Energy Coverage Map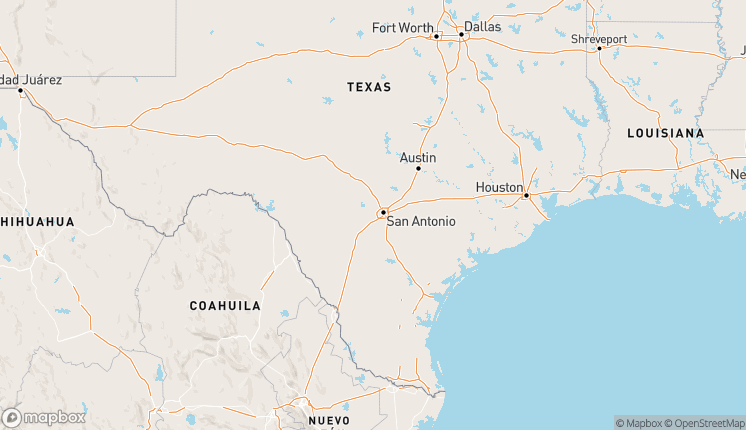 CPS Energy State Coverage
| State | Customers | Sales ($) | State Rank Based On Revenue | % of Provider's Residential Sales in State |
| --- | --- | --- | --- | --- |
| Texas | 901,023 | 2,349,976,706 | 5 | 100% |
CPS Energy County Coverage
Power Plants Owned by CPS Energy
| Plant | City/County | State | Primary Fuel Type | Production (MWh) | Emission (kg) | Emissions/MWh | Toxic Chemical Release | Closing Date |
| --- | --- | --- | --- | --- | --- | --- | --- | --- |
| | Matagorda County | TX | Nuclear | 20,855,004 | | | | |
| | Bexar County | TX | Coal | 7,329,045.01 | 7,165,145,939.75 | 977.64 | | |
| | Seguin | TX | Natural Gas | 4,063,560 | 1,531,696,285 | 376.93 | | |
| | San Antonio | TX | Natural Gas | 2,688,924 | 1,020,591,006.54 | 379.55 | | |
| | San Antonio | TX | Natural Gas | 928,715 | 565,782,663.07 | 609.21 | | |
| | San Antonio | TX | Batteries or other use of electricity as an energy source | -1,008 | | | | |
| | Bexar County | TX | Natural Gas | -5,118 | | | | |
CPS Energy Fuel Makeup
DISTILLATE FUEL OIL
0.03%
Cities CPS Energy Has Coverage
Alamo Heights, TX
Balcones Heights, TX
Bulverde, TX
Castle Hills, TX
China Grove, TX
Converse, TX
Elmendorf, TX
Fair Oaks Ranch, TX
Garden Ridge, TX
Grey Forest, TX
Helotes, TX
Hill Country Village, TX
Hollywood Park, TX
Kirby, TX
Leon Valley, TX
Live Oak, TX
Olmos Park, TX
San Antonio, TX
Sandy Oaks, TX
Schertz, TX
Selma, TX
Shavano Park, TX
St. Hedwig, TX
Terrell Hills, TX
Universal City, TX
Von Ormy, TX
Windcrest, TX
* City coverage generated based on government data. Always verify you can get service from the provider.
CPS Energy Reviews
Write a Review of CPS Energy
CPS Energy FAQ:
Who is the CEO of CPS Energy?
The current CEO of CPS Energy is Rudy Garza.
What percentage of CPS Energy's electricity is generated using renewable fuels?
Power generation plants owned by or associated with CPS Energy generate 0.05% of their electricity from renewable fuel types.
How many counties does CPS Energy supply electricity in?
There are 4 counties that receive at least some electricity coverage by CPS Energy including Texas.
How much is the average bundled bill for CPS Energy customers each month?
CPS Energy currently has an average monthly bundled electric bill of $118.32, compared to the Texas average of $138.60 and the nationwide of $138.60 for bundled service.
What is the phone number for CPS Energy?
You can reach CPS Energy by phone via (210) 353-2222.
What is the average bundled electricity rate for CPS Energy customers?
Consumers of CPS Energy, on average, have an electricity bundled rate 11.22 cents per kilowatt hour (¢/kWh).
What cities does CPS Energy sell electricity in?
CPS Energy supplies in 32 cities throughout the nation including Texas.
What percentage of CPS Energy's electricity is produced using nonrenewable fuels?
CPS Energy produces 99.95% of their electricity from nonrenewable fuel sources.
How many power plants are owned by or associated with CPS Energy?
CPS Energy is associated with or owns 7 power plants.