Milford Electric is a municipally owned organization providing electricity in 10 cities in the state of Iowa including Spirit Lake, Milford, Lake Park, Arnolds Park, and Okoboji. There are 1,215 residential customer accounts, 329 commercial customers and 39 industrial customer accounts served by the provider. Customers of Milford Electric pay an average residential electricity rate of 10.80 cents per kilowatt hour , which is less than both the state and US average prices of 12.68 and 13.33 cents per kilowatt hour, respectively. In 2019 Milford Electric sold 733 megawatt hours to other suppliers via the wholesale market. The electricity sourced by the company is made up of multiple sources of megawatt hours including 5,414 megawatt hours generated at power plants owned by the company and 29,398 megawatt hours purchased on the wholesale electricity market. In 2019, the company made a total of $4,318,000 from business activities relating to the sale and transfer of electricity. They had 8.87% of their revenue come from wholesale electricity sales and 76.66% from retail sales to end users.
About Milford Electric
Patrons of the provider have an average monthly residential electric bill of $109.33. This is 0.43% higher than the Iowa average bill of $108.81. With total emissions of 15,562,649.61 kilograms each year, Milford Electric is the 72nd highest polluting provider in the state and 2330th highest in the US out of 256 and 3511 companies respectively. Ongoing efforts by the company precipitated a reduction in CO2 emission amounts of 72,717.31 kilograms (0.47%). Based on total customers, Milford Electric is the 2222nd largest company out of 3511 electricity companies in the United States.
Power Plant Fuel Types, Emissions & Pollution Factors
Tracking emissions on a per megawatt hour basis shows us the emissions efficiency of a supplier. Milford Electric averages 487.86 kilograms of CO2 emissions per megawatt hour sold. This comes to a total pollution amount from electricity sales of 15,562,649.61 kilograms of CO2 emissions. When it comes to electricity generation, the company's primary fuel is Coal, making up 99.55%, or 3,035.69 megawatt hours, of generation for the provider. With a total of 2 power facilities within their service area, Milford Electric has the 20th most electricity facilities connected to an electricity company out of the 256 providers in the state that we gather data on.
Milford Electric is one of 0 electricity companies in the state who offer net metering to their consumers. This is a positive for any customer potentially installing private solar panels, as net metering allows them to sell their unneeded kilowatt hours back into the grid.
Milford Electric recently reported an annual loss of roughly 3.13% of the electricity that they generate. Loss of energy due to heat dissipation during electricity transmission and other causes is operating in the electricity generation business and providers must report these losses to government agencies who track electricity grid efficiencies. This percentage of energy lost results in them being given a ranking of 114th worst out of 256 companies who report energy loss in Iowa.
Milford Electric Rate & Electric Bills
Milford Electric residential electric rates are highest in January and the highest average bill is in January.
Historical Electric Rates:
987th
10.80¢
Milford Electric's Average residential price per kWh
1593rd
$109.33
Average monthly electric bill for Milford Electric's residential customers
Milford Electric Overview
Company Type:

Municipal

Headquarters:

806 North Avenue
Milford, Iowa 51351
United States of America
Milford Electric Contact
Milford Electric Service
States Served:

Counties Served:

Major Cities Served:

See all cities

Table Of Contents:
Quick Facts About Milford Electric
Milford Electric produces 100.00% of their total electricity production from non-renewable fuel sources. The total electricity produced from non-renewable sources is 3,049.54 megawatt hours, which is 406th most in the nation out of 3511 companies.
With production of 3,049.54 megawatt hours, Milford Electric is ranked 613th for total production of all suppliers in the US.
Milford Electric is 30th out of 256 providers in Iowa for total megawatt hours produced from coal.
Energy Loss
Milford Electric's energy loss due to business operations.
-3.13%
Total Energy Loss
1,064MWh
2043 National Rank
Milford Electric Energy Makeup
Milford Electric Coverage Map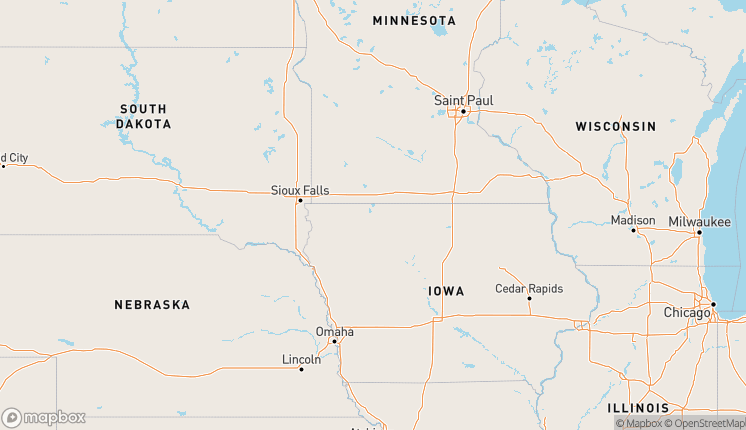 Milford Electric State Coverage
| State | Customers | Sales ($) | State Rank Based On Revenue | % of Provider's Residential Sales in State |
| --- | --- | --- | --- | --- |
| Iowa | 1,583 | 3,310,000 | 69 | 100% |
Milford Electric County Coverage
| County | Population | Providers | Avg. County Rate (¢) | Avg. Electric Bill |
| --- | --- | --- | --- | --- |
| Dickinson County | 17,258 | 6 | 12.33 | $141.23/mo |
Power Plants Owned by Milford Electric
| Plant | City/County | State | Primary Fuel Type | Production (MWh) | Emission (kg) | Emissions/MWh | Toxic Chemical Release | Closing Date |
| --- | --- | --- | --- | --- | --- | --- | --- | --- |
| | Woodbury County | IA | Coal | 861,296.01 | 850,028,709.99 | 986.92 | | |
| | Milford | IA | Distillate Fuel Oil | 35 | 25,780.88 | 736.6 | | |
Milford Electric Fuel Makeup
DISTILLATE FUEL OIL
0.45%
Cities Milford Electric Has Coverage
Arnolds Park, IA
Lake Park, IA
Milford, IA
Okoboji, IA
Orleans, IA
Spirit Lake, IA
Superior, IA
Terril, IA
Wahpeton, IA
West Okoboji, IA
* City coverage generated based on government data. Always verify you can get service from the provider.
Milford Electric Reviews
Write a Review of Milford Electric
Milford Electric FAQ:
How much is the average bill for Milford Electric customers each month?
Milford Electric currently has an average monthly electric bill of $109.33, compared to the Iowa average of $108.81 and the nationwide of $108.81.
What is the average electricity rate for Milford Electric customers?
Milford Electrics current average electricity rate is 10.80 cents per kilowatt hour (¢/kWh), compared to the average Iowa rate of 12.68 cents and the average national rate of 13.33 cents.
What percentage of Milford Electric's electricity is produced using nonrenewable fuel sources?
Milford Electric generates 100.00% of their electricity from nonrenewable fuels.
What is the phone number for Milford Electric?
Milford Electric's customer service phone number is (712) 338-2401
What percentage of Milford Electric's electricity is generated using renewable fuels?
Milford Electric produces 0% of their electricity using renewable fuels.
How many power plants are owned by or associated with Milford Electric?
Milford Electric owns or is associated with 2 power plants.
What cities does Milford Electric supply electricity to?
Milford Electric supplies in 10 cities throughout the country.