Penn Power
Electricity Rates, Plans & Statistics
About Penn Power
Penn Power serves electricity to 6 counties in the state such as the counties of Allegheny County, Butler County, Beaver County, Mercer County, and Lawrence County. The company is an investor owned entity. Penn Power's patrons are billed an average residential electricity price of 14.03 cents per kilowatt hour. This is 1.23% above the state's average rate of 13.86 cents, resulting in the supplier ranking 34th out of 68 companies in Pennsylvania for lowest average electricity price. In 2020 they sold 98.72% of their total megawatt hours disposed to end users (known as retail sales). The purchase of wholesale electricity made up 100.00% of the electricity sourced by the company. In 2020, they made a total of $244,781,100 from business activities relating to the sale and transfer of electricity. They had revenue of $196,973,500 coming from retail sales to end users and $121,000 from sales to the wholesale electricity market.
The nationwide average monthly residential electricity bill is $125.95, while the Penn Power average is 4.78% higher at $131.98 per month. Penn Power ranks 2199th in the US for average monthly bill total. The provider currently does not generate their own electricity. Instead, they must purchase that electricity at wholesale prices from other suppliers and then resell it to end users.
Offering net metering to consumers is a win-win situation for Penn Power and individuals who get their electricity from the company. The purchase of solar panels and alternative electricity sources is often prohibitively priced for private individuals. Net metering allows purchasers of these electricity sources to sell extra wattage back to their electricity supplier, making the installation of these alternative sources more financially friendly.
Penn Power reported an annual loss of about 0.83% of the electricity that they produce. Loss of energy due to heat dissipation during electricity transmission and other causes is a reality of operating in the electricity generation industry and providers are required to report these losses. This percentage of electricity lost earns them a rank of 2nd best out of 116 providers reporting energy loss in the state.
Penn Power Rate & Electric Bills
Penn Power residential electric rates are highest in January and the highest average bill is in July.
Historical Electricity Rates:
2278th
14.03¢
Penn Power's Average residential price per kWh
2199th
$131.98
Average monthly electricity bill for Penn Power's residential customers
Looking for better Electricity or Gas rates?
Find out which plans are best for your home or business in your area and send a change request in minutes.
Find plans in your area
Penn Power Overview
Company Type:

Investor Owned

Parent Company:

First Energy

Headquarters:

1 East Washington Street
New Castle, Pennsylvania 16101
United States of America

CEO:

John W. Somerhalder II
Penn Power Contact
Penn Power Service
States Served:

Counties Served:

Allegheny County
Butler County
Beaver County
Mercer County
Lawrence County

See All Counties

Major Cities Served:

See all cities

Table Of Contents:
Reduce or replace your electricity bill with solar for as low as $0 down and $79/mo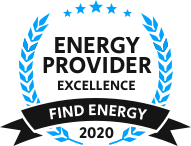 Top 3 Lowest Energy Loss
Ohio, Major Provider Category
Claim Award
Energy Loss
Penn Power's energy loss due to business operations.
-0.83%
Total Energy Loss
13,453MWh
65 National Rank
Penn Power Coverage Map
Penn Power State Coverage
| State | Customers | Sales ($) | State Rank Based On Revenue | % of Provider's Residential Sales in State |
| --- | --- | --- | --- | --- |
| Pennsylvania | 133,185 | 240,195,124 | 9 | 100% |
Penn Power County Coverage
Cities Penn Power Has Coverage
Callery, PA
Clark, PA
Conneaut Lake, PA
Connoquenessing, PA
Darlington, PA
Eastvale, PA
Enon Valley, PA
Fredonia, PA
Harmony, PA
Homewood, PA
Jackson Center, PA
Jamestown, PA
Koppel, PA
New Galilee, PA
New Lebanon, PA
S.N.P.J., PA
Sandy Lake, PA
Sewickley Hills, PA
Sheakleyville, PA
South New Castle, PA
Stoneboro, PA
Valencia, PA
Volant, PA
Wampum, PA
West Middlesex, PA
Wheatland, PA
* City coverage generated based on government data. Always verify you can get service from the provider.
Penn Power Reviews
Write a Review of Penn Power
Penn Power FAQ:
Who is the CEO of Penn Power?
Penn Power's CEO is John W. Somerhalder II.
What is the average bundled bill for Penn Power customers each month?
Customers of Penn Power pay, on average, a monthly bundled bill of $131.98.
What company is Penn Power owned by?
Penn Power is owned by First Energy.
What cities does Penn Power offer service to?
Penn Power supplies to 62 cities in the nation including Pennsylvania.
What is the phone number for Penn Power?
You can reach Penn Power by phone via (800) 720-3600.
What is the average bundled electricity rate for Penn Power customers?
The average bundled price of electricity for consumers of Penn Power is 14.03 cents per kilowatt hour (¢/kWh).
How many counties does Penn Power have customers in to?
There are 6 counties that receive at least some electricity coverage by Penn Power.