Penn Power serves 6 counties and is classified as an investor owned entity. The residential electricity rate for patrons of Penn Power is, on average, 12.65 cents per kilowatt hour . This is lower than both the state and United States average prices of 13.38 and 13.45 cents per kilowatt hour, respectively. In 2020 Penn Power sold 5,363 megawatt hours to other providers via the wholesale market. The electricity they sourced was made up of megawatt hours that they procured by way of wholesale channels. They purchased 1,625,592 megawatt hours on the wholesale market. Their revenue for 2020 from electricity related activities was $244,781,100, with 80.47% coming from retail sales to end users and 0.05% from sales to the wholesale electricity market.
About Penn Power
The state average monthly residential electricity bill is $114.19, while the Penn Power average is 3.47% higher at $118.36 per month. Penn Power ranks 163rd in the state for average monthly bill amount. The company currently does not generate any of the electricity that they sell. Instead, they must purchase that electricity at wholesale rates and then resell it at a higher rate to end customers.
Offering net metering to customers is a win-win situation for Penn Power and citizens who receive their electricity from the company. The purchase of solar panels and alternative electricity sources is often prohibitively priced for individuals. Net metering allows purchasers of these electricity sources to sell unused electricity back to the grid, making the installation of these alternative sources financially possible .
Penn Power reports energy loss of 0.83% of their production from heat dissipation and other causes. This percentage of electricity lost gives them a rank of 2nd best out of 61 companies who report energy loss in the state.
Penn Power Rate & Electric Bills
Penn Power residential electric rates are highest in January and the highest average bill is in May.
Historical Electric Rates:
1944th
12.65¢
Penn Power's Average residential price per kWh
1978th
$118.36
Average monthly electric bill for Penn Power's residential customers
Penn Power Overview
Company Type:

Investor Owned

Parent Company:

First Energy

Headquarters:

29 North 1st Avenue
Corry, Pennsylvania 16407
United States of America

CEO:

Al Clark
Penn Power Contact
Penn Power Service
States Served:

Counties Served:

Allegheny County
Butler County
Beaver County
Mercer County
Lawrence County

See All Counties

Major Cities Served:

See all cities

Table Of Contents: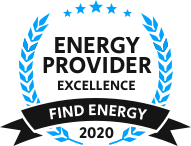 Top 3 Lowest Energy Loss
Ohio, Major Provider Category
Claim Award
Energy Loss
Penn Power's energy loss due to business operations.
-0.83%
Total Energy Loss
13,453MWh
65 National Rank
Penn Power Coverage Map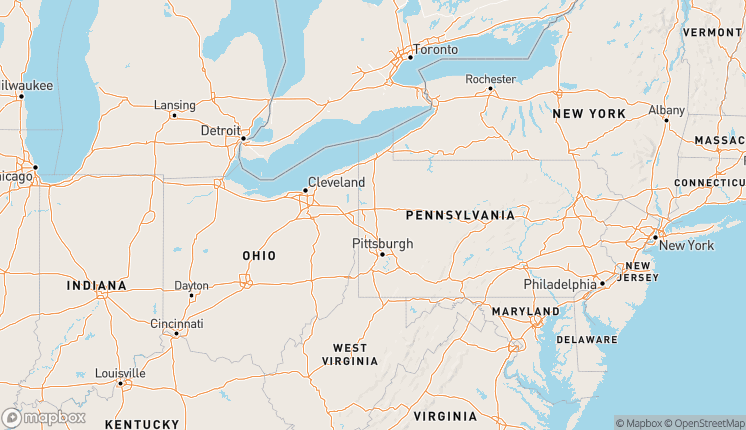 Penn Power State Coverage
| State | Customers | Sales ($) | State Rank Based On Revenue | % of Provider's Residential Sales in State |
| --- | --- | --- | --- | --- |
| Pennsylvania | 128,153 | 194,270,667 | 24 | 100% |
Penn Power County Coverage
Cities Penn Power Has Coverage
Beaver Falls, PA
Bell Acres, PA
Bessemer, PA
Big Beaver, PA
Bradford Woods, PA
Callery, PA
Clark, PA
Conneaut Lake, PA
Connoquenessing, PA
Darlington, PA
Eastvale, PA
Ellport, PA
Ellwood City, PA
Enon Valley, PA
Evans City, PA
Farrell, PA
Franklin Park, PA
Fredonia, PA
Greenville, PA
Grove City, PA
Harmony, PA
Hermitage, PA
Homewood, PA
Jackson Center, PA
Jamestown, PA
Koppel, PA
Mars, PA
Mercer, PA
New Beaver, PA
New Brighton, PA
New Castle, PA
New Galilee, PA
New Lebanon, PA
New Wilmington, PA
Ohioville, PA
Patterson Heights, PA
S.N.P.J., PA
Sandy Lake, PA
Seven Fields, PA
Sewickley Hills, PA
Sharon, PA
Sharpsville, PA
Sheakleyville, PA
South New Castle, PA
Stoneboro, PA
Valencia, PA
Volant, PA
Wampum, PA
West Mayfield, PA
West Middlesex, PA
West View, PA
Wheatland, PA
Zelienople, PA
* City coverage generated based on government data. Always verify you can get service from the provider.
Penn Power Reviews
Write a Review of Penn Power
Penn Power FAQ:
How much is the average bill for Penn Power customers each month?
Penn Power currently has an average monthly electric bill of $118.36, compared to the Pennsylvania average of $114.19 and the nationwide of $114.19.
Who is the CEO of Penn Power?
The CEO of Penn Power is Al Clark.
What is the average electricity rate for Penn Power customers?
Customers of Penn Power, on average, have an electricity rate 12.65 cents per kilowatt hour (¢/kWh).
What company is Penn Power owned by?
Penn Power is owned by First Energy.
What is the phone number for Penn Power?
You can reach Penn Power by phone via (814) 664- 2906 .
How many counties does Penn Power supply electricity in?
There are 6 counties that receive at least some electricity coverage by Penn Power.
What cities does Penn Power offer service in?
Penn Power serves electricity to 53 cities.