Potomac Edison
Electricity Rates, Plans & Statistics
About Potomac Edison
Potomac Edison is an investor owned company operating in 2 states in the nation. The residential electricity rate for consumers of Potomac Edison is, on average, 10.64 cents per kilowatt hour, which is, luckily, 24.59% less than the average US price of 14.11 cents. The company had total sales and disposition of 8,160,641 megawatt hours in 2020, of which 86.02% were via retail sales. The electricity generated in the company's power plants made up 3,720,122 of the megawatt hours sourced by the company. The purchase of wholesale electricity made up an additional 4,440,519 megawatt hours. Their total revenue for 2020 from electricity related activities was $814,909,300, with 3.24% coming from wholesale electricity sales and 84.27% from retail sales to end users.
The nationwide average monthly residential electricity bill is $125.95, while the Potomac Edison average is 1.41% below at $124.18 per month. This is the 1956th lowest average monthly bill amount for a supplier in the US. Electricity generation is not part of the Potomac Edison business model, as they purchase electricity at wholesale rates from other companies and then resell to their end users.
Potomac Edison gives their customers the ability to participate in net metering. This makes it cheaper for residents in the area to install solar and other alternative electricity options as they have the ability to sell excess kilowatt hours back into the grid.
Loss of electricity from heat dissipation while transmitting electricity and other causes is a reality of operating in the electricity generation business. Providers must report these losses to government agencies who track electricity grid efficiencies. Potomac Edison recently reported an annual loss of around 1.80% of the electricity that they generate. The countrywide energy loss average is 2.76%, giving Potomac Edison a rank of 172nd best out of 3509 providers reporting energy loss in the country.
Potomac Edison Rate & Electric Bills
Potomac Edison residential electric rates are highest in January and the highest average bill is in January.
Historical Electricity Rates:
753rd
10.64¢
Potomac Edison's Average residential price per kWh
1956th
$124.18
Average monthly electricity bill for Potomac Edison's residential customers
Looking for better Electricity or Gas rates?
Find out which plans are best for your home or business in your area and send a change request in minutes.
Find plans in your area
Potomac Edison Overview
Company Type:

Investor Owned

Parent Company:

First Energy

Headquarters:

Grant County Airport-W99
Landes Station, West Virginia 26847
United States of America

CEO:

Steven E. Strah
Potomac Edison Contact
Potomac Edison Service
States Served:

Counties Served:

Montgomery County
Howard County
Frederick County
Carroll County
Washington County

See All Counties

Major Cities Served:

See all cities

Table Of Contents:
Reduce or replace your electricity bill with solar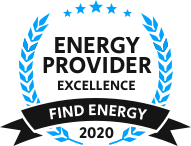 Top 3 Lowest Average Residential Monthly Bill
West Virginia, Major Provider Category
Claim Award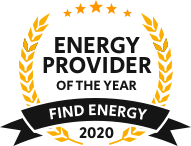 Lowest Residential Electricity Rate
West Virginia, Major Provider Category
Claim Award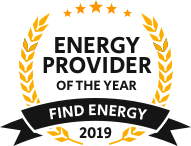 Lowest Residential Electricity Rate
West Virginia, Major Provider Category
Claim Award
Energy Loss
Potomac Edison's energy loss due to business operations.
-1.80%
Total Energy Loss
147,185MWh
172 National Rank
Potomac Edison Coverage Map
Potomac Edison State Coverage
| State | Customers | Sales ($) | State Rank Based On Revenue | % of Provider's Residential Sales in State |
| --- | --- | --- | --- | --- |
| Maryland | 247,538 | 422,777,117 | 5 | 62.62% |
| West Virginia | 150,312 | 331,515,038 | 6 | 37.38% |
Potomac Edison County Coverage
| County | Population | Providers | Avg. County Rate (¢) | Avg. Electric Bill |
| --- | --- | --- | --- | --- |
| Allegany County | 68,106 | 39 | 14.63 | $136.43/mo |
| Berkeley County | 122,076 | 1 | 10.18 | $127.48/mo |
| Carroll County | 172,891 | 49 | 15.51 | $138.40/mo |
| Frederick County | 271,717 | 40 | 14.63 | $136.42/mo |
| Garrett County | 28,806 | 39 | 14.63 | $136.43/mo |
| Grant County | 10,976 | 2 | 10.41 | $121.13/mo |
| Hampshire County | 23,093 | 1 | 10.18 | $127.48/mo |
| Hardy County | 14,299 | 1 | 10.18 | $127.48/mo |
| Howard County | 332,317 | 49 | 15.72 | $138.88/mo |
| Jefferson County | 57,701 | 1 | 10.18 | $127.48/mo |
Cities Potomac Edison Has Coverage
Accident, MD
Barnesville, MD
Barton, MD
Bolivar, WV
Burkittsville, MD
Carpendale, WV
Clear Spring, MD
Deer Park, MD
Friendsville, MD
Funkstown, MD
Harpers Ferry, WV
Hedgesville, WV
Kitzmiller, MD
Loch Lynn Heights, MD
Luke, MD
Midland, MD
Paw Paw, WV
Piedmont, WV
Ridgeley, WV
Rosemont, MD
Sharpsburg, MD
Shepherdstown, WV
Union Bridge, MD
* City coverage generated based on government data. Always verify you can get service from the provider.
Potomac Edison Reviews
Write a Review of Potomac Edison
Potomac Edison FAQ:
How much is the average bundled bill for Potomac Edison customers each month?
Consumers of Potomac Edison pay, on average, a monthly bundled bill of $124.18.
What is the phone number for Potomac Edison?
The Potomac Edison phone number is (800) 686-0011.
How many states does Potomac Edison supply electricity in?
Potomac Edison offers service in 2 states.
What company is Potomac Edison owned by?
First Energy is the owner of Potomac Edison.
How many counties does Potomac Edison supply electricity to?
Potomac Edison provides electricity to customers in 14 counties throughout the US.
What is the average BUNDLED electricity rate for Potomac Edison customers?
Potomac Edison's current average BUNDLED electricity rate is 10.64 cents per kilowatt hour (¢/kWh), compared to the average United States BUNDLED rate of 14.11 cents.
Who is the CEO of Potomac Edison?
Steven E. Strah is the current CEO of Potomac Edison.
What cities does Potomac Edison have customers in in?
Potomac Edison serves 88 cities.