Provider Power Mass
Electricity Rates, Plans & Statistics
Spike in Electricity Bill?
Get Solar for less than your cell phone bill
About Provider Power Mass
Provider Power Mass provides electricity to 14 counties and is considered a retail power marketer. Electricity providers must regularly report the number of customers they have to government agencies. On the most recent reports the provider reported a total of 11,640 customers receiving electricity from the company. Exactly 10,882 of these are residential accounts and 758 are commercial accounts. The average electricity only residential price for Provider Power Mass is approximately 14.03 cents per kilowatt hour, which is 68.11% higher than the national average electricity only rate of 8.34 cents. In 2021 Provider Power Mass sold 112,126 megawatt hours via retail sales to end users. During the same timeframe, Provider Power Mass purchased 119,654 megawatt hours by way of the wholesale electricity market. The total revenue of Provider Power Mass in 2021 was $14,929,000, which was earned entirely through electricity sales to retail customers.
Customers of the supplier have an average monthly residential electricity only bill of $75.81. This is 6.00% more than the state average of $72.19. The company is not associated with any electricity production plants and all of the electricity that they sell to their consumers must be purchased from other companies.
Providers routinely report energy lost through electricity transmission to government agencies who track infrastructure efficiencies. Provider Power Mass recently reported a loss of 6.29% of the electricity generation amount. This percentage of loss gives them a ranking of 10th best out of 71 suppliers who report energy loss in the state.
Provider Power Mass Rate & Electric Bills
Provider Power Mass residential electric rates are highest in January and the highest average bill is in December.
Historical Electricity Rates:
212th
14.03¢
Provider Power Mass' Average residential price per kWh
147th
$75.81
Average monthly electricity bill for Provider Power Mass' residential customers
Looking for better Electricity or Gas rates?
Find out which plans are best for your home or business in your area and send a change request in minutes.
Find plans in your area
Provider Power Mass Overview
Company Type:

Retail Power Marketer

Parent Company:

Provider Power

Headquarters:

12140 Wickchester Lane Suite 100 Houston
Houston, Texas 77079
United States of America

CEO:

Emile Clavet
Provider Power Mass Contact
Provider Power Mass Service
States Served:

Counties Served:

Middlesex County
Worcester County
Essex County
Suffolk County
Norfolk County

See All Counties

Major Cities Served:

See all cities

Table Of Contents:
Provider Power Mass Plans
Provider Power Mass offers a total of 0 plans for electricity. Plans are subject to change at any time and these may not be the plans currently offered.
Most Popular Provider Power Mass Plans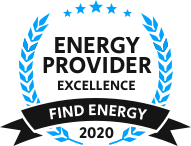 Top 3 Lowest Energy Loss
Maine, Mid-Sized Provider Category
Claim Award
Energy Loss
Provider Power Mass' energy loss due to business operations.
-6.29%
Total Energy Loss
7,528MWh
1210 National Rank
Provider Power Mass Coverage Map
Provider Power Mass State Coverage
| State | Customers | Sales ($) | State Rank Based On Revenue | % of Provider's Residential Sales in State |
| --- | --- | --- | --- | --- |
| Massachusetts | 11,640 | 14,929,000 | 31 | 100% |
Provider Power Mass County Coverage
| County | Population | Providers | Avg. County Rate (¢) | Avg. Electric Bill |
| --- | --- | --- | --- | --- |
| Barnstable County | 227,942 | 35 | 27.27 | $156.57/mo |
| Berkshire County | 129,089 | 35 | 27.04 | $155.00/mo |
| Bristol County | 576,070 | 38 | 26.90 | $157.21/mo |
| Dukes County | 20,277 | 34 | 26.26 | $148.44/mo |
| Essex County | 804,598 | 43 | 27.43 | $163.62/mo |
| Franklin County | 71,085 | 35 | 27.16 | $155.85/mo |
| Hampden County | 466,265 | 40 | 26.66 | $152.50/mo |
| Hampshire County | 161,810 | 36 | 26.85 | $153.62/mo |
| Middlesex County | 1,623,411 | 44 | 26.76 | $152.65/mo |
| Nantucket County | 13,795 | 34 | 27.63 | $164.47/mo |
Cities Provider Power Mass Has Coverage
* City coverage generated based on government data. Always verify you can get service from the provider.
Provider Power Mass Reviews
Write a Review of Provider Power Mass
Provider Power Mass FAQ:
What is the phone number for Provider Power Mass?
The Provider Power Mass phone number is (888) 386-4080.
What is the average energy electricity rate for Provider Power Mass customers?
Provider Power Mass' current average energy electricity rate is 14.03 cents per kilowatt hour (¢/kWh), compared to the average Massachusetts energy rate of 11.77 cents and the average national rate of 8.34 cents.
What cities does Provider Power Mass have customers in to?
Provider Power Mass supplies to 216 cities throughout the nation including Massachusetts.
Who is the CEO of Provider Power Mass?
Emile Clavet is the current CEO of Provider Power Mass.
How much is the average energy bill for Provider Power Mass customers each month?
Provider Power Mass currently has an average monthly energy electric bill of $75.81, compared to the Massachusetts average of $72.19 and the national of $72.19 for energy service.
Does Provider Power Mass have a parent company?
Provider Power Mass is a subsidiary of Provider Power.
How many counties does Provider Power Mass offer service to?
Provider Power Mass sells electricity to customers in 14 counties.