American Electric Power
Electricity Rates, Plans & Statistics
Electricity Bill Over $80?
Go Solar for as low as $0 down and $79/mo and reduce or replace your electric bill
About American Electric Power
American Electric Power is an investor owned entity with headquarters in Columbus, Ohio and providing power to customers in 20 states in the US. Consumers of American Electric Power purchase electricity for, on average, 14.53 cents per kilowatt hour, which is 2.08% below the average nationwide price of 14.84 cents. The company sold 125,678,080.36 megawatt hours via retail sales in 2021. The megawatt hours sourced by the provider came from a mixture of electricity production from electricity facilities owned by American Electric Power and additional megawatt hours that they purchased by way of the wholesale electricity market. In 2021 the company had total electricity related revenue of $17,193,074,874.8, with 67.64% from retail sales and 11.87% from wholesale electricity sales.
The average residential electric bill for a consumer of American Electric Power is $151.26 per month, while the US average is $131.84. Consumers of the provider pay 14.74% more compared to other citizens of the nation. Solar fields associated with the supplier generate 973,763.5 megawatt hours, which is 0.93% of their total production capacity. Wind turbines operated by the company generate 4,834,936.88 megawatt hours, or 4.62% of the total electricity production by the provider. The company generates 98,332,850.1 megawatt hours from non-renewable fuel types each year. This makes them 12th out of 3509 providers in the nation.
Consumers of American Electric Power can participate in net metering, which is a positive for both parties. Net metering allows private citizens to sell electricity back to the grid, making the installation of solar and other electricity sources a cheaper endeavor.
Energy loss is part of the process when dealing with electricity transmission. American Electric Power currently averages a loss of approximately 4.75% of the total electricity they generate. American Electric Power's energy loss numbers place them at of 34th best out of 3509 in the country.
American Electric Power Rate & Electric Bills
American Electric Power residential electric rates are highest in January and the highest average bill is in November.
Historical Electricity Rates:
2302nd
14.53¢
American Electric Power's Average residential price per kWh
2535th
$151.26
Average monthly electricity bill for American Electric Power's residential customers
American Electric Power Overview
American Electric Power Contact
American Electric Power Service
Outage Phone:

(800) 277-2177
States Served:

Counties Served:

Bexar County
Franklin County
Hidalgo County
Tulsa County
Cameron County

See All Counties

Major Cities Served:

See all cities

Table Of Contents:
Reduce or replace your electricity bill with solar
Quick Facts About American Electric Power
Roughly 0.58% of American Electric Power's total electricity comes from the use of hydroelectric power.
American Electric Power produces 6,417,785.38 megawatt hours (or 6.13% of their total generation) from the use of renewable fuel sources in their power generation facilities.
American Electric Power ranks 42nd in the US out of 3509 suppliers for total electricity production from natural gas.
American Electric Power is the 12th highest generator of electricity in the country out of 3509 providers, producing 104,750,445.47 megawatt hours.
American Electric Power produces 15.86% of their total megawatt hour production from nuclear power, for a total of 16,616,337 megawatt hours.
By megawatt hours generated, American Electric Power is the 12th largest supplier out of 3509 in the nation.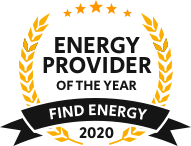 Highest Ratio of Renewable Electricity
California, Major Provider Category
Claim Award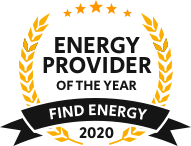 Highest Ratio of Renewable Electricity
Hawaii, Major Provider Category
Claim Award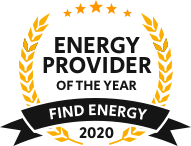 Highest Ratio of Renewable Electricity
Texas, Major Provider Category
Claim Award
Energy Loss
American Electric Power's energy loss due to business operations.
-4.75%
Total Energy Loss
7,864,119MWh
926 National Rank
American Electric Power Energy Makeup
American Electric Power Coverage Map
American Electric Power State Coverage
| State | Customers | Sales ($) | State Rank Based On Revenue | % of Provider's Residential Sales in State |
| --- | --- | --- | --- | --- |
| Arkansas | 125,422 | 396,539,038 | 3 | 2.64% |
| Colorado | 1 | 218,000 | 75 | |
| Connecticut | 1 | 534,000 | 26 | |
| Delaware | 1,075 | 6,939,500 | 16 | |
| District of Columbia | 251 | 1,054,900 | 36 | |
| Illinois | 1 | 95,000 | 79 | |
| Indiana | 476,653 | 1,728,014,394 | 5 | 11.69% |
| Kentucky | 163,998 | 694,480,806 | 4 | 5.31% |
| Louisiana | 234,524 | 778,003,698 | 4 | 6.74% |
| Maryland | 4,304 | 75,059,900 | 12 | 1.13% |
American Electric Power County Coverage
| County | Population | Providers | Avg. County Rate (¢) | Avg. Electric Bill |
| --- | --- | --- | --- | --- |
| Adams County | 35,685 | 3 | 14.95 | $163.52/mo |
| Adams County | 27,564 | 57 | 16.54 | $142.55/mo |
| Albemarle County | 111,438 | 6 | 13.57 | $154.63/mo |
| Allen County | 381,839 | 4 | 15.15 | $142.24/mo |
| Allen County | 102,462 | 57 | 16.54 | $142.58/mo |
| Amherst County | 31,381 | 6 | 13.49 | $151.62/mo |
| Appomattox County | 16,039 | 6 | 13.43 | $150.79/mo |
| Aransas County | 24,149 | 52 | 10.59 | $109.04/mo |
| Archer County | 8,616 | 58 | 10.58 | $108.59/mo |
| Ashland County | 52,658 | 60 | 15.73 | $129.62/mo |
Power Plants Owned by American Electric Power
| Plant | City/County | State | Primary Fuel Type | Production (MWh) | Emission (kg) | Emissions/MWh | Toxic Chemical Release | Closing Date |
| --- | --- | --- | --- | --- | --- | --- | --- | --- |
| | Berrien County | MI | Nuclear | 16,616,337 | | | | |
| | Jefferson County | OH | Coal | 10,825,626.98 | 9,870,316,881.35 | 911.75 | | |
| | Putnam County | WV | Coal | 6,672,993.02 | 6,453,369,512.39 | 967.09 | | |
| | Madison | IN | Coal | 5,703,294 | 5,723,229,821.94 | 1,003.5 | | |
| | Gallia County | OH | Coal | 5,128,280.01 | 4,980,303,888.55 | 971.15 | | |
| | Mason County | WV | Coal | 4,905,186 | 4,595,184,904.65 | 936.8 | | |
| | Rogers County | OK | Coal | 4,542,604.02 | 3,502,184,026.25 | 770.96 | | |
| | Muskingum County | OH | Natural Gas | 4,459,529 | 1,616,840,552.74 | 362.56 | | |
| | Titus County | TX | Coal | 4,239,776.02 | 4,702,771,233.37 | 1,109.2 | | |
| | Spencer County | IN | Coal | 3,909,047.99 | 5,728,526,498.25 | 1,465.45 | | |
American Electric Power Fuel Makeup
Cities American Electric Power Has Coverage
Adair, OK
Adamsville, OH
Addington, OK
Adena, OH
Afton, OK
Agua Dulce, TX
Alba, TX
Albion, OK
Alderson, OK
Alex, OK
Alexandria, OH
Alger, OH
Allen, OK
Allen, KY
Alpena, AR
Amber, OK
Amesville, OH
Amsterdam, OH
Anacoco, LA
Anawalt, WV
Annona, TX
Ansted, WV
Antioch, OH
Antoine, AR
Apache, OK
Arapaho, OK
Arcadia, OH
Arp, TX
Ashland, LA
Ashland, OK
Athalia, OH
Athens, WV
Atlanta, LA
Attica, OH
Atwood, OK
Austwell, TX
Avant, OK
Avilla, IN
Avoca, AR
Bailey Lakes, OH
Bainbridge, OH
Bairdstown, OH
Baltic, OH
Bancroft, WV
Bangor, MI
Barnhill, OH
Barnsdall, OK
Baroda, MI
Batesville, OH
Bayside, TX
Bayview, TX
Beallsville, OH
Bearden, OK
Beaver, AR
Beaverdam, OH
Beech Bottom, WV
Beggs, OK
Belcher, LA
Belle, WV
Bellefonte, KY
Belmont, OH
Belmore, OH
Ben Lomond, AR
Benjamin, TX
Benton, LA
Benton Ridge, OH
Benwood, WV
Bergholz, OH
Bernice, OK
Berrien Springs, MI
Bessie, OK
Bethany, WV
Bethel Heights, AR
Bettsville, OH
Bienville, LA
Big Cabin, OK
Big Wells, TX
Binger, OK
Blackey, KY
Blanket, TX
Bloomburg, TX
Bloomdale, OH
Bloomingdale, OH
Bloomville, OH
Blountsville, IN
Blue Eye, AR
Blue Mountain, AR
Bluff City, TN
Bluff City, AR
Bodcaw, AR
Bonanza, AR
Boones Mill, VA
Bowerston, OH
Bradley, OK
Bradshaw, WV
Bramwell, WV
Bray, OK
Brice, OH
Bridge Creek, OK
Bridgeport, OK
Bromide, OK
Brookside, OH
Broughton, OH
Bryant, IN
Bryceland, LA
Buchanan, VA
Buchtel, OH
Buckhorn, KY
Buckland, OH
Buffalo, WV
Buffalo Gap, TX
Burgoon, OH
Butler, OK
Cairo, OH
Cale, AR
Calvin, OK
Calvin, LA
Cameron, WV
Canadian, OK
Canal Winchester, OH
Caney, OK
Canute, OK
Carbon, TX
Carter, OK
Cashion Community, TX
Castle, OK
Castor, LA
Caulksville, AR
Cave Springs, AR
Cecil, OH
Cedar Bluff, VA
Cedar Grove, WV
Cement, OK
Centerton, AR
Centerville, OH
Centrahoma, OK
Central City, AR
Chapmanville, WV
Chatfield, OH
Chattanooga, OK
Chauncey, OH
Chelsea, OK
Chesapeake, WV
Chesapeake, OH
Cheshire, OH
Chesterfield, IN
Chesterhill, OH
Christine, TX
Clarence, LA
Clarksburg, OH
Clarksville City, TX
Clearview, WV
Clearview, OK
Clendenin, WV
Cleveland, VA
Clinchco, VA
Clinchport, VA
Cloverdale, OH
Coalton, OH
Coloma, MI
Colony, OK
Como, TX
Conesville, OH
Converse, IN
Converse, LA
Coolville, OH
Cooperton, OK
Corn, OK
Corning, OH
Cotton Valley, LA
Cove, AR
Creola, LA
Crowder, OK
Crown City, OH
Cullen, LA
Cumberland, OH
Custer City, OK
Cygnet, OH
Cyril, OK
Daisy, AR
Daleville, IN
Damascus, VA
Davidson, OK
Davy, WV
De Kalb, TX
Decatur, MI
Decatur, AR
Deersville, OH
Delbarton, WV
Delight, AR
Dellroy, OH
Deport, TX
Detroit, TX
Devol, OK
Dewar, OK
Dexter City, OH
Dibble, OK
Dill City, OK
Dillonvale, OH
Disney, OK
Dixie Inn, LA
Domino, TX
Douglassville, TX
Doyline, LA
Driscoll, TX
Dry Prong, LA
Dubberly, LA
Duffield, VA
Dunbar, WV
Dungannon, VA
Dunkirk, OH
Dupont, OH
Eakly, OK
East Bank, WV
East Duke, OK
East Mountain, TX
East Sparta, OH
Easton, TX
Eaton, IN
Edom, TX
Eldorado, OK
Eleanor, WV
Elgin, OH
Elkins, AR
Elm Springs, AR
Elmendorf, TX
Elmer, OK
Empire, OH
Empire City, OK
Erin Springs, OK
Eureka Springs, AR
Fair Oaks, OK
Fairmount, IN
Fairview, OH
Falls City, TX
Fanshawe, OK
Faxon, OK
Fincastle, VA
Fisher, LA
Fleming-Neon, KY
Fletcher, OK
Flushing, OH
Fort Cobb, OK
Fort Gay, WV
Fort Jennings, OH
Foss, OK
Fowlerton, IN
Foyil, OK
Fredericksburg, OH
Freeport, OH
Friendship, OK
Fruitvale, TX
Fulton, OH
Fulton, AR
Fultonham, OH
Galena, OH
Gann, OH
Garfield, AR
Garland, AR
Garvin, OK
Gaston, IN
Gateway, AR
Gauley Bridge, WV
Gentry, AR
Georgetown, LA
Geronimo, OK
Gerty, OK
Gilbert, WV
Gilboa, OH
Gillham, AR
Gilliam, LA
Glandorf, OH
Glasgow, WV
Glen Lyn, VA
Glenford, OH
Glenmont, OH
Goldonna, LA
Gorman, TX
Goshen, AR
Gotebo, OK
Grabill, IN
Gracemont, OK
Grand Cane, LA
Grand Lake Towne, OK
Granjeno, TX
Grannis, AR
Gratiot, OH
Gravette, AR
Grayson, OK
Graysville, OH
Greenland, AR
Greenup, KY
Grover Hill, OH
Hackett, AR
Haileyville, OK
Hall Summit, LA
Handley, WV
Hanging Rock, OH
Hanna, OK
Harpster, OH
Harrisburg, OH
Harrisville, OH
Harrod, OH
Hartford, AR
Hartford, OH
Hartford City, WV
Hartshorne, OK
Harwood, TX
Hastings, OK
Haviland, OH
Hawley, TX
Headrick, OK
Heflin, LA
Hemlock, OH
Henderson, WV
Highfill, AR
Highland, OH
Hills and Dales, OH
Hitchita, OK
Hoffman, OK
Hollister, OK
Holloway, OH
Holmesville, OH
Hooks, TX
Hoot Owl, OK
Hornbeck, LA
Horntown, OK
Hosston, LA
Howe, OK
Hoytville, OH
Huntington, AR
Huxley, TX
Hydro, OK
IXL, OK
Iaeger, WV
Ida, LA
Impact, TX
Indian Lake, TX
Indian Village, IN
Indianola, OK
Ingleside on the Bay, TX
Inola, OK
Irondale, OH
Jacksonville, OH
Jamestown, LA
Jenera, OH
Jenks, OK
Jerry City, OH
Jerusalem, OH
Jewett, OH
Joaquin, TX
Johnson, AR
Jonesboro, IN
Junction City, OH
Kaw City, OK
Keachi, LA
Kermit, WV
Keystone, WV
Killbuck, OH
Kimball, WV
Kinta, OK
Kiowa, OK
Kirby, OH
Kirkersville, OH
La Paz, IN
La Ward, TX
Lafayette, OH
Lake City, TX
Lakeport, TX
Lakeview, TX
Lakeville, IN
Lamar, OK
Langley, OK
Latty, OH
Laurelville, OH
Lavaca, AR
Lawn, TX
Le Flore, OK
Leary, TX
Leedey, OK
Leesville, OH
Lenapah, OK
Leo-Cedarville, IN
Leon, WV
Lester, WV
Lewisville, OH
Lincoln, AR
Little Flock, AR
Lone Wolf, OK
Longstreet, LA
Lookeba, OK
Lore City, OH
Losantville, IN
Lotsee, OK
Loveland, OK
Lowell, AR
Lowell, OH
Lower Salem, OH
Lucky, LA
Lueders, TX
Lynn, IN
Mabscott, WV
Macksburg, OH
Man, WV
Manitou, OK
Mansfield, AR
Marble Cliff, OH
Marengo, OH
Marietta, TX
Marmet, WV
Marseilles, OH
Martha, OK
Martin, KY
Martinsburg, OH
Matamoras, OH
Matewan, WV
Matoaka, WV
Matthews, IN
Maud, TX
McCaskill, AR
McCurtain, OK
McGuffey, OH
McNab, AR
Meadow Bridge, WV
Medicine Park, OK
Megargel, TX
Melrose, OH
Meyers Lake, OH
Middle Point, OH
Midland, AR
Midvale, OH
Miller's Cove, TX
Millersport, OH
Millerton, OK
Milton, WV
Miltonsburg, OH
Mineral City, OH
Mitchell Heights, WV
Mobeetie, TX
Modoc, IN
Monroe, IN
Monroeville, IN
Mooringsport, LA
Morral, OH
Morrison Bluff, AR
Morristown, OH
Moulton, TX
Mount Blanchard, OH
Mount Cory, OH
Mount Eaton, OH
Mount Enterprise, TX
Mount Etna, IN
Mount Hope, WV
Mount Lebanon, LA
Mount Pleasant, OH
Mount Victory, OH
Mountain Park, OK
Mowrystown, OH
Murray City, OH
Mustang Ridge, TX
Nash, TX
Nashville, OH
Natchez, LA
Nellie, OH
Nesbitt, TX
New Alexandria, OH
New Alluwe, OK
New Athens, OH
New Berlin, TX
New Bloomington, OH
New Buffalo, MI
New Carlisle, IN
New Chapel Hill, TX
New Cumberland, WV
New London, TX
New Riegel, OH
New Straitsville, OH
New Washington, OH
Niederwald, TX
Ninnekah, OK
Nitro, WV
Noble, LA
Noonday, TX
Norge, OK
North Robinson, OH
Northfork, WV
Norwich, OH
O'Brien, TX
Oak Grove, AR
Oakhaven, AR
Oakvale, WV
Ochelata, OK
Ogden, AR
Oil City, LA
Old Washington, OH
Omaha, TX
Oologah, OK
Orestes, IN
Osage, OK
Osceola, IN
Ottoville, OH
Otway, OH
Ozan, AR
Parker City, IN
Parral, OH
Patmos, AR
Patterson, OH
Pax, WV
Pea Ridge, AR
Pensacola, OK
Petronilla, TX
Phillips, OK
Philo, OH
Pine Grove, WV
Pineville, WV
Pittsburg, OK
Plain Dealing, LA
Plainfield, OH
Pleasant City, OH
Pleasant Hill, LA
Pleasant Valley, TX
Pleasantville, OH
Poca, WV
Pocahontas, VA
Pocasset, OK
Point Comfort, TX
Poneto, IN
Port Washington, OH
Portage, OH
Porter, OK
Pound, VA
Powhatan, LA
Prairie Grove, AR
Pratt, WV
Proctorville, OH
Progreso Lakes, TX
Provencal, LA
Prue, OK
Putnam, TX
Quaker City, OH
Queen City, TX
Quinton, OK
Quinwood, WV
Rainelle, WV
Ramona, OK
Rangerville, TX
Rarden, OH
Ratcliff, AR
Rawson, OH
Rayland, OH
Red Lick, TX
Redbird, OK
Reklaw, TX
Rendville, OH
Rhodell, WV
Rich Creek, VA
Richmond, OH
Ridgeville, IN
Ridgeway, OH
Rising Star, TX
Riverlea, OH
Robeline, LA
Rocky, OK
Rodessa, LA
Rome, OH
Roosevelt, OK
Roseland, IN
Rosepine, LA
Roswell, OH
Rupert, WV
Rush Springs, OK
Rushville, OH
Rutland, OH
Salamonia, IN
Salina, OK
Saline, LA
San Patricio, TX
San Perlita, TX
Sand Springs, OK
Sarahsville, OH
Saratoga, IN
Sarepta, LA
Savanna, OK
Savannah, OH
Sawyer, OK
Schulter, OK
Scotland, TX
Scott, OH
Scottsville, VA
Scottsville, TX
Scranton, AR
Seaman, OH
Selma, TX
Selma, IN
Senecaville, OH
Shamrock Lakes, IN
Shawnee, OH
Shawnee Hills, OH
Sherrodsville, OH
Sherwood, OH
Shidler, OK
Shongaloo, LA
Sikes, LA
Siloam Springs, AR
Simpson, LA
Sinking Spring, OH
Smiley, TX
Smithers, WV
Smithfield, OH
Smithfield, WV
Soper, OK
Sophia, WV
South Mansfield, LA
South Salem, OH
South Shore, KY
South Webster, OH
Sparta, OH
Spavinaw, OK
Sperry, OK
Sportsmen Acres, OK
Springtown, AR
St. Joe, IN
St. Louisville, OH
Stafford, OH
Stanley, LA
Staples, TX
Sterling, OK
Stevensville, MI
Stidham, OK
Stone Creek, OH
Strang, OK
Stratton, OH
Strong City, OK
Stuart, OK
Subiaco, AR
Sugar Grove, OH
Sugden, OK
Sulphur Springs, AR
Summitville, IN
Summitville, OH
Surgoinsville, TN
Swayzee, IN
Sweetser, IN
Sylvester, WV
Syracuse, OH
Talala, OK
Talihina, OK
Tatum, TX
Terral, OK
Texola, OK
Three Oaks, MI
Thurmond, WV
Thurston, OH
Tira, TX
Tiro, OH
Tollette, AR
Tontitown, AR
Toyah, TX
Trent, TX
Triadelphia, WV
Trimble, OH
Troutdale, VA
Troutville, VA
Tullahassee, OK
Tullos, LA
Tuscola, TX
Uhland, TX
Uncertain, TX
Union City, OK
Union Grove, TX
Uniondale, IN
Valley Grove, WV
Valley Park, OK
Valleyview, OH
Van Buren, IN
Van Buren, OH
Vandalia, MI
Vandervoort, AR
Vanlue, OH
Venedocia, OH
Vera, OK
Vera Cruz, IN
Verden, OK
Vinton, OH
Vivian, LA
Waldo, OH
Wann, OK
Wapanucka, OK
Warren City, TX
Warsaw, OH
Washington, AR
Watauga, TN
Watervliet, MI
Wayland, KY
Wayne, WV
Waynesburg, OH
Webb City, OK
Weinert, TX
West Fork, AR
West Leipsic, OH
West Logan, WV
West Rushville, OH
Wharton, OH
Whitesville, WV
Wilkesville, OH
Williamstown, WV
Willisville, AR
Wilmot, OH
Wilson, OH
Wilton, AR
Windsor Heights, WV
Windthorst, TX
Winona, TX
Winslow, AR
Winthrop, AR
Wister, OK
Woodburn, IN
Worthington, KY
Wren, OH
Wright City, OK
Wurtland, KY
Wynona, OK
Yantis, TX
Yorkville, OH
Zaleski, OH
Zanesville, IN
Zoar, OH
* City coverage generated based on government data. Always verify you can get service from the provider.
American Electric Power Reviews
Write a Review of American Electric Power
American Electric Power FAQ:
Who is the CEO of American Electric Power?
Nicholas K. Akins is the CEO of American Electric Power.
Does American Electric Power have any subsidiary companies?
American Electric Power owns Indiana Michigan Power, AEP Texas, Appalachian Power Company, Wheeling Power Company, Public Service Company of Oklahoma, AEP Ohio, Kentucky Power, AEP Energy, Southwestern Electric Power Company, and AEP Onsite Partners.
What percentage of American Electric Power's electricity is generated using renewable fuel types?
American Electric Power generates 6.13% of their electricity from renewable fuel types.
How much is the average bundled bill for American Electric Power customers each month?
Consumers of American Electric Power pay, on average, a monthly bundled bill of $151.26.
How many states does American Electric Power provider electricity in?
American Electric Power sells electricity to customers in 20 states in the US including Texas, New York, Pennsylvania, Illinois, and Ohio.
What percentage of American Electric Power's electricity is generated from nonrenewable fuel sources?
American Electric Power produces 93.87% of their electricity from nonrenewable fuel sources.
What is the phone number for American Electric Power?
You can reach American Electric Power by phone via (614) 716-1000.
How many counties does American Electric Power supply electricity in?
American Electric Power sells electricity to customers in 361 counties.
What cities does American Electric Power have customers in in?
American Electric Power provides electricity to 1650 cities.
How many power plants are owned by or associated with American Electric Power?
American Electric Power owns or is associated with 103 power plants.
What is the average BUNDLED electricity rate for American Electric Power customers?
The average BUNDLED price of electricity for consumers of American Electric Power is 14.53 cents per kilowatt hour (¢/kWh).