APG&E
Electricity Rates, Plans & Statistics
High Power Bills?
Get Solar for as low as $79/mo
Get Quote
About APG&E
APG&E is a retail power marketer, which is a company that operates in deregulated electricity markets where consumers can purchase electricity from many different providers. Presently, 35,367 consumers receive their electricity from the provider. These customers are a mix of 45.65% commercial properties and 54.35% residential customer accounts. On average, APG&E charges their patrons a residential electricity price of 6.49 cents per kilowatt hour, which is 52.55% lower than the nationwide average of 13.67. A total of 1,829,440 megawatt hours were sold to retail customers in 2020 by the supplier. The electricity sourced by APG&E is made up primarily of megawatt hours they purchased on the wholesale electricity market. This category makes up 100.00% of all electricity sourced by the company. They made $110,014,000 in total revenue in 2020 through retail electricity sales alone.
The average residential power bill for a consumer of APG&E is $88.41, while the nationwide average is $120.97. The company currently does not produce their own electricity. Instead, they must purchase that electricity at wholesale rates and then resell it to end users.
Energy loss is just part of the process when dealing with electricity transmission. APG&E currently averages a loss of approximately 5.92% of the total electricity they produce. This percentage of electricity lost earns them a rank of 1129th best out of 3510 providers who report energy loss in the country.
APG&E Rate & Electric Bills
APG&E residential electric rates are highest in January and the highest average bill is in February.
Historical Electricity Rates:
66th
6.49¢
APG&E's Average residential price per kWh
642nd
$88.41
Average monthly electricity bill for APG&E's residential customers
APG&E Overview
Company Type:

Retail Power Marketer

Headquarters:

6161 Savoy Drive Suite 500
Houston, Texas 77036
United States of America

CEO:

Jay Harpole
APG&E Contact
Website:

www.apge.com

Customer Service Phone:

(877) 544-4857

Social Media:
APG&E Service
Outage Phone:

(866) 223-8508
States Served:

Table Of Contents: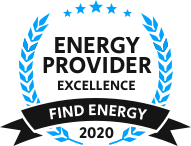 Top 3 Lowest Average Residential Monthly Bill
Maryland, Major Provider Category
Claim Award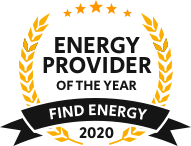 Lowest Residential Electricity Rate
Texas, Major Provider Category
Claim Award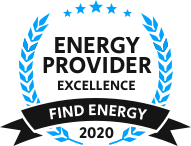 Top 3 Lowest Average Residential Monthly Bill
New Jersey, Major Provider Category
Claim Award
Energy Loss
APG&E's energy loss due to business operations.
-5.92%
Total Energy Loss
115,129MWh
1129 National Rank
APG&E State Coverage
| State | Customers | Sales ($) | State Rank Based On Revenue | % of Provider's Residential Sales in State |
| --- | --- | --- | --- | --- |
| Maryland | 707 | 3,559,000 | 59 | 2.6% |
| New Jersey | 1,396 | 5,793,000 | 59 | 4.61% |
| New York | 1,509 | 3,791,000 | 68 | 2.48% |
| Ohio | 3,934 | 7,223,000 | 56 | 22.63% |
| Pennsylvania | 11,868 | 23,049,000 | 56 | 67.68% |
| Texas | 35,367 | 66,599,000 | 87 | 100% |
APG&E FAQ:
How much is the average bundled bill for APG&E customers each month?
Customers of APG&E pay, on average, a monthly bundled bill of $88.41.
What is the phone number for APG&E?
The APG&E phone number is (877) 544-4857.
What is the average BUNDLED electricity rate for APG&E customers?
APG&E's current average BUNDLED electricity rate is 6.49 cents per kilowatt hour (¢/kWh), compared to the average US BUNDLED rate of 13.67 cents.
How many states does APG&E sell electricity to?
APG&E supplies electricity in 6 states throughout the country.
Who is the CEO of APG&E?
APG&E's CEO is Jay Harpole.